Download Our Office Spaces Infographic
Gain some insight into the process behind building or remodeling your office space.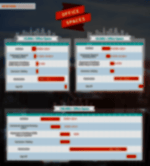 The work that goes into building or remodeling an office space is often underestimated.
In addition to the mechanical, electrical, and plumbing (MEP), work by the architect, contractor, and DOB also needs to be complete.
Depending on the size of your office, the amount of work will vary, as well as the pricing and the timeline of the project.
Our Office Spaces infographic breaks this project down by 3 office sizes, defining the work involved, the price you can expect to see for each job, and the time in which it can be properly completed.
Fill out the form on this page to gain instant access to our infographic.
Download the Office Spaces Infographic