Download Our Green Engineering Ebook
Over the next five years, green engineering is expected to thrive as a market segment.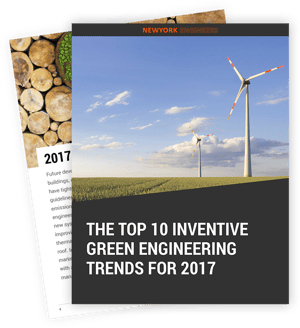 In today's world, consumers understand the need for "going green" and being more energy efficient. Interestingly enough, the recent industry reports confirm just how far green engineering can expand energy efficiency.
During the past eight years, the market has seen an emergence of green engineering, and it shows no signs of slowing down -- only continuing well into the coming years.
This ebook talks about where green engineering is expected to be within the next year as 2017 quickly approaches. You'll read all about the following trends, plus many more:
Sustainable Construction Materials
Water Protection and Conservation
LEED Certifications
Building Performance Ratings
Fill out the form on this page to gain instant access to our ebook, and learn about the future of improving energy efficiency and renewable power generation with green engineering.
Download the Green Engineering Ebook