We previously described the benefits of digital twins in building projects during the pre-construction and construction stages. However, a digital twin is a useful tool during the entire life cycle of a building. The technology can be used to make operation and maintenance simpler, and to manage renovations and upgrades more easily.
A digital twin is much more than just a 3D model of a building. It contains detailed information of all equipment and components, including their physical properties and cost. The model can also reflect the exact state of building elements, showing issues like mechanical wear. Digital twins can also be used as simulation tools, to analyze how a building would behave under different conditions.
---
Design, build and manage your project with the latest engineering technology.
---
Digital twins are also useful in facilities that were built before computer aided design was developed. Managing these buildings can be challenging due to lack of information - the original construction documents may only be available in paper, and they are often deteriorated and impossible to understand. By hiring a qualified engineering firm to create a digital twin, the owner can make property management much simpler.
Using a Digital Twin for Building Operation and Maintenance
Once a building is completed and operational, the owner must address three important aspects:
Minimizing the monthly operating cost of the building.
Keeping comfortable and safe indoor conditions for occupants.
Providing maintenance for building systems, keeping them in optimal conditions.
Buildings may seem static and unchanging from the exterior. However, a building uses many complex systems to keep suitable conditions for its intended purpose. Property management companies and maintenance departments must make sure that buildings operate as designed.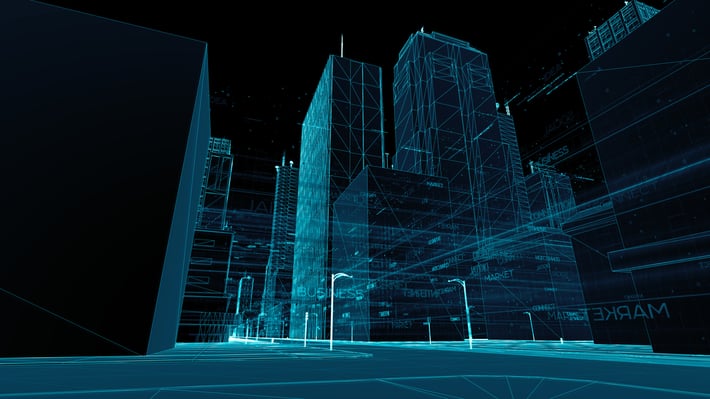 Keeping track of every component in each building system is a demanding task, and the amount of information can be overwhelming in a large facility. However, a digital twin can be constantly updated with observations from maintenance personnel, or data that is gathered automatically with sensors. This way, property managers and maintenance departments can check the status of building systems without a direct inspection.
Proactive maintenance is more efficient and less expensive than fixing problems after they occur. An updated digital twin provides a detailed snapshot of the building, and maintenance personnel can identify the warning signs of breakdowns and malfunctions.
When problems are fixed before they occur, owners can schedule repairs in hours where they will cause no disruption, and any replacement parts can be purchased in advance.
On the other hand, when a component breaks down without warning, building owners must act ASAP. There is no chance to plan purchases or schedule repairs, and the solution becomes more expensive.
The concept of combining artificial intelligence with a digital twin is very promising. AI can be used to analyze building conditions in real time, predicting issues and breakdowns that are not evident for humans. This can make planned maintenance even more effective.
Using a Digital Twin to Manage Building Upgrades and Renovations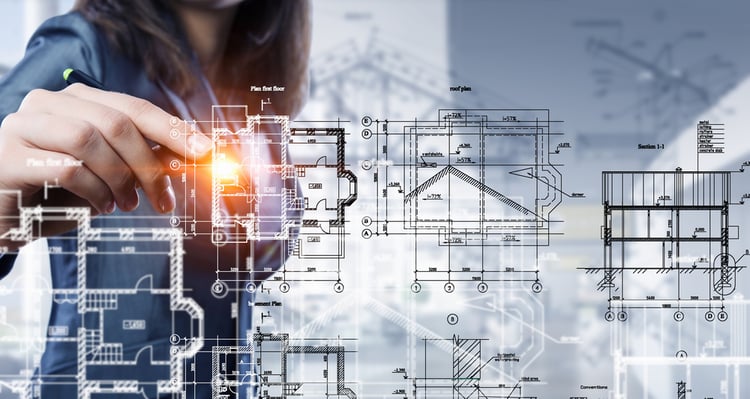 When designing a renovation project or an upgrade for a building system, one of the main challenges is knowing the exact starting point. In new constructions, architects and engineers are aware that the starting point is an empty space. However, when modifying an existing building, the scope of work is determined by the current property conditions.
Lack of information can make the scope of work inaccurate, requiring many change orders during the project. For example, removing a wall is more difficult if it contains mechanical elements that were not considered. This is a common issue in buildings that lack the original construction documents, since the exact layout of MEP components is unknown.
A digital twin tells architects and engineers the exact starting point to design any modification for the building.
The building model can also be used to simulate potential upgrades in a virtual environment, before spending on materials and skilled labor. This way, building owners can compare several upgrade projects before using their capital.
The simulations that are possible with a digital twin are not only visual, since they can also include factors like energy and water consumption. This way, owners can know how much it will cost to operate a building after an upgrade.
A digital twin is also useful as a collaboration tool for building professionals. Instead of having to schedule a visit, they can meet virtually and walk through the building model while discussing a project. This is especially useful during emergencies that limit meetings in person, such as the coronavirus outbreak.