Eliminate the top obstacles responsible for delaying construction projects.
Construction in New York City doesn't have to be a long, drawn-out process. Learn our 5 secrets to more efficient construction in NYC.
Subscribe to the New York Engineers blog to get your free copy right now.

50% Faster
Turnaround
Construction projects are fast-paced, and even a single day's delay can mean huge cost overruns. Our Rapid Design Process is flexible and agile. Our MEP engineering design turnaround time is 50% faster than anyone else in the industry.
Zero Change
Order Guarantee
To eliminate the cost and disruption of construction change orders on your project, New York New Jersey Chicago Engineers applies strict quality control to produce clear, easily priced and built designs. When working with one of New York New Jersey Chicago Engineers' certified contractors, we even offer a Zero Change Order Guarantee.
80% First-Time
Approval
An active feedback loop ensures all opportunities for improvement are captured in our master templates to assure your project goes from engineering design to built in the shortest time and at the lowest cost possible. We have the highest first-time approval on our designs: 80%.
Your MEP Engineering Partner
Architects
It's hard enough to design the architecture for the project. Your day shouldn't be filled managing the consultants while also co-coordinating their work. We know you want to minimize MEP space and achieve higher ceilings. Our proactive nature means we present these opportunities to you. Our trades are coordinated by us -- not you -- freeing your time up. Beautiful high performing buildings are designed by integrating architecture and engineering. New York New Jersey Chicago Engineers is your MEP designing partner to make your vision become a reality.
Developers and Building Managers
When the development feasibility pro forma is created, all numbers in the project plan must be held to, no matter what. Design, approvals, bidding, and construction time is always at risk of sliding. Along with time, construction cost must be hit on budget. We offer the fastest engineering design and approval times, and we have value engineered over $50M of construction cost out of designs. New York New Jersey Chicago Engineers is your partner to keep your project on time and on budget.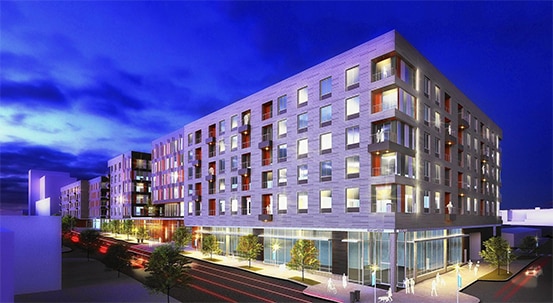 Our Expertise
View our innovative engineering services and client success stories to see how we helped add great value to our to our clients' construction projects.
"I just want to tell you how highly I think of Jahnavi. She was in a meeting today with the client and commanded the room, was totally informed, and very helpful in moving the process forward to conclusion."
"Thanks NY Engineers for all of the efforts over the past 2 years on a difficult project. Our experience with your firm on the NHA Riverton Project was a very positive one. We came into the project unfamiliar with all of the New York City requirements and processes. Chris Delaney was incredibly helpful and patient along the way. Without his guidance, we would have certainly stumbled. Utilizing your firm's talents on this project was, in hindsight, the way to go. Simply put...Thank you!"
"New York Engineers is very dynamic and responsive....10 stars!"
"The way we work together, the way they overcome challenges, and the way they deliver impresses me more than other engineers, and I'm one of them!"
"LOVE that you're up and after it at 1 am."
"Thanks very much for the quick turnaround."
"Great working with you on the Pepsi Project."
"Thank you Jahnavi and team for all of your dedication and hard work on this important project for HANAC and the Corona Community."
"Things went well, and I want to restate how much I appreciate the Herculean effort your team provided to finish up by today!"
"We continue to value the high levels of service and response that NY Engineers delivered on this project and the others that we've accomplished with NY Engineers. We feel strongly that NY Engineers helped to make this project a success, and open on time. As issues arrive on exterior exhaust, etc.; NY Engineers also was able to provide guidance as our contractor responded to field concerns"
Over 600 projects completed all over the USA.