Social distancing is a necessary measure when facing a pandemic like coronavirus. The disease is not lethal for most of the population, but it can easily reach vulnerable persons given its highly infectious nature. Since coronavirus can spread among coworkers, many companies have been forced to close temporarily. However, engineering teams can continue working from home thanks to modern design software and collaboration apps.
---
Plan and design your next building project remotely.
---
Remote collaboration is convenient, but it brings management challenges like any organizational change. Engineering managers must create the right conditions to allow effective collaboration between team members. Technology is very helpful when deployed correctly, but it can also cause disruption with inadequate use.
Making Online Meetings More Efficient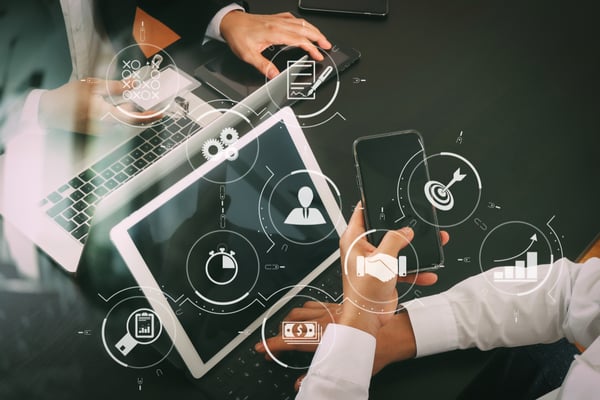 A project meeting that is not managed properly can waste plenty of time, and this also applies for online meetings. The following are some tips to make online meetings more efficient:
Designating a communication manager.

Changes in organizations create new roles, and this is a good example. The communication manager must ensure that all participants have access to the meeting, while checking that all necessary files and information are available.
Having an agenda to keep the meeting focused on specific goals. This way, the team will not waste time on aspects that have little or no importance.
Asking everyone to mute microphones, to avoid distractions like background noise and feedback. Any comments should be sent by text, and the moderator controls who can activate the microphone and speak.
Asking everyone to turn off their cameras. This is not always necessary, but team members with slower connections can have communication issues when many participants stream video at once.
Create a file sharing resource with enough space for the project at hand. Provide clear instructions on how files should be named and stored, making them easier to find for everyone. Control access to sensitive information, and keep backup files in case something gets deleted by accident.
Establish a single collaboration app for everyone, making sure it offers all features needed by the team. There is a large number of collaboration platforms available, and using redundant apps is likely to cause confusion.
Avoid unscheduled meetings unless they are absolutely necessary. This is especially important when many time zones are involved - a meeting hour that seems normal for you can be impractical for other participants.
Provide cybersecurity guidelines, such as minimum password strength and using a reliable file storage system. Consider that some team members may be working from home for the first time, and they will need guidance to avoid cybercriminals. Warn them about fake websites, phishing scams and similar threats.
When managing an engineering team, online meetings may involve external participants like clients and equipment suppliers. Make sure you provide clear instruction on how to access the meeting, and also send all the necessary information.
The communication manager should control the information shared between team members and third parties, making sure that nothing confidential or sensitive gets shared. Keep in mind that this could happen accidentally, especially if some team members are still unfamiliarized with remote collaboration.
Business travel for meetings with clients is impractical and very risky under the current conditions. Also, consider that many governments are requiring a mandatory isolation period for all arriving travelers. Meetings in person with clients in other cities can be replaced with virtual meetings for the time being.
Visiting Project Sites During the Coronavirus Outbreak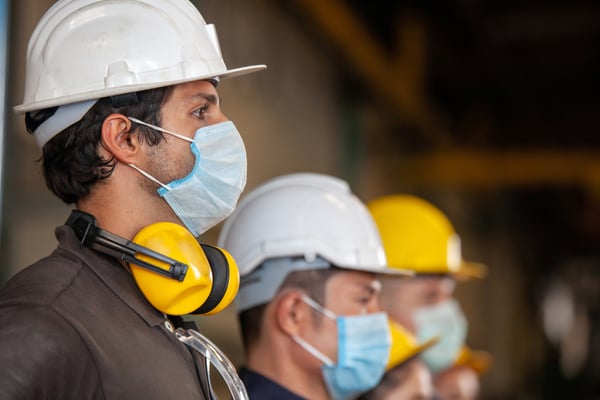 Even during the coronavirus outbreak, site visits may be necessary when providing services like supervision and construction administration. Engineering managers should contact clients to discuss any programmed site visits, and unnecessary visits should be canceled and rescheduled.
When a site visit is required, it should involve the smallest possible number of persons. Also be strict with social distancing, and make sure everyone uses personal protective equipment like masks. To minimize personal interaction, visits should be scheduled at hours when there are few or no workers at the site. Of course, all the safety guidelines of a normal site visit also apply.
Drones can be very useful if project sites are needed during the coronavirus outbreak. By using a drone during the visit, your team has no need to walk through the entire site. When combined with social distancing and protective equipment, this minimizes exposure to the virus.
Site visits should be planned in advance through a virtual meeting with the client and other parties involved. Reserve the right to suspend the visit if you find any dangerous conditions at the project site.