CHALLENGE
Crumbl Cookies was planning to open a new store in Danbury, Connecticut. The place was a 2,000 sq. Ft. white box space with existing electrical, water, sanitary, and gas services. A small rooftop unit was provided by the base building.
The client was looking for a low-cost design by utilizing the existing services provided by the base building.
Following were the challenges we faced while designing the Crumbl Cookies franchise store-
Design the MEP system using existing base building services.
Reutilize the existing rooftop unit.
Running the services from the existing service location to the new space by keeping the other existing commercial stores operational.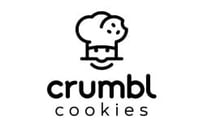 SOLUTION
Our team of design experts took the challenge and found the best possible routing for the gas, sewer, and water piping without affecting the operations of other stores.
While going over the architectural floor plans and the building's electrical power plans, we also realized that the existing electrical services were undersized considering the client's requirements. So existing electrical service was upgraded to 200A.
Gas, sewer, and domestic water load were calculated and satisfied within the available existing load in compliance with all local code requirements. A small ceiling-mounted tank-less water heater was provided to reduce the equipment space.
We reused the existing rooftop unit and provided an additional rooftop unit to meet the total ventilation and air conditioning requirements.
The MEP design for Crumbl Cookies was completed within 2 weeks at an affordable cost.
Area - 2,000 Sq. Ft.
Services Used - Mechanical, Electrical, Plumbing