Working with the right MEP engineering firm can greatly improve your building performance. Mechanical, electrical and plumbing systems create a suitable indoor environment for humans, but they can also consume plenty of water and energy. Ideally, MEP systems should accomplish their function with the lowest operating cost possible.
---
Improve your indoor air quality with professional MEP engineering services.
---
MEP engineering is the science and art of planning, designing, and managing the mechanical, electrical and plumbing systems of a building. MEP design companies specialize in those skills, and they play a key role during all stages of construction. Some of their roles during a project include decision making, cost estimation, construction administration, and building management.
Why You Should Include a MEP Engineering Firm in Your Project?
MEP engineers can maximize the performance of a new construction or renovation project, while minimizing costs and providing long-term value. MEP firms analyze individual building systems within the overall context of the project. By doing so, they can determine the systems that best integrate with the building architecture. MEP engineering companies can help you with the following technical challenges:
Improving aspects like lighting, heating, cooling, and environmental performance - while keeping design integrity and aesthetics.
Reducing operation and maintenance costs for the entire service life of the building.
Minimizing construction and energy costs.
Meeting environmental requirements, while promoting water and energy conservation.
Solving plumbing issues and wastewater management.
There are many services that fit in the category of MEP design and engineering. Plenty of engineering firms provide MEP services, but only a few have the expertise to cover all areas. The following table summarizes the main MEP services required for a building project.
MEP Engineering Category

Examples

Mechanical Engineering
(including HVAC)

Air-Handling Systems
Hot Water Systems
Chiller and Boiler Plants
Direct Digital Control Systems
Exhaust Systems

Electrical Wiring and Conduit
On-site Power Generation
Lighting Systems and Protections
Fire Alarm Systems
Arc Fault Services

Domestic Cold and Hot Water Systems
Storm Water Systems
Water Conservation Systems
Domestic Waste and Vent Systems
Automatic Sprinkler Systems
The benefits of MEP consulting are many, and extend beyond those who are directly involved in construction. Building occupants and the community in general benefit from improved safety, comfort, aesthetics, value, and reliability.
Choosing a MEP Engineering Firm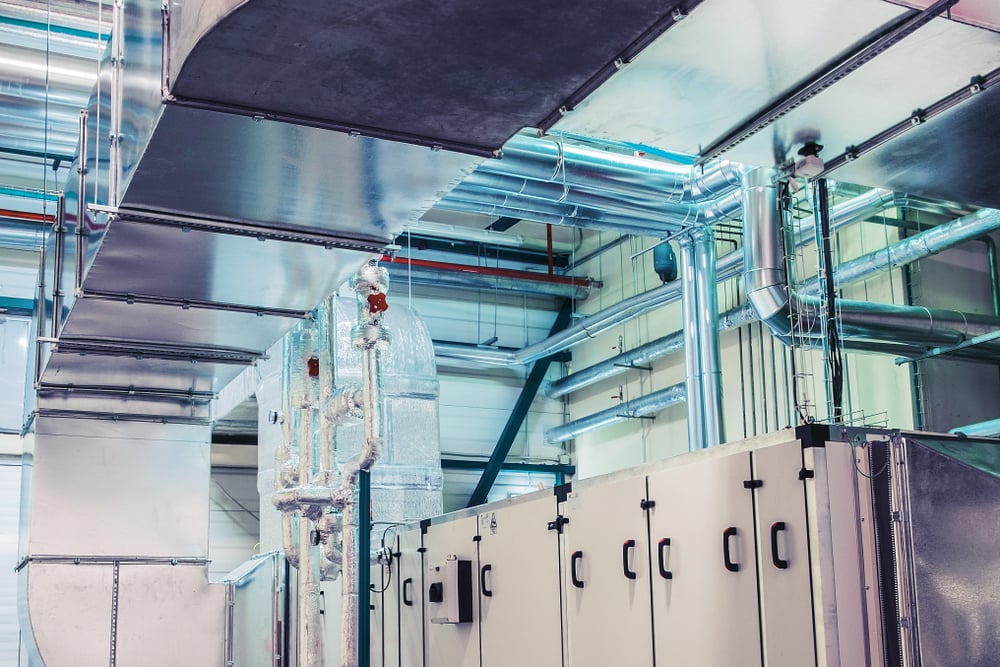 The services of a MEP consulting firm have a long-term impact on a project. The planning and design decisions that take place during the early stage of a project can make the difference between success and failure. Like in any business partnership, choosing the right firm will improve the chance of success, and here are some elements to consider:
Innovation and creativity level that the design firm brings to the project. Innovation and creativity can be left aside because of standard detailing and traditional design thinking. Also, some designs are rushed in order to start construction ASAP, or they are only viewed as a necessary step for project approval. As a client, make sure to select a firm that exceeds the minimum performance in

building codes

, while integrating creative alternatives. Learn about the quality of work provided, and ask about previous projects, and get opinions from previous clients.
Communication skills that the company offers to the project. Written documentation and the ability to verbalize concepts are key for a successful project. The company reputation plays an important role, so make sure you ask for references. Project communication is an often overlooked aspect, but the

Project Management Body of Knowledge

dedicates a whole chapter to the topic.

The ability to design within budget, while adding value to the project

. From the client perspective, a successful project offers value that is greater than cost incurred. This may be the result of increased productivity, energy efficiency, higher employee morale, etc. Remember that design and construction are only a fraction of the project lifetime cost, but additional investments upfront can achieve much greater savings over time. As mentioned before, make sure to look at the firm's project portfolio, and ask about professional credentials such as

LEED

.

Collaboration between the design team and the client's team

. It is important to meet with the design team, to determine how they would work with you. Schedule all the necessary meetings to ensure that project requirements are clear and to address any concerns. Establish direct communication with senior engineers in the MEP firm to address any major concerns.

Being capable of delivering quality within the project schedule

. Regardless of the size of the firm, the designated team determines the project delivery on time and on budget. Evaluate the design management approach, collaboration approach, and the company's design leadership over time.
Projects with strong management and design leadership can usually manage costs and schedules better. Also, learn about the MEP firm's project record, so you can feel comfortable and trust them with your building design.