Building regulations have a long history in New York City, dating back to the 17th century when the city was a Dutch settlement. Colonial officials created a building surveyor post in 1647, and no construction could proceed without approval. The first city plan was created in 1664, after the region was taken over by the British.
Construction regulations have been reviewed and updated many times since then, leading to the current versions of NYC building codes. Fire protection has been among the main priorities in NYC codes, especially after a series of deadly fires in 1860.
NYC construction codes from 1968 were used for a long time without revisions, and they had become outdated by the start of the 21st century. To address this issue, the NYC Department of Department of buildings organized a detailed revision in 2003, with more than 400 participants from the construction industry. The result was the 2008 Construction Code, and Local Law 33 mandated code revisions at three-year intervals to keep up with new building technologies.
The current versions of the NYC Construction Codes were published in 2014, and the latest code revision process started in 2017.
---
Make sure your building design meets NYC construction codes.
---
How Are NYC Construction Codes Structured?
The NYC Construction Codes include five technical volumes, which can be accessed from the Department of Buildings website:
Building Code (BC)
Plumbing Code (PC)
Mechanical Code (MC)
Fuel Gas Code (FGC)
A building project in NYC must meet all the construction codes to be approved. New constructions must meet the latest code versions and their amendments, but upgrades to existing buildings are only mandatory when legislation requests them directly. A key example is Local Law 26: all properties covered by this law must be equipped with automatic sprinklers, even if fire sprinklers were not mandatory when they were built.
The NYC Energy Conservation Code has its own revision process, separate from the other four technical codes. The last update to the energy code was in 2016, and the next one is scheduled to start in 2019. Therefore, the energy code is not included in the 2017 revision.
The five technical volumes are complemented by the Administrative Code, which establishes common requirements for all. This code covers aspects such as permits and fees.
Additional Codes Enforced by the NYC Department of Buildings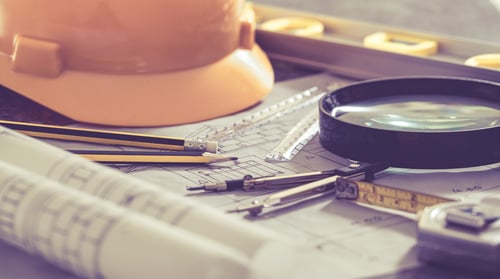 In addition to the five construction codes and the administrative provisions, the NYC DOB enforces two additional codes. Although these are not considered construction codes, they are also mandatory for building projects:
NYC Electrical Code: The last version was published in 2011, and the latest revision process started in 2018. The main reference for the NYC Electrical Code is the NFPA 70 National Electrical Code (NEC).
NYC Zoning Resolution: Recently updated in December 2018.
Just like the energy code, these two codes have a separate revision process and are not covered in the code update that started in 2017.
How MEP Engineers Can Help You Keep Up with Codes
Since NYC codes are updated at regular intervals, keeping up with their requirements can be very challenging for organizations without an engineering staff. Code compliance is especially challenging for developers, who are starting new projects all the time; a building project may have been code-compliant a couple years ago, but that does not guarantee the same design meets the current code versions.
Although development companies can hire their own engineers, NYC codes encompass many technical disciplines. Therefore, a code-compliant project can only be designed by a multidisciplinary engineering team. A smarter approach for code compliance is simply partnering with a qualified engineering company, instead of trying to develop the full engineering skill set in-house.
When developers work with a MEP engineering firm, they can dedicate their resources fully to the core business. In addition, the project design and approval process can be completed much faster by qualified design engineers. A swift approval shortens the project completion time, and developers can start selling or renting properties earlier.