Overview: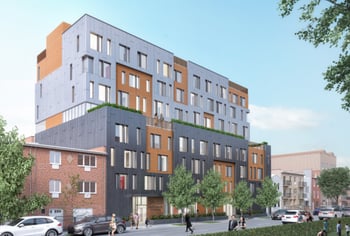 HANAC is a New York City based social service organization dedicated to bringing affordable housing, job and vocational training, counseling, and educational opportunities to underserved communities within 4 of the boroughs.
They currently operate twelve sites, with their most recent being a new 57,675 ft2, 8 story development in Corona, Queens. Floors 2 - 8 shall consist of 68 rental units that will be dedicated to low-income senior citizens, with "low-income" defined as earning no more than 50% of the Area Median Income (AMI).
The first floor will dedicate 5,000 ft2 to an early childhood development center which will serve children spanning 6 weeks to 5 years of age. This center will be operated by an outside early childhood developer.
This particular building, however, will be different from their other developments in that this building is utilizing Passive House standards to ensure overall building efficiency and affordability for residents.
Passive House Standards:
To achieve Passive House certification, this project utilized passive solar design, superinsulation, advanced windows air-tightness, balanced ventilation, efficient heating and cooling systems, and heat recovery ventilation systems. The overall principle of Passive House construction is to achieve occupant comfort while eliminating or minimizing an HVAC heating system.
The solar heat through windows and human body heat is enough to heat the building. The envelope is super insulated, and infiltration is minimized. The tight envelope causes humidity to rise in the space from water vapor in breath when exhaling. To dehumidify the space and provide fresh ventilation air, air exchange ventilation systems are designed.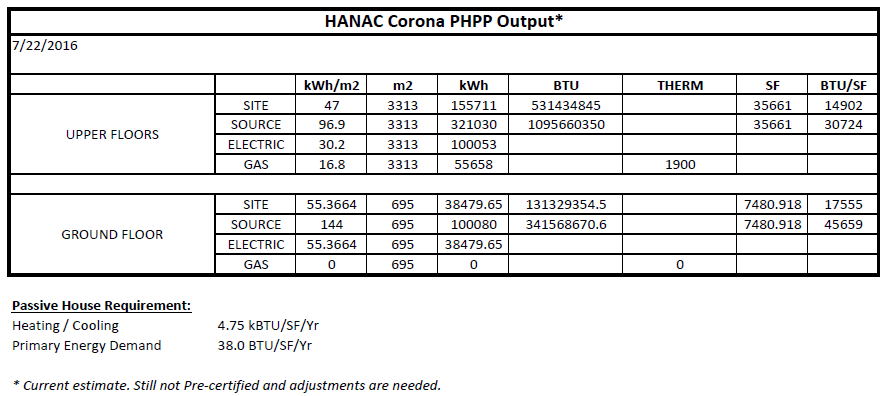 (Calculations provided by Association for Energy Affordability Inc.)
Design Solutions:
MEP Systems
In order to save electricity, Energy Star and efficient appliances were selected for use in all units. Electric cooktops were selected instead of induction cooktops to reduce primary energy requirement. LED Lighting was selected to reduce watts per square foot as required per Passive House guidelines for lighting.
Within the plumbing system, two central gas-fired hot water heaters and storage tanks were placed on the rooftop to keep the building's primary energy requirement low. Piping through the building is insulated, and recirculation pipes to keep the hot water moving were included in the design.
For the building's mechanical systems, there is a centralized condenser farm on the rooftop with individual air conditioner units. Each apartment will also have localized ceiling mounted ERV units with sidewall discharge for both toilet and kitchen exhaust, as well as for fresh air intake. Ventilation/exhaust is balanced 100% in each unit.
There is also a centralized roof mounted ERV unit for the common areas throughout the building, such as corridors, amenity space, laundry room, and utility rooms. This will promote air circulation through the entire building, and as in the individual units, will be 100% balanced. In order to achieve this balance in the laundry room, a logic controller will be provide to modulate airflow based on how many dryers are in operation at any given time.
Windows/Walls:
Cross Sections of Exterior Wall: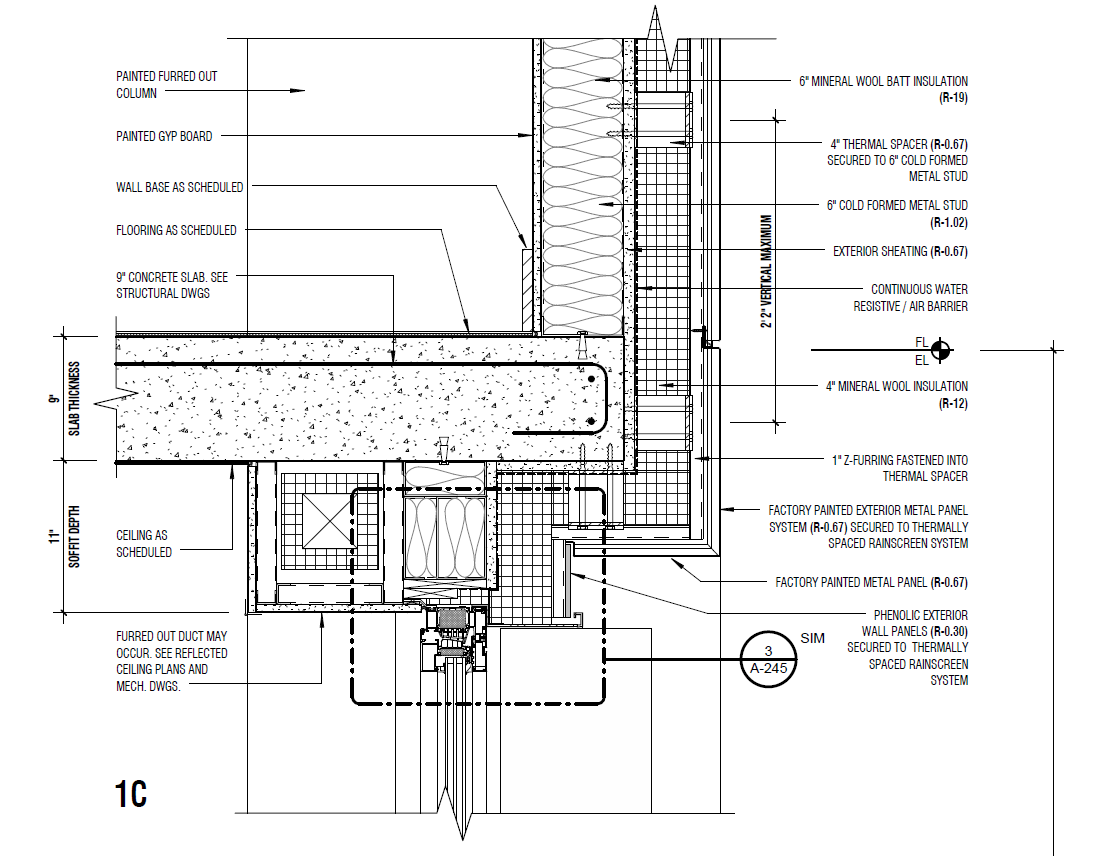 Image provided by Think! Architecture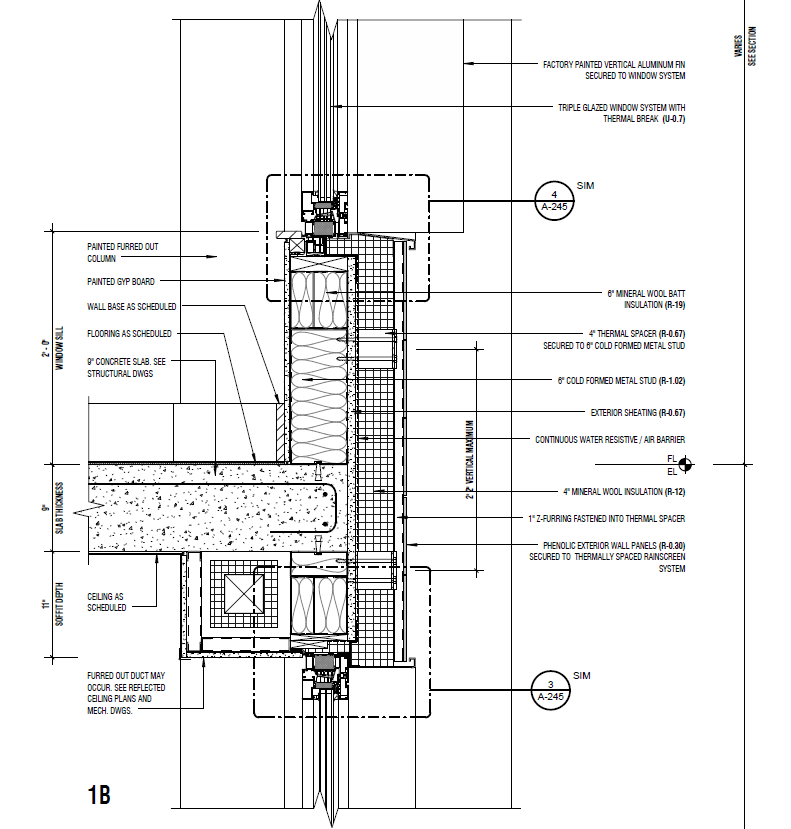 Image provided by Think! Architecture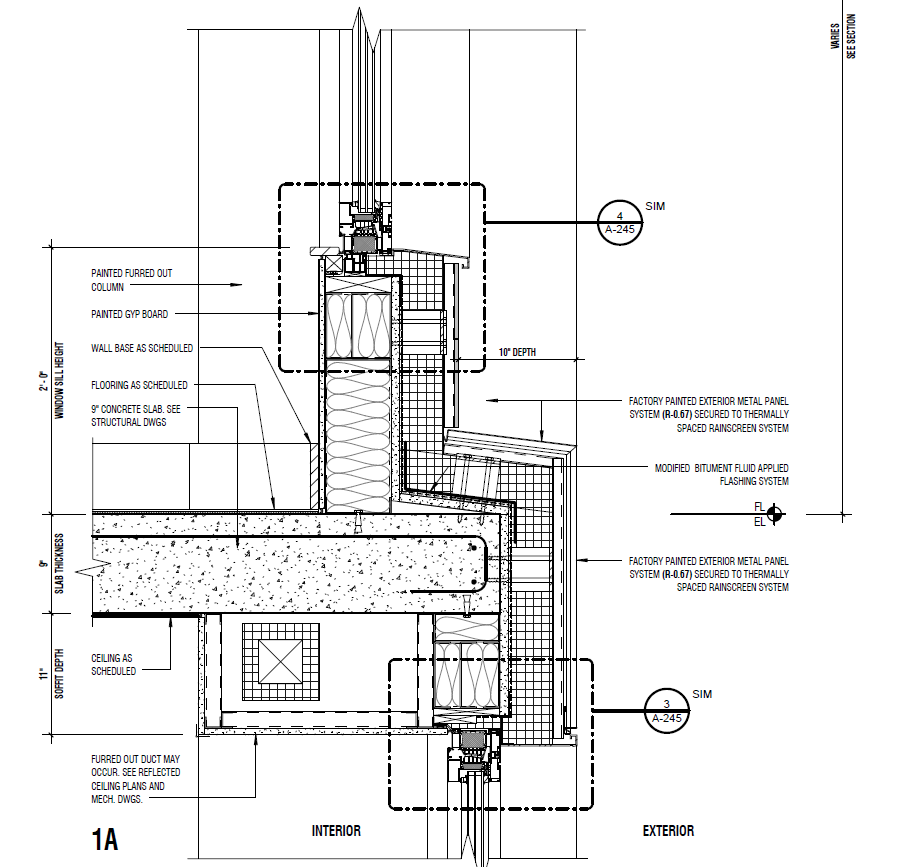 Image provided by Think! Architecture

Cross Section of Exterior Wall with Window Detail: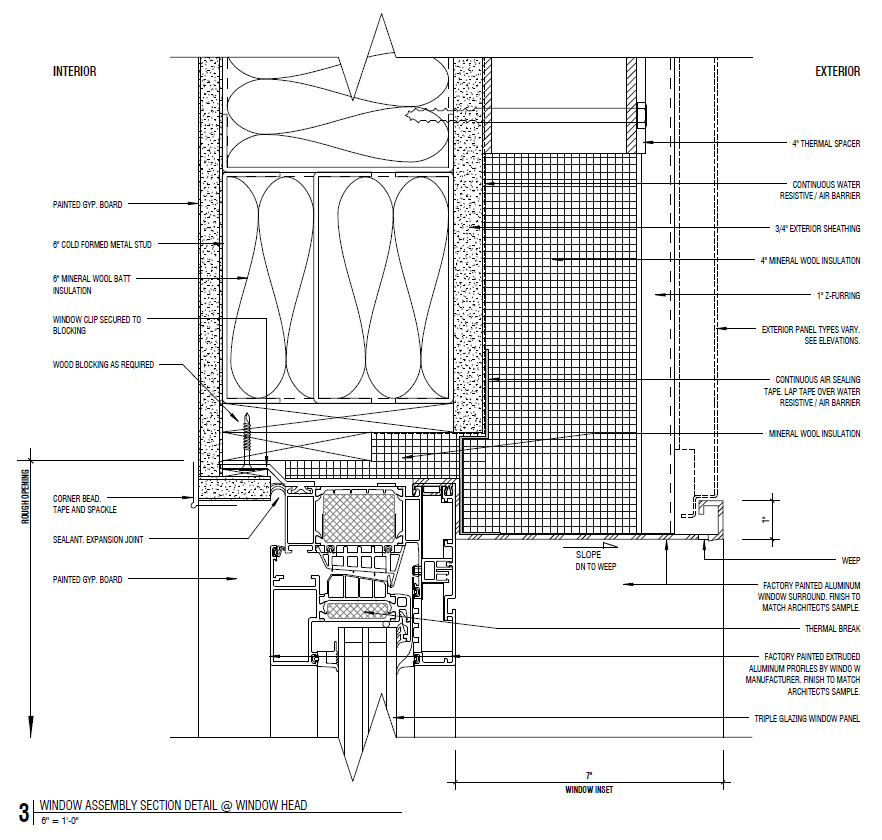 Image provided by Think! Architecture
Overall Stats:
Location: Corona Queens
Climate Zone: 2
Size: 57,675 ft2
Units: 68
Construction Cost (Total): $32M
HVAC: $2M
Plumbing: $2.05M
Sprinklers: $400,000
Electrical: $1.85M
Fire Alarm: $30,000
Windows: $648,480
Total Cost: N/A
Savings/Year: N/A
Project Certified By: