Many industries have been transformed by the adoption of digital technologies, which was accelerated by the COVID-19 pandemic. This includes the restaurant industry, where demand for home delivery has doubled, while traditional food establishments have been dealing with lockdowns and other restrictions. With more people using apps like UberEats, it now makes sense to start a restaurant fully dedicated to home delivery: a ghost kitchen.
Compared with traditional restaurants, ghost kitchens save on real estate costs by not having any dining areas. Their staff can also focus exclusively on home delivery, without having to split attention between orders placed online and in-person. The food delivery service has also become more complex: customers now expect all types of dishes to be available online, not only traditional options like pizza and hamburgers.
---
Planning to start a ghost kitchen? Get a professional and code-compliant MEP design.
---
However, being a ghost kitchen doesn't mean operating in secret, and owners actually face penalties for doing this. Like any commercial kitchen, it uses electrical and gas-fired installations that must be properly designed to operate safely. You need approval from the local building department, like in any construction project.
Economic Outlook for the Ghost Kitchen Industry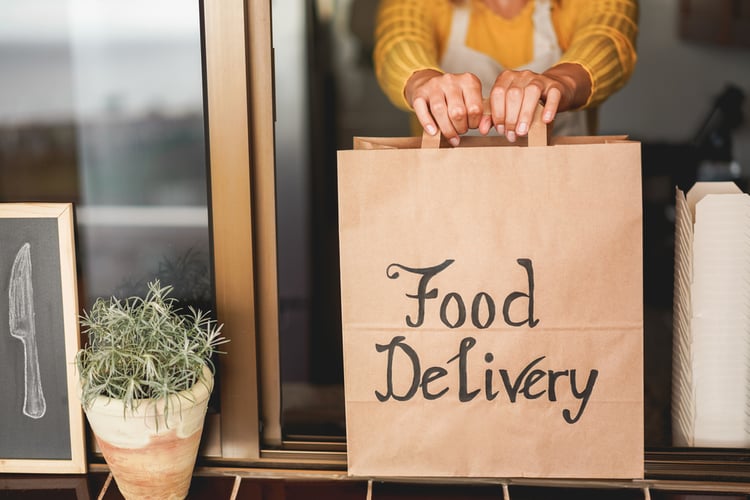 Ghost kitchens could become a trillion-dollar industry by 2030, according to projections from Euromonitor International. McKinsey has also studied this business model, and they found that food delivery services had an accelerated growth as a result of COVID-19. This market segment was growing at 8% annually before 2020, but it doubled in size since the pandemic started.
Younger generations order food delivery more frequently, and this is great news for the ghost kitchen business. According to a recent study, 24% of Generation Zers and 21% of Millennials order food 3-4 times per week. This drops to 17% for Generation X, and 6% for Baby Boomers. The demand for food delivery will continue to grow, creating a sizable market for ghost kitchens.
How Ghost Kitchens Can Improve Food Quality While Cutting Costs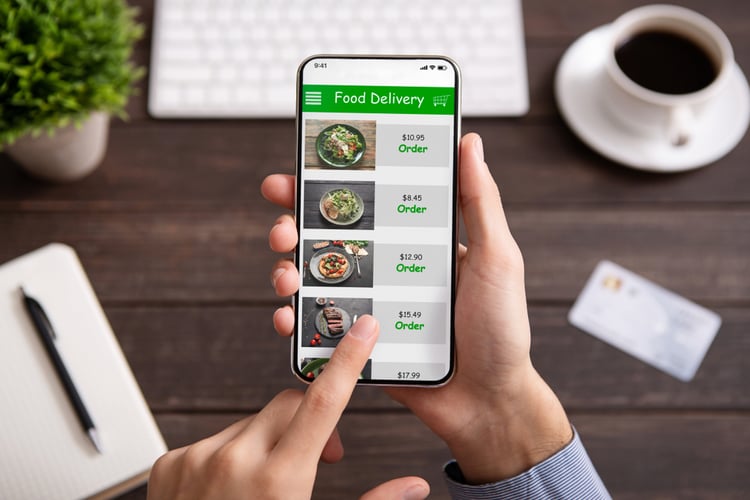 Compared with a traditional restaurant, a ghost kitchen is less expensive to operate, since many tasks are eliminated or outsourced. Management is also simplified, since the entire staff focuses on online customers. On the other hand, a restaurant with dining areas must serve walk-in customers while processing online orders, and staff members are forced to divide their attention.
When restaurants have many orders from both types of customers, they face the challenge of preparing food as quickly as possible while conserving quality. Unfortunately, mistakes are more likely when employees are under this workload. On the other hand, a ghost kitchen never has the pressure of a full restaurant, and they can simply focus on the queue of online orders arriving through apps like DoorDash or UberEats.
Other than having simpler logistics, a ghost kitchen also eliminates many costs associated with traditional restaurants:
In the first place, there is no need to hire waiters because there is no table service.
Ghost kitchens can also operate in smaller commercial spaces and save on rent, since there is no need to set up a dining area.
You only have the energy needs of a kitchen, reducing power and gas bills. All the costs associated with lighting, ventilating, heating and cooling a dining area are avoided.
Restroom water consumption is also reduced, since they are only used by your staff.
Ghost kitchens also simplify management by outsourcing the delivery service, generally with apps. This brings an additional benefit: based on previous orders placed by each customer, the app can suggest dishes they may like. Some coffee and restaurant chains have even developed their own apps.
Thanks to their compact size, ghost kitchens can also adapt to smaller commercial spaces. This is a major advantage in residential areas: they can be set up closer to customers, reducing delivery costs and times. By working with a qualified firm like NY Engineers, you can rest assured that your ghost kitchen design will meet local building codes, while having an energy efficient design.