2020 was a successful year for the e-commerce sector, in spite of the economic hardships caused by COVID-19. Global e-commerce had a growth of 27.6% in 2020, reaching a sales volume of $4.28 trillion according to a study by eMarketer. This growth trend is expected to continue, and online sales will likely exceed $5 trillion in 2021.
An increase in e-commerce requires an expansion of the logistics and warehousing services that support virtual marketplaces and e-stores. Micro-fulfillment centers have become an attractive solution, since they can be deployed in urban areas to shorten the distance between products and customers. Micro-fulfillment centers also make ample use of robotics, processing orders faster and using less storage space, while conserving energy.
---
Is your company planning to build a micro-fulfillment center? Get a professional MEP design.
---
New York Engineers is currently designing the first micro-fulfillment center in Long Island, located at 1085 Old Country Road in Westbury. The facility is currently used by a department store chain, but it will be repurposed for industrial use. The micro-fulfillment center being developed will deliver orders from NYC to the Hamptons in less than two hours.
Micro-Fulfillment Centers are Compact Thanks to Robotics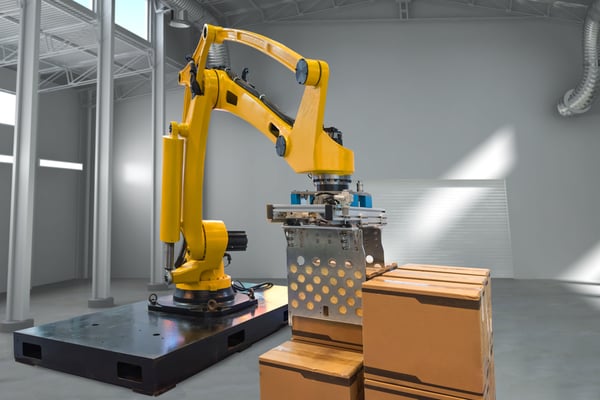 E-commerce has relied on large-scale fulfillment centers (e.g. 500,000 sf) located in rural areas, which may serve multiple cities and towns at once. Traditionally, orders have been processed with a combination of human labor and manually operated vehicles such as forklifts. Conventional fulfillment centers use large areas because they must provide enough space for human workers and vehicles, and this also limits how high the products can be stacked.
The operation changes completely with picking robots like those used by

Urbx Logistics

, which are smaller and much faster than human workers and forklifts.
This allows products to be stacked higher and closer together, since a robot can easily reach specific products when mounted on a track system.
Thanks to robotics, fulfillment centers can become much more compact without affecting performance.
Finding a suitable location for a traditional fulfillment center is difficult in a crowded urban area, but micro-fulfillment centers can be deployed with much less space. A large number of commercial properties are currently being repurposed into warehouses, in great part because e-commerce is displacing in-store sales. A micro-fulfillment center can be deployed in one of these repurposed properties with relative ease, and without major changes to the existing installations.
Micro-Fulfillment Centers are Closer to Customers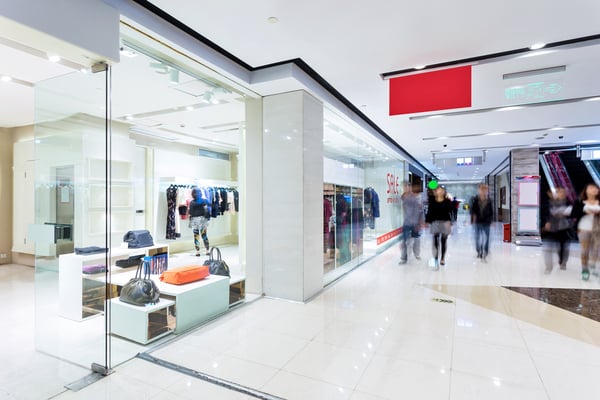 A micro-fulfillment center also improves the online purchasing experience, since a shorter distance between the product and the customer allows a faster delivery. Traditional fulfillment centers located far from cities and towns cannot match this speed - even if they are upgraded and fully automated, the existing distance increases delivery time. Robots are also silent, unlike forklifts and other warehouse equipment, which means that a micro-fulfillment center does not cause noise and disruption for neighbors.
Thanks to their design, micro-fulfillment centers can be deployed in spaces of just a few thousand square feet, and there are small modular systems that use less than 2,000 sf. This gives 3PL companies like XPO Logistics and Fedex more flexibility when choosing a location. Retailers also have the option of building a department store and micro-fulfillment center in the same property, serving online and in-store sales simultaneously.
Micro-Fulfillment Centers are Energy Efficient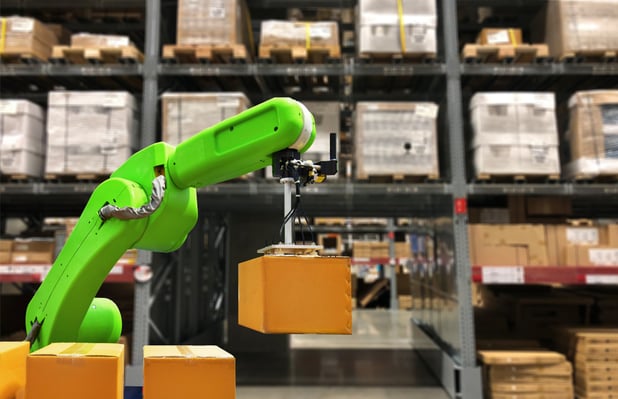 There are two main ways in which picking robots contribute to energy efficiency in micro-fulfillment centers:
They consume much less electricity than conventional warehouse equipment. They also move more efficiently, since they are controlled by AI instead of human operators.
Unlike human workers, robots can find and pick a product with little or no lighting, relying on sensors and a positioning system. On the other hand, traditional warehouses need plenty of lighting to provide safety and visibility for workers.
Cities tend to have higher electricity costs than rural locations, but micro-fulfillment centers compensate for this by being more efficient. Logistics companies can also reduce the kilowatt-hours per order processed, which lowers their environmental footprint.
Conclusion
Micro-fulfillment centers allow automated warehouse operations in urban settings, bringing products closer to the customer while using less space and energy. According to Autostore, a leading provider of micro-fulfillment solutions, automation can achieve up to four times more storage capacity in the same space, and a tenfold increase in performance without hiring more personnel.
E-commerce was among the most successful industries in 2020, and this trend will continue even after the COVID-19 pandemic. Established online retailers are expanding their operations, and companies who focused on traditional sales have now deployed online stores. Micro-fulfillment centers can help meet the fast-growing demand for storage and logistics services.