The fast growth of New York City in recent decades has been beneficial for the regional economy, but two key challenges have emerged: there is a shortage of rental housing, and public transportation is congested and reliant on outdated control systems. In theory, these issues can be solved with new housing development and public transportation upgrades, but there are barriers preventing it: stringent zoning requirements limit the floor area of housing projects, and funding for transportation upgrades has been very difficult to obtain.
The concept of transit grown zones (TGZ) is promising: easing zoning requirements in urban areas around transportation hubs, and using the resulting increase in tax income to fund the required transportation upgrades. This approach could solve both issues simultaneously, while enabling even more growth in NYC.
---
Considering a rental housing project?
Make sure your mechanical, electrical and plumbing systems achieve high performance.
---
Step 1: Relaxing Zoning Requirements
As we discussed in a previous article, strict zoning laws are a significant barrier for real estate developers in NYC. This is combined with the abundance of historic districts protected by the Landmarks Preservation Commission (LPC), which limits the construction of more high-rise residential buildings that could help meet the demand for housing.
The Manhattan Institute suggests relaxing the zoning rules in areas close to transportation hubs, in exchange for a one-time fee paid by the property developer. The fees can be calculated based on three aspects:
Square footage

of the building.

Floor area ratio (FAR),

which is the ratio of floor area and lot area. For example, a building with 20,000 ft2 of floor area in a 2,000-ft2 lot has an FAR of 10.

If a transit growth area overlaps with the

Geographic Exclusion Area (GEA),

housing developments still get lighter zoning rules, but they pay a higher fee.
An added benefit of this approach is helping reduce rental rates in NYC through a sudden increase in housing supply. The combination of high demand and low supply has been increasing rental rates in recent decades, and many new yorkers have moved to the suburbs as a result - rent payment consumes more than 30% of household income in many cases.
Relocation to the suburbs has increased the number of commuters between NYC and surrounding cities, contributing to traffic congestion.
Step 2: Upgrading Public Transportation
The process described above requires time. However, public transportation must be upgraded simultaneously or traffic can worsen significantly. A viable solution is tax-increment financing for the MTA, which basically means taking loans supported by future tax revenue. This way, the MTA can start upgrading its infrastructure immediately and start collecting tax revenue as the transit growth zones are developed.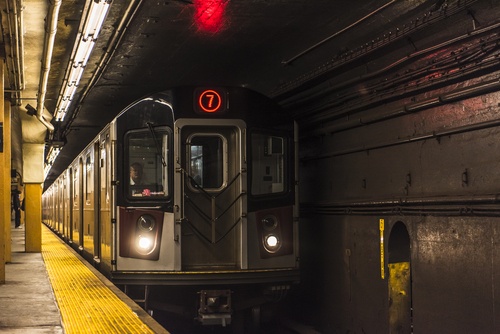 To simplify cash flow, payment in lieu of taxes can be used: rental housing developers pay directly to the Metropolitan Transportation Authority, and these payments become deductible from property taxes.
In summary, the solution suggested by the Manhattan Institute is to create less demanding zoning rules in strategic areas, allowing larger residential developments and collecting more capital for the MTA. This measure is highly beneficial for lower-income renters, who are affected the most by high rental rates and inefficient public transportation.
Concluding Remarks
According to the Manhattan Institute, TGZs can enable the development of 411,000 new private housing units over the next decade, which cannot be developed under the current zoning rules. The corresponding property taxes and fees can provide an estimated $54 billion in additional income for the Metropolitan Transportation Authority (MTA), allowing the required upgrades to infrastructure and control systems.
If you are considering property development in NYC, meeting zoning rules is extremely important, even if the Manhattan Institute proposal is successful. Also keep in mind there are stringent building codes to meet, such the NYC Fire Code and the NYC Energy Conservation Code. However, if you work with qualified design professionals from the start of your project, compliance will not be a hurdle.