Working with cranes creates several hazards in any construction site. Unsafe working practices may result in serious injuries, costly damages to buildings or materials, and even fatalities. When using tower cranes or any type of lifting equipment in a project, being aware of the risks involved is very important. Adequate safety measures should be deployed, to ensure construction site safety and prevent accidents.
Being aware of the main hazards when using cranes can help develop proper measures to avoid them. This article will provide an overview of some common crane hazards.
Some Common Safety Hazards:
Falling Loads
When working with overhead cranes, objects falling from height are one of the most common threats. A falling load can cause serious injuries, fatalities, or structural damage to the project and surrounding properties. In addition to the direct hazard of the load falling on a worker or building, plenty of time will be lost and unplanned expenses will be required to cover the damage. There are several factors that may result in falling loads from an overhead crane:
Operator mistake or insufficient training

: All crane operators should be trained to perform their roles with efficiency and safety. Adequate training and certifications should be demanded by owners and project developers.

Machinery failure

: As with all mechanical equipment, the risk of failure is present for motors and other components. Periodical inspections, maintenance and repairs should be conducted regularly to reduce the risk of mechanical failure.

Two blocking

: Two blocking occurs when the lower load block touches the upper load block. This greatly increases tension on the line, and the load or other crane components may fall.

Slipping

: To keep the load from slipping, it must be properly secured before lifting. Poorly-secured loads are a great risk for anyone in the project site.
Overloading
Most accidents that involve the structural failure of a crane are the result of overloading. All cranes come with working specifications, including an operational load capacity that should be strictly followed. If the maximum load is exceeded, additional effort will cause the crane to collapse or deform. Crane overloading does not only mean exceeding the maximum load, and it can also happen under the following circumstances:
Dropping loads suddenly
Using defective components
Dragging loads
Misplacing loads
Electrical Hazards
Electrical hazards represent around 50% of accidents that involve overhead cranes. They are caused when a metallic crane component touches a power source, such as a high-voltage line. This risk is present in most construction sites, when lifts are performed close to energized power lines.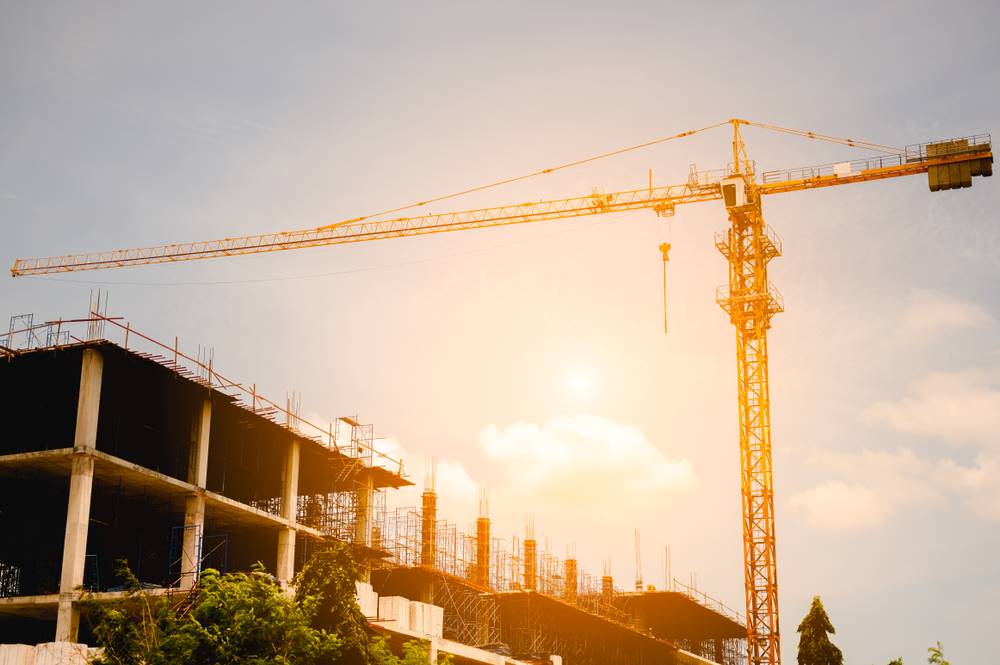 Those who are directly touching the crane are more likely to get electrocuted, but any nearby worker is at risk. As a consequence, an accident of this type can result in multiple deaths or injuries from electrocution. Adequate planning and placement before working with any type of crane will reduce electrical risks.
---
Make your building projects safer with professional construction administration services.
---
Safety Tips
Here are some safety tips to carry out crane operations safely:
Proper training

: Every construction company or employer should provide proper training to all workers, regardless of their working field. Adequate health and safety training will increase workplace safety, satisfaction and profits. At the same time, there is a reduction of injuries, accidents and fatalities.

Delimit working areas

: Workers should never stand under loads or within their path, and operators must never lift a load over a worker. Everyone at the construction site should know that standing under a crane or a load is prohibited, and this includes visitors. Creating awareness is necessary, to keep personnel away from the dangerous zones around cranes.

Proper signaling

: Clear warning signs should be displayed in all danger zones to warn workers and visitors of potential hazards. If necessary, provide training classes where signs are explained, to ensure all employees understand them.

Maintenance

: Routine maintenance and repairs should be conducted for all equipment on site by qualified workers. This ensures proper functioning and safe working conditions.

Understanding crane specifications

: All workers should be informed about the crane specifications, especially the maximum load and lifting limits.

Supervision

: There should always be crane supervisors present at construction sites when cranes are in operation.

Personal protective equipment (PPE)

: All construction workers and visitors should adequate protective equipment.
Safety plans: Proper risk assessment and a safety plan before starting a project are key to reduce site hazards. This plan should be under constant evaluation, and updated if necessary.
Nearby EngineersNew York Engineers has a MEP design track record of 1,000+ projects. Contact us via email (info@ny-engineers.com) or phone (786) 788-0295212-575-5300, and make sure your building systems meet codes.