New York City has some of the most demanding building codes in the world, and their requirements are constantly being updated through Local Laws. Code changes normally affect new constructions, and existing buildings are considered compliant even if they were built with older requirements. However, some NYC laws apply for all buildings equally, and owners of existing buildings must plan accordingly. In most cases, these local laws require physical upgrades or periodic reports covering specific aspects of buildings.
This article provides an overview of NYC Local Laws that mandate upgrades or other actions for existing properties in the short term. The best recommendation to ensure code compliance is getting in touch with a professional engineering firm for a property assessment.
---
Make sure your building project meets all NYC codes and laws.
---
Local Law 26 of 2004: Mandatory Fire Sprinkler Systems
Local Law 26 applies for all buildings classified as business Group E (as of 2004), with a height of at least 100 ft. Note that occupancy definitions have change since 2004, and Group E is now for education while Group B is used to designate business. The deadline to install a sprinkler system according to LL26 is July 1, 2019 - property owners who are not compliant yet should make haste.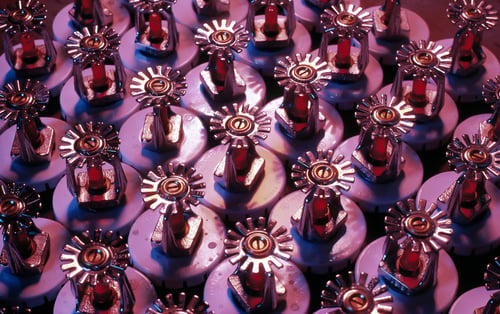 If a building meets the conditions of LL26, there are only two cases where it may be exempted from fire sprinkler installation:
The building is designated as an interior landmark by the Landmarks Preservation Commission (LPC), and automatic sprinklers would require a drastic alteration.
Buildings where sprinkler installation is unfeasible due to the structural condition.
Development companies should consider LL26 during property renovations that involve a change of occupancy. If the new occupancy classification falls under the coverage of LL26, automatic sprinklers become a mandatory addition during the renovation project. Sprinkler systems are recommended even when not mandatory, since they are among the most effective fire protection measures.
Local Law 84 of 2009: Energy and Water Benchmarking
Local Law 84 of 2009 is part of the Greener, Greater Buildings Plan (GGBP), and it requires energy and water use reporting for all properties with at least 25,000 sq.ft. The data gathered under LL84 has provided a detailed snapshot of how NYC buildings use water and energy, and the Urban Green Council has compiled extensive annual reports based on this data.
It is important to note that LL84 does not impose a minimum performance level for energy and water consumption, but reporting data is mandatory. Building data is processed with the ENERGY STAR Portfolio Manager, which is available online.
Local Law 33 of 2018: Energy Grades for Buildings
Local Law 33 is closely related with LL84, since it uses the data from building benchmarking reports. Based on the energy data submitted, the Portfolio Manager calculates an ENERGY STAR Score from 1-100, which indicates how the building performs compared with others of the same type.
Starting from 2020, LL33 requires the public display of building energy grades, which are assigned as follows based on the ENERGY STAR score:
Grade A: 90-100
Grade B: 50-89
Grade C: 20-49
Grade D: 1-19
Grade F: No energy data was submitted for the property.
While LL33 does not impose a minimum grade or ENERGY STAR score, it makes energy performance visible for tenants and visitors. A building with an "A" for energy performance is more attractive for tenants, since they can expect to spend less on electricity and gas.
Local Law 87 of 2009: Energy Audits and Retro-Commissioning
Local Law 87 is also part of the Greener, Greater Buildings Plan, and it requires building energy audits and retro-commissioning at 10-year intervals. The delivery date for the LL87 report is based on the last digit of the building tax ID; for example, if the tax ID ends in "9" the report is due on 2019, and if the last digit is "0" the report is due on 2020.
Buildings are exempt from the energy audit if they have achieve ENERGY STAR certification for 2 of the 3 previous years, or if they have become LEED certified within the last 4 years. In the case of retro-commissioning, buildings are exempt if they are LEED certified and have earned two points for commissioning investigation and analysis, and commissioning implementation.
Local Law 88 of 2009: Lighting Upgrades and Tenant Submetering
Also part of the GGBP, Local Law 88 focuses on lighting efficiency and electricity submetering for tenant spaces. Both measures can be deployed with little disruption in existing buildings, and they contribute to energy conservation.
Buildings covered by LL88 must upgrade lighting systems to meet the requirements of the NYC Energy Conservation Code by 2025. Consider that LED lighting is an excellent investment with a quick payback period, and the upgrade makes sense even for properties not covered by LL88.
Note that the requirement is based on the energy code version effective at the time of the project.
Since the code is upgraded at three-year intervals, building owners who wait longer will be subject to more demanding requirements.
The other requirement in LL88 is electricity submetering for tenant spaces that exceed certain size thresholds described in the law. Unlike the common practice of allocating energy spaces based on floor area, submetering incentives energy savings among tenants:
When electricity expenses are not submetered and are allocated based on floor area, there is little incentive to save energy.
Tenants who improve efficiency have to share their savings with all others in the building, while inefficient tenants increase power bills for everyone.
With submetering, inefficient tenants are charged more and efficient tenants keep their full savings.
An automatic metering system is not mandatory under LL88, but it is recommended because the submetering process is simplified drastically.
Local Law 11: Building Facade Inspections
If a building facade is poorly serviced, components can become loose over time, threatening surrounding properties, vehicles and pedestrians. Even a small masonry element is very dangerous when it falls a long distance.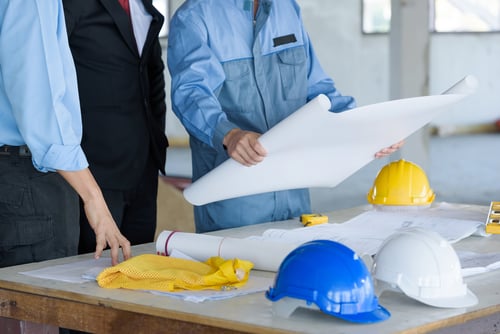 Local Law 11 mandates facade inspections at five-year intervals for buildings taller than six stories. The inspection is only acceptable if performed by a Registered Architect (RA) or Professional Engineer (PE) with at least one year of relevant experience. The deadline for inspection reports is assigned based on block ending digits, and there are penalties for missed deliveries.
New York City has significant temperature changes throughout the year, combined with air pollution and marine breeze. This combination can quickly deteriorate building elements, loosening them from building walls.
Final Recommendations
Real estate developers in New York City cannot ignore Local Laws, or they expose themselves to legal and financial consequences. However, compliance can be simplified by working with a qualified engineering firm - property owners can rely on engineering experts, while they focus on their core business.
Acting soon is the best strategy to meet all local laws that involve deadlines. If a mandatory building upgrade is started with a tight deadline, the project will likely require overtime during both design and construction, making it more expensive. Also consider that approvals and permits with the NYC Department of Buildings may be slower if a large number of building owners is requesting them at once.