Remote collaboration has become a normal part of doing business, and this gives companies more flexibility in terms of location. Two states in particular are attracting many corporations: Texas and Florida. They are characterized by relatively low real estate costs, low electricity prices, no state income tax, and a favorable environment for business in general.
California is a global business hub for tech companies, and New York has a similar leadership role in the financial sector. However, corporations are now aware that having all their staff present in person is not necessary. California and New York both have expensive real estate and high electricity prices, and companies are expanding to states with lower costs of doing business. In particular, Texas has become attractive for the technology sector, which made all of the Dallas long-distance movers very happy and busy,while the financial sector is setting up operations in Florida.
---
Is your company expanding to Florida and Texas? Get a professional MEP design for your building.
---
However, setting up in Texas or Florida also brings technical challenges for buildings. For example, both states are characterized by hot summers, and companies can expect a high electricity bill due to air conditioning. Therefore, an energy efficient HVAC design pays off in the long run.
Electricity Prices in Texas and Florida
According to the US Energy Information Administration, the average commercial electricity price is 9.02 cents/kWh in Florida, and 7.63 cents/kWh in Texas. For comparison, California has an average tariff of 18.39 cents/kWh, while New York has an average tariff of 15.35 cents/kWh. When electricity costs over the entire service life of a building are considered, low kWh prices offer thousands of dollars in potential savings. Even lower costs are possible when buildings are designed with energy efficiency measures.
A similar trend is observed for the residential sector, which means that employees can also save energy when away from the office. The average residential tariff is 11.49 cents/kWh in Florida, and 11.89 cents/kWh in Texas. For comparison, homeowners pay 20.79 cents/kWh in California, and 19.28 cents/kWh in New York. Low residential tariffs are also an advantage when companies have part of their staff working from home.
Companies setting up their operations in Texas and Florida can also benefit from solar power. Both states get plenty of sunshine, and the solar Investment Tax Credit was extended for two years in December 2020. All commercial solar installations that start in 2021 and 2022 are eligible for a 26% tax credit, which drops to 22% in 2023 and 10% in 2024.
Real Estate and Tax Benefits in Texas and Florida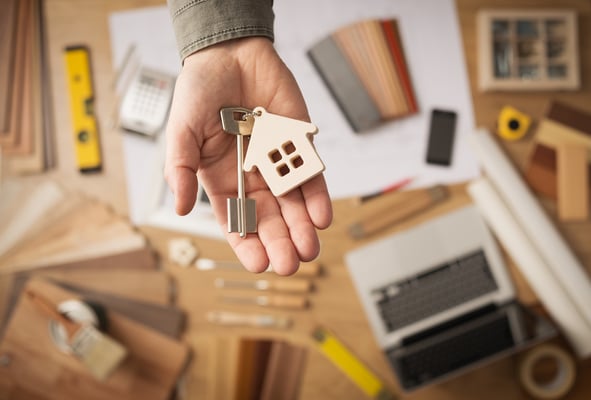 Texas and Florida are also characterized by affordable housing, compared with other states with large economies. Texas has the 2nd largest economy among US states, and the median price of a single-family home is $207,301 according to a study by Business Insider and Zillow. The state of Florida has the 4th largest economy, and the median single-family home price is $245,169.
For comparison, California has the largest economy by far among US states, but single-family homes have a median price of $554,886. New York has the 3rd largest economy, between Texas and Florida, and homes have a median price of $321,934.
Texas and Florida also have no personal state income tax, which means that employees can save on both housing and taxes. These are among the factors that incentivize companies to set up operations in both states. In fact, setting up an LLC in Florida is especially appealing for these reasons, with even the tax filing process being simpler and less obtuse than in other states. This takes the administrative sting out of starting a business.
Importance of Energy-Efficient Air Conditioning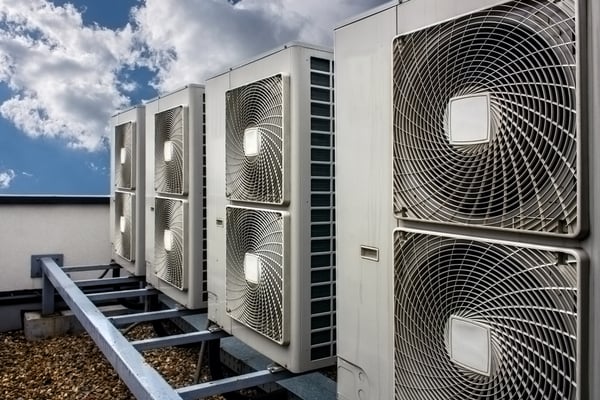 Any company setting up operations in Texas or Florida must be aware that both states have hot summers, and air conditioning becomes critical. To minimize this cost, commercial building owners can deploy efficient cooling systems. VRF systems (variable refrigerant flow) and hydronic systems with high-efficiency chiller plants are among the best options for commercial buildings. However, the building envelope must also have proper insulation and airtightness, since outdoor heat gain affects even the most efficient cooling systems.
LED lighting is also recommended for new commercial buildings, since lighting fixtures have longer operating schedules than in homes. LED lamps also achieve synergy with efficient air conditioning, since they release less heat indoors. This leads to a slight reduction of the space cooling load. Occupancy sensors and other lighting controls can further increase the savings achieved by LED lighting.