Based on climate alone, the state of New York might not seem like an optimal place to install solar panels. However, NY is actually among the top 10 solar states, with almost 3,000 megawatts installed according to the Solar Energy Industries Association (SEIA). This is enough to cover the electricity needs of more than 480,000 American homes.
Contrary to popular belief, you don't need a huge amount of sunlight to make solar panels work. For example, they have been used successfully in countries like the UK and Germany, which get even less sunshine than the US Northeast.
---
Are you considering solar power for your building? Get a professional assessment and design.
---
Solar panels can offer an excellent return on investment in places with expensive electricity, even with modest sunshine. Having a lower electricity output is not a problem when each kilowatt-hour is very valuable. 1000 kWh from solar panels will save you $120 at 12 cents/kWh, but 700 kWh will save $140 at 20 cents/kWh.
Also, consider the solar incentives available in NYC – you can claim a state credit in addition to the 26% federal tax credit, and you may qualify for a cash incentive from the NY-Sun program, managed by the NY State Energy Research & Development Authority (NYSERDA).
Here we will discuss the main reasons why solar power is an excellent investment in New York, even when there are much sunnier states. If you live in New York City, there is an additional reason to install solar panels – you can use them to meet Local Laws 92 & 94 of 2019, which mandate green roofing systems in many buildings.
High Electricity Prices Make Solar Energy More Valuable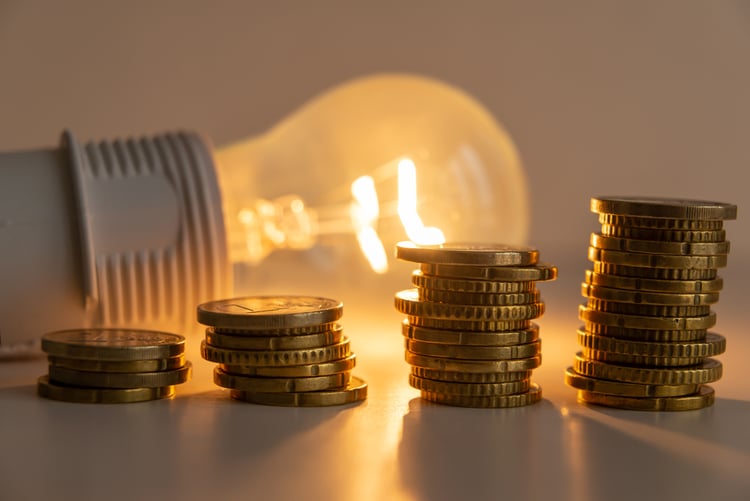 According to the latest data from the Energy Information Administration (EIA), New York state has an average residential tariff of 19.60 cents/kWh and a commercial tariff of 18.36 cents/kWh. For comparison, the US average is 13.90 cents/kWh in the residential sector and 11.57 cents/kWh in the commercial sector. In other words, electricity is 41% more expensive for NY homes, and 59% more expensive for businesses.
However, when electricity is expensive, the savings achieved by solar panels are also increased. The kilowatt-hours produced are less in places with moderate sunshine, but this number is multiplied by the avoided electricity price. As mentioned above, 700 kWh at 20 cents/kWh are more valuable than 1000 kWh at 12 cents/kWh.
The performance of a solar power system in New York may not seem impressive when only looking at kilowatt-hours produced – especially when compared with similar systems in sunny states. However, once you multiply that value by the avoided kWh price, the dollar savings are significant.
NY State Tax Credit for Solar Power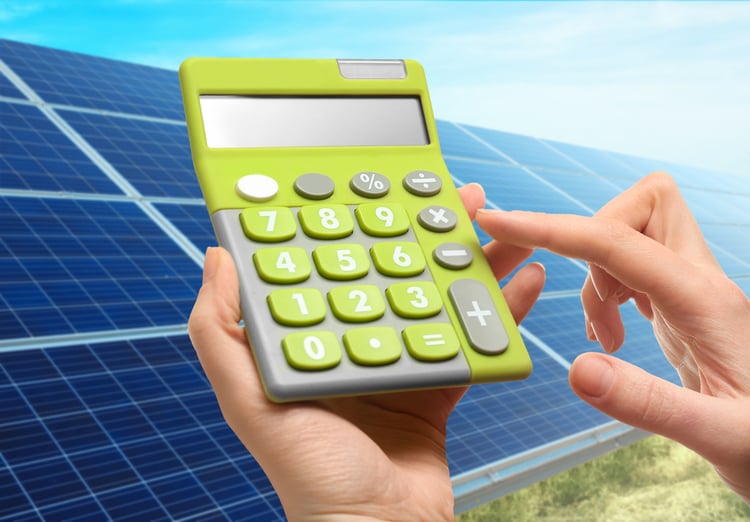 If you install solar panels in New York, you can claim a 25% state tax credit in addition to the 26% federal ITC. In other words, you could claim up to 51% of your investment in less than a year, when your next tax declarations are filed.
The state tax credit has a maximum value of $5,000.
In other words, you get 25% of your investment for solar power systems up to $20,000, and a fixed tax credit of $5,000 for larger systems.
According to the SEIA, the cost of solar power systems is around $3 per watt in the residential sector. This means you need around 6-7 kW of capacity to reach a price of $20,000 and claim the maximum tax credit of $5,000.
Don't forget the 26% federal tax credit, which is equivalent to $5,200 if the system cost is $20,000. In this case, you would be getting $10,200 back as tax credits, reducing the out-of-pocket cost to only $9,800.
The NY-Sun Incentive Program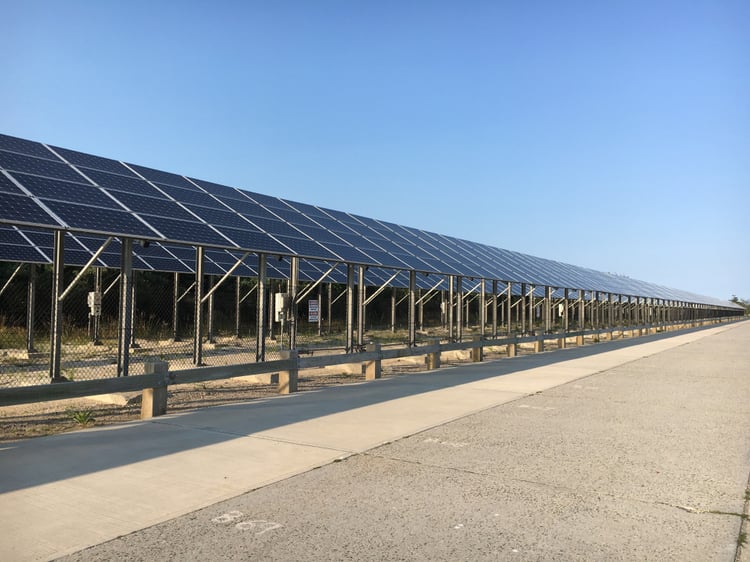 In 2012, NYSERDA created the NY-Sun program to incentive solar power in New York. The program has been highly successful, providing millions of dollars in funding for solar installations of all sizes. The NY-Sun program considers three factors when calculating the incentive:
Size of the solar installation (the incentive is calculated per watt).
Market segment: Residential, non-residential, or utility.
The solar PV system location in the state of New York.
The program is organized int solar capacity "blocks" with intermediate targets. When a target is reached and a capacity block is "filled", the incentive per watt is reduced for new applications (in that market segment and region).
As of late 2021, funding from the NY-Sun program has been depleted for some regions and market segments. However, you can get an excellent ROI even if your solar installation no longer qualifies from the program. You get two tax credits that make your solar power system more affordable, and your consumption of expensive electricity from the grid is reduced.