Community solar power is a great option for residential and commercial users who don't have a suitable area for solar panels. Instead of setting up your own photovoltaic array, you can subscribe to a commercial solar project near you and get energy savings based on your ownership share. For example, a company can own 100 kW from a 500 kW solar PV system, and they will get a power bill credit equivalent to one-fifth of the electricity generated by the project.
Unlike a traditional solar array, where the consumer and solar panels are behind the same power meter, commercial solar power allows savings with an offsite installation. This is excellent for residential and commercial tenants in high-rise constructions, who don't have access to privately-owned roof space.
---
Considering a community solar project in New York? Get a professional PV system design.
---
Here we will discuss three of the main benefits when developing a commercial solar project in New York. According to the Solar Energy Industries Association, New York and Maine currently account for 72% of community solar projects being developed in the US. New York alone added 50% of nationwide community solar capacity in Q2 2022.
To be considered community solar in New York, projects must have at least 10 subscribers, each using at least 1,000 kWh/year. Large subscribers with a demand of over 25 kW are allowed in community solar projects, but they cannot consume more than 40% of generation. Also, the requirement of 10 subscribers does not apply for community solar projects in mastered-metered multifamily properties with at least 10 units.
1) Bonus Incentives from NYSERDA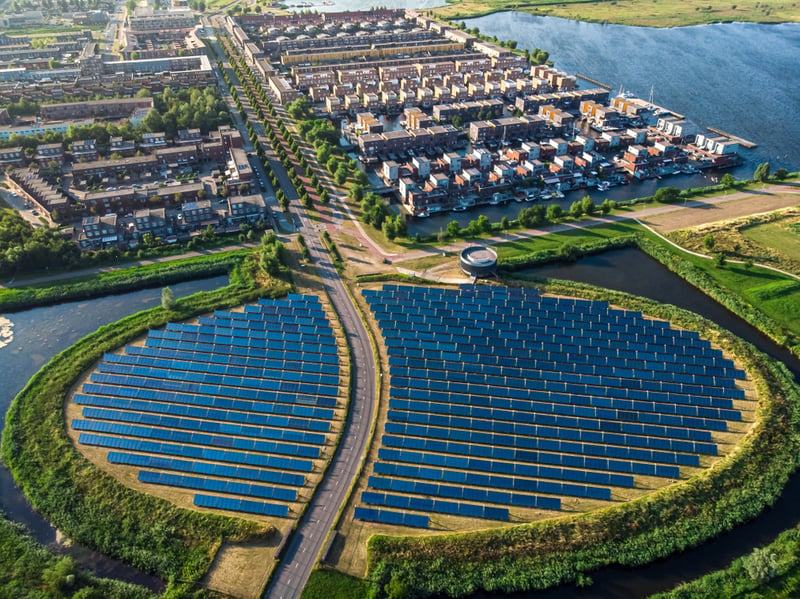 The NY-Sun Megawatt Block Program managed by NYSERDA is one of the largest incentive programs for solar photovoltaic systems in the US. As of December 2022, commercial solar projects in the Con Edison service territory can qualify for up to $1,200 per kilowatt of installed capacity, and up to $350 per kilowatt in the upstate NY region. However, the program has incentive adders for projects classified as community solar power.
The bonus incentive for community solar power is paused as of December 2022, since NYSERDA is analyzing market conditions to decide how to move forward with the program. Normal incentive rates for commercial projects are available as usual for the community solar market.
NYSERDA also has the Inclusive Community Solar Adder (ICSA), which is available for community solar projects that serve specific types of customers:
Low-to-moderate income subscribers
Affordable housing projects
Disadvantaged communities
The first round of funding under the ICSA has already been completed, and NYSERDA is currently reviewing the program for the next stage. The Proposed Round 2 Program Design was published on August 3, 2022.
2) Increased Feed-in Tariff for Solar Electricity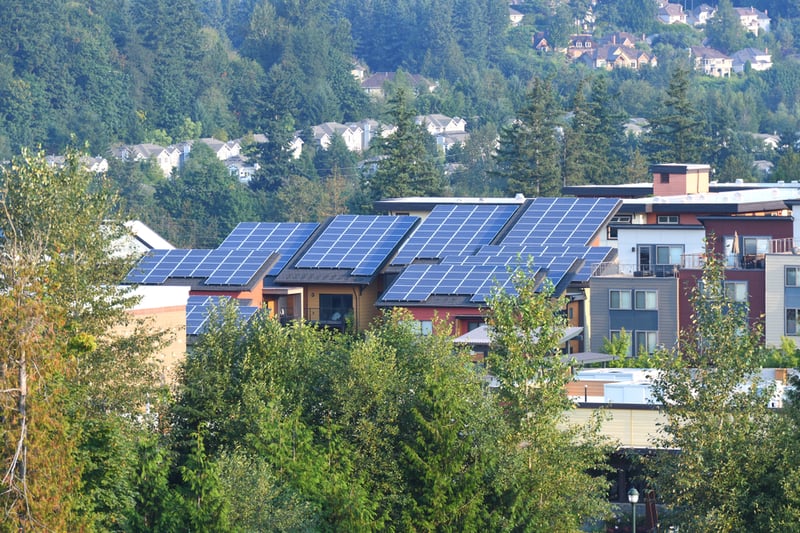 New York uses the Value of Distributed Energy Resources (VDER) or Value Stack to determine compensation for electricity supplied to the grid. The kWh price is determined based on the following factors:
Energy value
Capacity value
Environmental value
Demand reduction value
Locational system relief value
Community solar projects can qualify for a Community Credit (CC), which provides a higher compensation per kWh that is locked-in for 25 years. This makes community solar projects more attractive for potential subscribers, since the savings per kWh are increased.
Just like the NY-Sun rebates, the availability of the Community Credit is constantly changing. However, community solar projects that don't qualify for additional benefits can still apply for the broader commercial solar incentives, which are generous even without bonuses.
3) Large Market Opportunity for Community Solar
New York City has a large market of residential and commercial electricity users who lack roof space to deploy their own solar panels. Commercial electricity prices exceed 20 cents/kWh in NY, and this greatly improves the business case for going solar. When installing an onsite PV system is not possible, commercial solar power emerges as a viable alternative.
In addition to energy savings, NYC building owners also benefit from decarbonizing their power supplies. Local Law 97 of 2019 will introduce building emission limits in 2024, which are calculated based on the property type and square footage. The law applies for buildings larger than 25,000 sq.ft., and the penalty is $268 per metric ton of CO2-equivalent over their respective limits.
By switching to solar energy, NYC companies can save on both power bills and LL97 penalties. This improves the financial returns offered by commercial and community solar systems. NYC buildings are facing the combination of rising electricity prices and upcoming emission limits - solar power can help them deal with both issues.