Solar energy has become a mainstream electricity source, and the US Energy Information Administration has forecast that it could represent 20% of the power supply by 2050. The advantages of solar photovoltaic systems include a modular design that is cost-effective at all project scales, and a short installation time compared with other generation systems.
---
Considering solar power for a commercial building? Get a professional design and qualify for incentives.
---
According to the latest Solar Market Insight Report published by Wood Mackenzie and the SEIA in September 2022, the US has now surpassed 130 gigawatts of solar PV capacity (enough to power 23 million households). However, the growth of solar power has not been evenly distributed - the SMI report identifies the top 5 states leading the growth of solar energy in 2022:
California
Florida
Texas
Nevada
New York
California, Florida, Texas and Nevada are sunny states, which means solar panels can achieve above-average productivity. New York is the exception, having more modest sunlight compared with the other states in the top 5 list. However, NY has one of the largest solar incentive programs in the country - the NYSERDA NY-Sun Megawatt Block Program.
1) California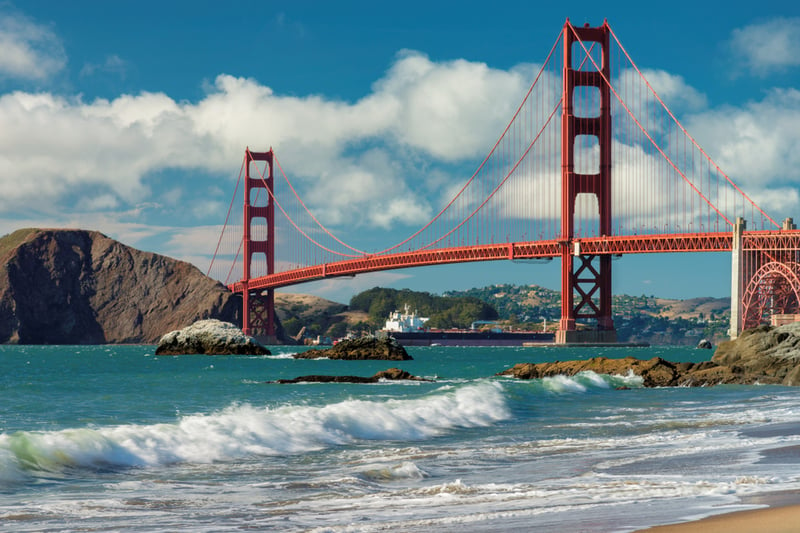 Cumulative Solar PV Capacity, Q2 2022: 37,086 MW
The US solar industry started in California, and the state has over 28% of America's installed capacity. There was a time when California had over 50% of solar PV capacity, but there are now several other states who are deploying over 1,000 MW per year.
California's solar PV capacity is enough to power over 10 million homes, and it accounts for 26% of the statewide electricity supply. According to SEIA data, there are nearly 2,000 solar companies operating in the state, and they provide over 75,000 jobs. The growth outlook is also very promising, with a project pipeline of nearly 25 GW for the next five years.
The average electricity price for commercial buildings in California is 24.62 cents/kWh according to the latest US EIA data (August 2022). Combined with the state's abundant sunshine, this is a major incentive to go solar.
2) Florida
Cumulative Solar PV Capacity, Q2 2022: 9,359 MW
Florida has emerged as a leading solar state in recent years, and it has remained among the top 3 along with California and Texas. Although the state only generates around 5% of its electricity with solar energy, there is a promising growth outlook: nearly 11 GW during the next five years.
Earlier in 2022, Florida was facing a bill that would drastically cut the net metering benefits for solar PV system owners. This bill threatened to slow down the state's solar industry, but it was vetoed by Governor DeSantis. Net metering remains available for solar power systems up to 2,000 kW of capacity, and small-scale systems below 10 kW are exempt from application fees and insurance requirements.
Electricity prices are relatively low in Florida - commercial users pay 11.25 cents/kWh on average. However, photovoltaic technology is cost-effective in the state thanks to abundant solar resources available and a favorable tax regime.
3) Texas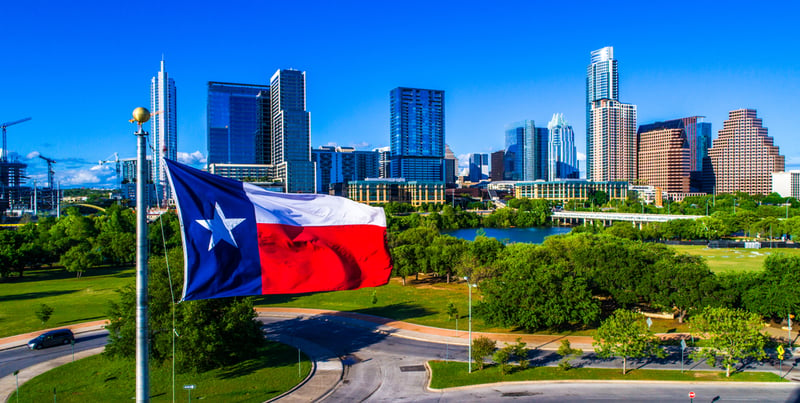 Cumulative Solar PV Capacity, Q2 2022: 15,079 MW
Texas installed more solar PV capacity than any other state in 2021, reaching a record-breaking figure of 6,063 MW. The short-term outlook for the solar industry is very promising in the Lone Star State, with a project pipeline of over 40 GW (15 GW more than California).
Texas has a deregulated electricity market that is split into five service territories, each assigned to a different transmission and distribution utility. Oncor Electric Delivery serves around 10 million customers in the Dallas-Fort Worth area, and they have a major incentive program for solar power:
Incentives up to $9,000 for residential solar projects ranging from 3 to 15 kW DC.
Incentives up to $120,000 for commercial solar projects ranging from 10 to 450 kW DC.
In 2022, the Oncor solar incentive budget was $1,348,950 for the residential sector and $2,038,440 for the commercial sector. In 2021, the program provided $1,797,902.46 for 325 residential projects, and $2,513,873.60 for 53 commercial projects.
4) Nevada
Cumulative Solar PV Capacity, Q2 2022: 5,003 MW
Nevada's solar industry has been accelerating since 2021, and the state has climbed from 10th to 4th place in the SEIA ranking. Nevada has a project pipeline of over 7.7 GW for the next five years, which represents over 150% growth with respect to current capacity.
The solar PV development pipeline in Nevada includes massive projects, such as:
Gemini Solar

, which combines 690 MW (AC) of PV capacity with a 380 MW / 1,520 MWh lithium-ion battery system

Copper Rays Solar

, with a planned capacity of 700 MW.
Nevada removed net metering in December 2015, and the local solar industry suffered a major slowdown as a result. However, state regulators recognized the importance of a net metering policy, and it was restored in 2017.
5) New York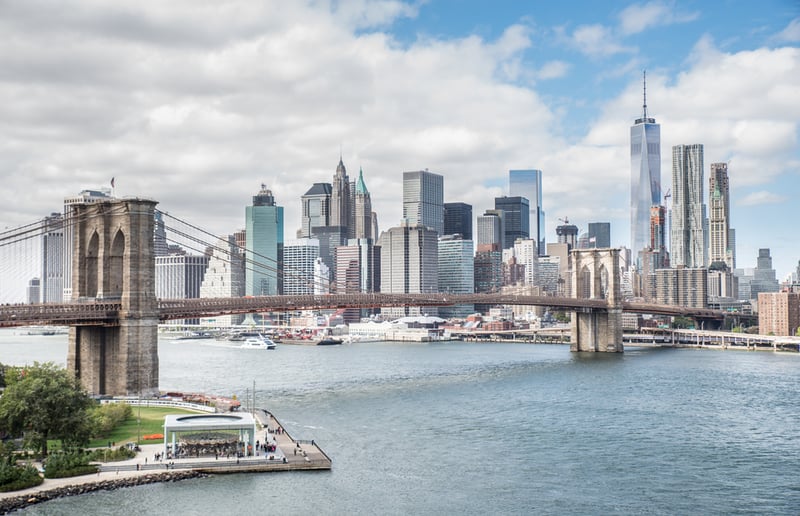 Cumulative Solar PV Capacity, Q2 2022: 3,804 MW
New York gets less sunshine than other states in this list, but commercial building owners have two major incentives to go solar:
Expensive electricity:

20.05 cents/kWh on average, according to US EIA data.

NYSERDA incentives:

Up to $1,200 per kilowatt for commercial solar projects.
Community solar projects can qualify for additional incentives from NYSERDA, and improved feed-in tariff when exporting electricity to the grid. New York and Maine are the leading states in community solar projects, accounting for 72% of installed capacity during the first half of 2022.
Commercial solar power is an excellent investment for building owners in New York City. In addition to lowering their electricity bills, it reduces their annual emissions under Local Law 97 of 2019. Starting from 2024, building owners will be subject to a penalty of $268 per metric ton of CO2-equivalent over their respective limit.
For every 10,000 kWh generated with solar panels, NYC building owners can reduce their annual emissions by 2.89 metric tons. In other words, they avoid $774 in Local Law 97 penalties for every 10,000 kWh of onsite solar generation.