The appeal of pre-war apartments in New York City comes in great part from their fine hand-crafted details. A century ago, materials were expensive and labor was affordable, so property developers could include details that required many hours of skilled labor. Now the trend has reversed, as materials have dropped in price and skilled labor wages in NYC are among the highest in the world. The industry has responded to these trends by making buildings geometrically simple for quick construction - glass buildings with curtain walls are an example of this.
Returning to building facades with fine details is feasible with 3D printing. Detailed shapes and patterns can be created with design software, and these files are then used to create 3D molds. These molds can be easily transported to the project site, and complex features can be added to the building simply by pouring concrete into the molds.
Applying 3D Printing in the Construction Industry
The applications of 3D-printed concrete forms are not limited to new constructions. The method can also be used when restoring the facades of old properties, while conserving their antique appearance. Wire meshes and stirrups can be built into the mold, to act as structural reinforcement once the concrete form is cast.
3D printing is characterized by giving space for creativity in an automated process. In the past, fine details had to be crafted completely by hand, even if they were repetitive. With 3D concrete forms, a pattern can be repeated many times in the same wall by printing the same mold multiple times. In other words, 3D printing allows artistic details with a hand-crafted appearance, while being scalable. This way the method can keep up with the fast pace of the modern construction industry.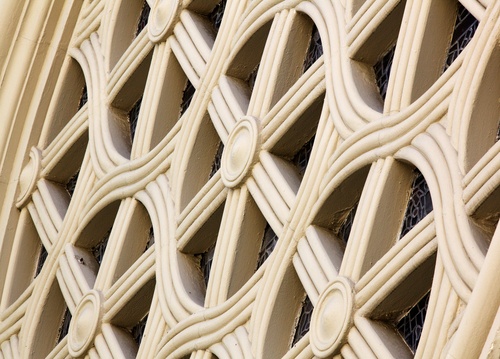 Although it is possible to print concrete forms directly, there are many reasons why printing molds is more practical:
3D printing concrete directly takes more time and energy, which makes the process more expensive.

Delivering lightweight molds to a project site is simpler than delivering heavy concrete forms.

The structural foundation can be built into the form when it is poured on-site, but additional provisions are needed if the concrete form is created away from the project site.

When concrete forms are cast on-site, they are integrated seamlessly with concrete walls. On the other hand, the separation is evident for ornamental features that are produced away from the project site.
Another advantage of 3D printing technology is compatibility with design software already used in the construction industry. This way, the learning curve for project designers can become much shorter. The concept can be expanded to other engineering fields beyond construction, to bring the benefits of customization without slowing down projects.
Concrete forms with 3D-printed molds have already been deployed successfully in New York City. 574 Fifth Avenue is a building dating back to the 1940s, which had a deteriorated facade and was scheduled for demolition. However, the facade could be restored to its original condition with 3D-printed concrete molds.