Engineering design is often viewed as an unavoidable step in the construction process, since starting a building without an approved design is illegal. However, the design stage provides a unique opportunity to enhance building features and achieve long-term benefits.
When you work with a qualified MEP engineering firm, you get more than a simple design according to local building codes. A top-level design includes energy efficiency measures, while providing detailed information to simplify installation and construction. The layout of MEP systems can also be optimized to simplify maintenance activities.
---
Optimize your building design for construction and maintenance.
---
How Effective Design Simplifies the Installation Process
A detailed design includes a clear project scope, which can be easily broken down into specific tasks. When contractors knows exactly what to do, they can manage project cost and time more effectively. Design documents should also include construction details to clarify installation when plans and specifications are not enough.
3D modeling software brings significant advantages over conventional 2D drafting, since location conflicts can be detected before starting work. Editing a digital model is faster than a change order in an existing project, and there are no material costs involved!
2D drawings provide limited information when many components share a small space, which is often the case in mechanical and electrical rooms. This is especially true when components are aligned vertically, where they seem to overlap on 2D drawings, requiring plenty of annotations and complementary details.
Being smart with the equipment layout also pays off. The best MEP engineers check their designs to ensure that component locations do not complicate the installation process. With a poorly planned layout, on the other hand, contractors end up with a puzzle on their hands and installation errors are more likely.
Is Maintenance Easier with a Clearly Specified Building Design?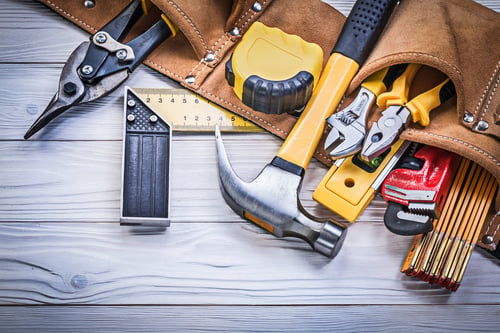 The benefits of a well documented design do not end once the building has been completed, since maintenance activities also become simpler. Consider that many MEP components are hidden from sight in a completed building, and a trial-and-error approach can be frustrating and inefficient. Design documents provide an effective map for maintenance personnel when troubleshooting.
When dealing with building maintenance, a proactive approach yields the best results. Fixing a problem before it occurs is easier, faster and much less expensive than repairing the damage from a preventable incident. Also consider that you can schedule activities in a planned maintenance program, but cannot schedule emergency work. Reactive maintenance is not only more difficult, but it can also demand part replacements that are not available on demand.
The combination of planned maintenance and well documented building systems results in the lowest possible maintenance cost for property owners. Indoor conditions for occupants are also improved, in both residential and commercial settings.
Using the Design Process for Built-In Energy Efficiency
The net cost of energy efficiency measures is lower in new constructions, since there is a baseline cost that must be assumed anyway. Therefore, the feasibility analysis is based only on the corresponding cost increase and not their full cost. Consider the following example:
A chiller upgrade in an existing property involves removing the existing unit and adding a new one. The upgrade cost is the sum of the chiller price and all associated labor.
Specifying a higher efficiency chiller in a new construction only results in a higher equipment cost. The developer has to purchase a chiller anyway, and labor cost applies in both cases.
A similar logic applies for any energy efficiency measure that would involve equipment replacements in an existing building. In new constructions there are no components to remove, and there is an unavoidable baseline cost.
Final Recommendations
The design process provides an excellent change to reduce utility bills and maintenance expenses, while simplifying the installation process of MEP systems. When design is just viewed as a compliance step in the building process, developers lose the opportunity to improve their projects before they are built.
Fixing issues in a completed building is far more expensive than simply preventing those issue from the design phase. Building enhancements also become more complex and costly once a project has been completed.
Developers in New York City get an extra benefit from energy efficiency - a higher energy grade under Local Law 33. This makes properties more attractive for potential tenants, since they can expect reduced energy expenses.