Mechanical, electrical, and plumbing (MEP) systems represent most of the construction budget in many renovations and infrastructure upgrades. Choosing the right MEP engineering firm for your project is very important, since this will guarantee project success and high- performance systems within your technical and financial objectives. MEP engineers offer a wide range of services - to obtain the highest possible value, you must understand the service level you need.
Scheduling an interview with your MEP consulting firm is recommended to discuss your project and needs. This article provides a checklist you can consider during the interview, to make sure your project is assigned to the right MEP engineer.
---
Make sure your project is designed and managed by professional MEP engineers.
---
Talk With Both MEP Designers and Project Managers
Meet the design and management team that will be working on the project, learn about the tasks they will perform, and how each of them will be involved throughout the project. Usually, your first contact will be with executives or marketing staff, and you will then be referred to the corresponding Lead Engineer or Project Manager.
If a Project Manager is also a Lead Engineer for one of the trades, they can provide better leadership since they will be more familiarized with project details. At the end, this will improve the project outcome.
Discuss the Quality Management Process
Companies usually claim they have a quality management program, but many of them fall short. Quality management should begin with the proposal, and be considered during every step from project design to construction.
When in doubt, you can ask for a list of quality control procedures for each position. When you are dealing with MEP engineers who take quality seriously, these documents are frequently reviewed and updated.
Ask for Contractor Feedback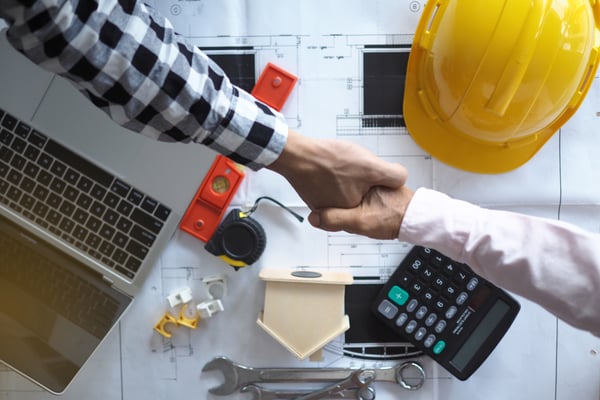 Having unbiased and positive comments from multiple contractors and developers speaks well about MEP engineers. Actually, a qualified engineering firm can help you manage the contractor relationship better, since all drawings and documentation are clearly understood.
You can also ask for a list of trade subcontractors who have worked with your MEP consultants and call them for reference. Coordination among trades is much easier when a project is designed and specified by professionals.
Ask About Previous MEP Design Work with Frequent Clients
Having frequent clients is a clear indication of work ethic and performance, and you can call those clients for reference. An even better sign is when your MEP consultants have clients who work exclusively with them, especially if there is a long-term contract involved.
An ongoing business relationship can help you manage your buildings better, since the MEP engineers will become very familiarized with your installations and procedures. Hiring a different firm for every MEP project is less efficient, since each new engineer must dedicate time to inspect your building systems.
If Your Project is a Renovation, Ask for an Inspection
MEP engineers should always check the present condition of MEP systems even if as-built documents are available. Existing documents could have inaccuracies, requiring a more extensive field verification should take place.
Engineers must verify that the MEP conditions indicated in drawings are accurate, in order to prevent future problems. An engineer from each trade should visit the site to review the corresponding system, since they are the ones who will create a solution.
Discuss What Level of Change Orders Is Acceptable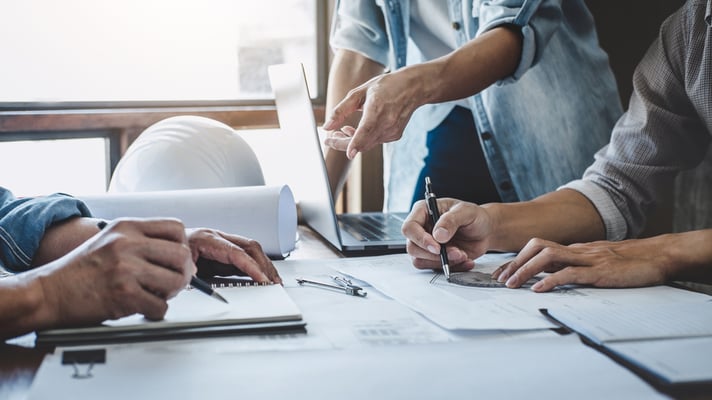 The ideal answer to this question is "none", but avoiding change orders in all projects is unlikely. However, good MEP engineers should have an intense aversion to change orders, and this will ensure that they will work hard to prevent them.
Ask what measures are taken to prevent change orders. Mechanical and electrical drawings should be properly coordinated, and this can be accomplished with Building Information Modeling (BIM). An accurate cost estimate is also important, and documentation must specify which material costs are likely to change.
Discuss Construction Administration Services After MEP Design
Construction administration services are essential for a successful project. When the MEP engineers in charge of design also provide this service, communication between the design team and the contractor is greatly improved. Hiring different firms for MEP design and construction administration is possible, but communication will become less efficient, possibly leading to project delays and extra costs.
Ask MEP engineers how they proceed when a contractor has not followed the drawings or specifications. The engineer should clarify the design, listen to the contractor's input, and build consensus. This will be beneficial for the project, while creating a good working relationship between both parties.
A MEP engineering firm should be capable of responding quickly to phone calls, emails, contractor requests for information (RFI), and submittal reviews. Slow communication can delay an entire project.