Many construction projects have been placed on hold during the coronavirus outbreak, as part of the effort to slow down infections. However, this does not mean the construction industry should stop completely. In New York state, projects that are considered essential can continue, including healthcare facilities and affordable housing. Also, projects in the pre-construction stage can be designed, planned and approved with remote collaboration.
Using prefabrication can be a smart decision for projects that were still in preliminary design when the COVID-19 outbreak started. When normal construction activity is resumed, the speed of prefabrication can help compensate for project delays. For example, China could set up two field hospitals in Wuhan within two weeks, using prefabrication.
---
Get your next building project designed and approved remotely by professional engineers.
---
Real estate developers can also take advantage of the 0% federal funds rate, which is effective since March 15, 2020. General interest rates in the US financial system will decrease, and financing construction projects will be less expensive while the benefit lasts.
Initial Project Meetings and Preliminary Design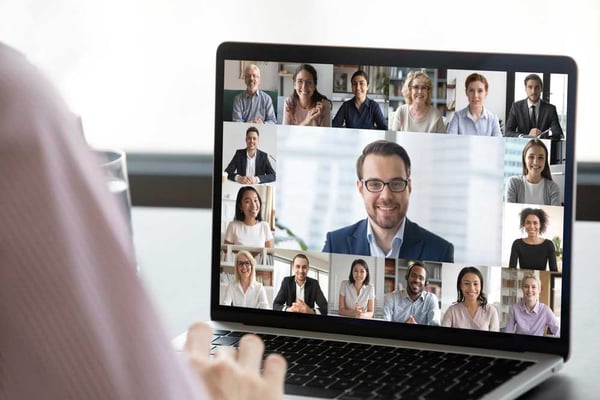 Developers can meet with architects, engineers, lawyers and financiers digitally while the coronavirus emergency lasts. This way, a project and all its requirements can be discussed without in-person meetings. Mandatory social distancing measures vary by location, but virtual collaboration should be practiced even in places where small meetings are allowed.
Just a few decades ago, coordinating a building design remotely would have been nearly impossible. However, modern design software allows collaboration even among team members from different countries. Compared with conventional blueprints, detailed 3D models are also easier to understand without a background in engineering or architecture.
Once the project requirements and preliminary design are determined, developers can focus on completing the construction documents, for approval by the local building department.
Remote Coordination for Architects and Engineers
When Building Information Modeling (BIM) is used, all design teams work with the same model and the same specifications. If a team member adds or changes anything, it becomes visible for everyone. This is very useful when designing building systems that may interfere with each other: electrical conduit, air ducts, plumbing lines, fire protection piping, etc. Automatic clash detection between these systems is not possible with conventional 2D CAD. However, BIM software packages like Revit can alert the design team when components clash or when their specifications are in conflict.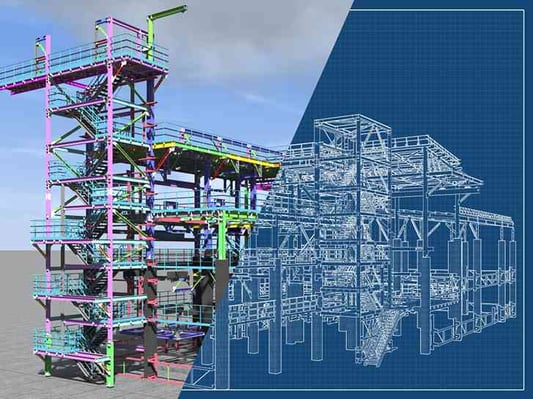 With teleconferencing and modern design software, architects and engineers who cannot meet personally can design a building and all its systems. This would have been much more difficult with 2D drawing software, where component clashes are not evident, and file versions often get confused. Decades ago, when all construction drawings were completed by hand, remote collaboration would have been impossible.
Revit component families are very useful when designing a building remotely. They can be used to model components from a specific manufacturer, by adding digital twins to the building model. This helps prevent clashes and change orders, since components are added with the exact dimensions from manufacturers.
Equipment manufacturers can use the current slowdown in construction to create digital product libraries with Revit Family Editor.
This can help boost sales after the coronavirus outbreak: A digital library makes products easier to specify, and engineers will tend to use them in more projects.
Components that lack digital models are more difficult to work with. Design engineers must represent them with generic placeholders, and dimensions are not always clear.
Resuming the normal pace of construction will be a top priority for developers after the COVID-19 outbreak. In the meantime, technologies that speed up projects without exposing their staff bring a competitive advantage.
Online Project Filing with Local Building Departments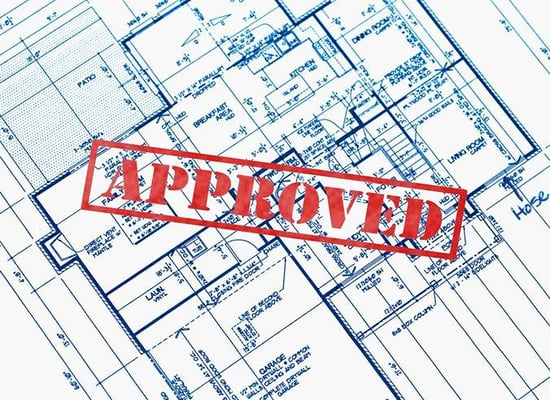 Getting projects approved with building departments can be time-consuming and repetitive, and the image of long lines may come to mind. However, many cities have started to modernize their building departments, and many project approvals can be completed online. For example, the NYC Department of Buildings offers the eFiling and DOB NOW platforms. Online project filing saves plenty of time, while providing additional safety during a health emergency like coronavirus.
Even when projects are filed digitally, the approval process can be extended if building departments ask for corrections and changes. In some cases, several revisions may be required before getting the project approved. The best recommendation to get projects approved quickly is working with a qualified engineering firm who is familiarized with building codes.