Air conditioning is normally the largest electrical load in homes, apartments and commercial buildings. During summer, when space cooling systems are used at full capacity, property owners can normally expect their highest power bills of the year. Electricity prices also tend to increase during summer, since the power plants with the highest generation costs are used to keep up with demand. This means building owners are not only paying for more consumption, but also a higher price per kilowatt-hour.
---
Get a professional energy audit and lower your building's electricity bills.
---
Increased power bills are typical during summer, but 2022 brings extra challenges. High inflation is affecting all sectors of the US economy, and energy products has been hit particularly hard:
According to the latest

Consumer Price Index Report

, energy prices were up by 34.6% in 12 months (May 2021 - 2022), and electricity prices increased by 12.0%.
Kilowatt-hour prices are affected by volatile natural gas prices, since gas accounts for nearly 40% of electricity generation in the US.
Between May 2021 and May 2022, the

Henry Hub spot price

increased almost threefold, from $2.91 to $8.14 per million BTU.
This summer, the US Energy Information Administration is forecasting a significant increase in wholesale electricity prices. However, building owners can mitigate the impact of high prices with a combination of energy efficiency and onsite solar power. A professional energy audit can identify the most effective energy upgrades for your building, while a recommissioning service can increase the performance of building systems at minimal cost.
US Electricity Prices in Summer 2022: What to Expect?
The EIA published the latest Short-Term Energy Outlook on June 7, providing price forecasts for the main energy sources used in the US. This includes liquid fuels like diesel and gasoline, as well as electricity and natural gas. In the case of electricity, the EIA is forecasting the following wholesale prices by region:
| | | |
| --- | --- | --- |
| Electricity Price Hub | Wholesale MWh Price (Summer 2022 Forecast) | Wholesale MWh Price (Summer 2021 Data) |
| ISO-NE (New England) | $153 | $50 |
| NYISO Hudson (New York) | $121 | $46 |
| Mid-Columbia (Northwest) | $108 | $91 |
| PJM Western (Mid-Atlantic) | $101 | $45 |
| CAISO SP-15 (California) | $98 | $67 |
| Palo Verde (Southwest) | $97 | $82 |
| MISO Illinois (Midwest) | $92 | $45 |
| ERCOT North (Texas) | $90 | $54 |
| SPP ISO South (Central) | $82 | $45 |
| SERC Into Southern (Southeast) | $76 | $43 |
| FRCC (Florida) | $66 | $41 |
As you can see in the data above, the highest wholesale prices are expected in the Northeastern states. Wholesale electricity prices in the New York and New England hubs are expected to triple compared with summer 2021.
To convert an electricity price from USD/MWh to cents/kWh, you simply need to move the decimal point one space to the left. For example, the NY forecast price can be converted from $121/MWh to 12.1 cents/kWh. Consider that these are wholesale prices paid to electricity generators, which don't include costs like transmission and distribution. In other words, the actual retail prices paid by homes and businesses are higher.
Quick and Effective Energy Efficiency Measures for Summer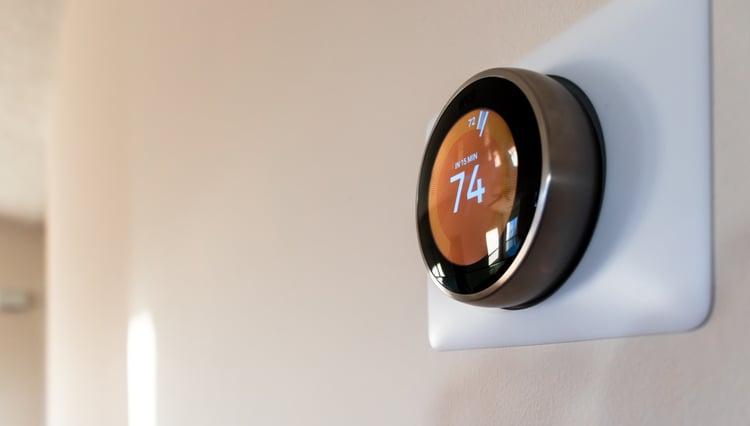 There are three complementary strategies that can be used to reduce heating and cooling costs in buildings:
Improving insulation and airtightness, to reduce summer heat gain and winter heat loss.
Upgrading to new and more efficient HVAC equipment.
Using smart controls to optimize HVAC operation and energy consumption.
A building retrofit requires planning and considerable investment, and a project of this magnitude is not feasible when the hottest days of summer are just a few weeks away. However, there are also energy efficiency measures that can be deployed quickly and with minimal investment.
By getting a professional energy audit, you can identify the most promising upgrades to save energy, not only during summer but all year long. You can also get a simultaneous recommissioning service, which improves building performance with simple measures. These include minor repairs and equipment configuration adjustments, which achieve energy savings at a minimal cost.
The US Department of Energy recommends setting back your thermostat to save on HVAC costs. As a rule of thumb, you can expect 10% savings by simply setting back the thermostat 7-10°F, during 8 hours per day. Building owners can also achieve a quick improvement of their thermal envelope by finding and sealing air leaks. Energy consultants can pinpoint these leaks with a combination of thermal imaging and blower door tests.
Solar panels can also be installed relatively quickly, and they can qualify for low interest loans and other financial incentives. A commercial solar array can often achieve net savings from the first month of operation, and you can expect a service life of over 25 years if you purchase high-quality equipment.