According to the World Health Organization (WHO), over 80% of lab-confirmed coronavirus cases only develop mild symptoms - mostly fever, fatigue or dry cough. However, 1 in every 5 confirmed patients will likely need hospital attention.
Since the virus is highly infectious, it can overwhelm healthcare systems even in developed countries. To increase the number of hospital beds in the US for the emergency, the Army Corps of Engineers will be providing support to state governments.
Hotels and dorms are ideal for temporary hospitals, since they are already divided into single bedrooms. By modifying the ventilation system and adding proper air sealing measures, these bedrooms can be used effectively as hospital rooms. Event venues (e.g. Jacob K. Javits Convention Center) have plenty of space available, and activities are being cancelled during the COVID-19 emergency. However, convention centers lack individual bedrooms, and they need more work to be used as hospitals.
Recommendations for NY State by the Army Corps of Engineers
Following a request by Governor Cuomo, the federal government agreed to help increase the hospital bed capacity in New York State. After visiting several potential sites, the Army Corps of Engineers recommended four initial locations for temporary hospitals:
Jacob K. Javits Convention Center
SUNY Stony Brook dormitories
SUNY Old Westbury dormitories
Westchester Convention Center
In total, the Army Corps of Engineers plans to convert over 10,000 NYC hotel and dorm rooms into temporary hospital rooms. A similar strategy will be used in California and Washington state, where the coronavirus has also been spreading rapidly.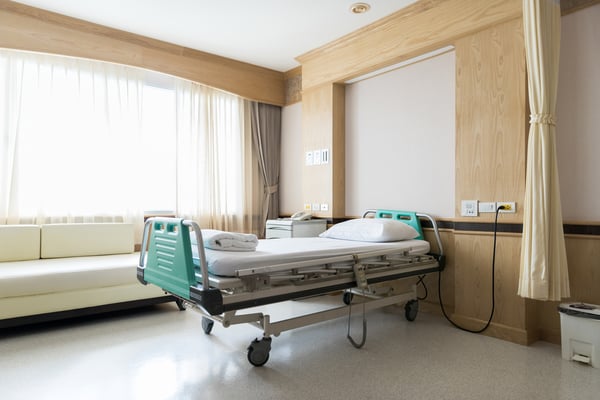 The Army Corps of Engineers follows orders from the Federal Emergency Management Agency (FEMA), who will determine the number of field hospital beds deployed per city. State agencies are expected to collaborate with the Army Corps of Engineers, according to FEMA guidance. As a first step, Governor Cuomo is requesting FEMA to designate four field hospitals with 250 beds each at the Jacob K. Javits Convention Center.
The US Navy will also deploy the hospital ship USNS Comfort in New York, with a capacity of 1,000 hospital beds. However, this ship is not designed to treat infectious diseases - it will be used to treat other patients, freeing up capacity for coronavirus in the NY healthcare system. The ship is currently receiving routine maintenance, and it will arrive by the half of April.
To complement these efforts, apparel manufacturers in NY state are repurposing their capacity to produce N95 masks and other medical equipment. As of March 23, the state has purchased 6,000 additional ventilators to treat critical patients.
Importance of Negative Pressure in Temporary Hospital Rooms
Controlling airflow in healthcare facilities is critical when treating an infectious disease like COVID-19. Patient rooms must have a negative pressure with respect to other building areas, ensuring that air cannot leak out of them. Air transfer between patient rooms must be avoided at all costs.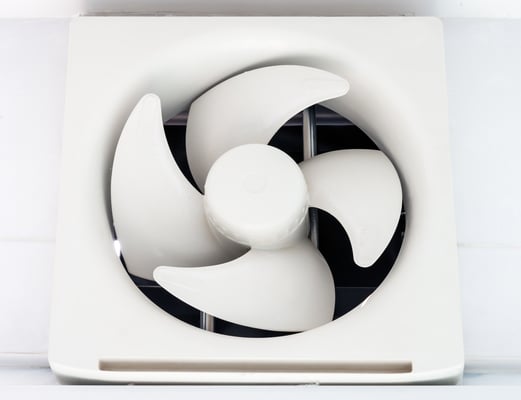 Exhaust fans can create negative pressure by removing air from a room at a high enough airflow. There are several ways to accomplish this:
Increasing toilet exhaust in hotel rooms.

Indoor air is often extracted from hotel rooms through the bathroom, and the existing fans can be rebalanced to produce negative pressure. Then, the doors can be equipped with special plastic seals and zippers, to prevent air ingress from corridors and other building areas. If outdoor air conditions are suitable, a window can be opened slightly to allow fresh air into the room. This air is also exhausted through the toilet fan after circulating.
Installing plug-in intake and exhaust fans on windows.

These can achieve the same effect as a bathroom exhaust fan. NYC has many old hotels and dorms without a dedicated ventilation system for each room, and plug-in fans are a useful solution in this case. These buildings were designed with older codes, which had less mechanical ventilation requirements.
When converting a building into a temporary hospital, checking the electrical installations is very important. Since fans are driven by motors, they increase the load on existing circuits when creating negative pressure. If the existing circuits don't have enough capacity, the increased fan loads can trip breakers, leaving patient rooms without ventilation. Preventing a situation like this is critical when using hotels and dorms as emergency healthcare facilities.