The 2018 hurricane season is about to start, and the best solution for storm damage is prevention. Designing buildings to withstand storms is cheaper than repairing the damage, and the risk of human consequences is reduced significantly. USA was hit by three strong hurricanes in 2017 - Harvey, Irma and Maria - causing several hundred casualties and over $280 billion in property damage.
On March 2018, the Insurance Institute for Business & Home Safety (IBHS) published an assessment of residential building codes throughout the East Coast states. The study not only covers the codes themselves, but also certification and training requirements for contractors and code officials, and enforcement procedures. All elements are equally important: a strong code has limited effectiveness with poor enforcement and training, and the same can be said of a weak building code that is enforced effectively.
---
Are your building systems resilient against harsh weather?
---
The National Institute of Building Sciences (NIBS) has studied the monetary value of storm damage mitigation. In addition to protecting building occupants, stormproof construction offers an attractive return on investment:
Every $1 spent on storm mitigation through federal grants saves $6 in property damage.

Every $1 of private investment on storm mitigation saves $4 in property damage.
Florida: The Leading State in Stormproof Construction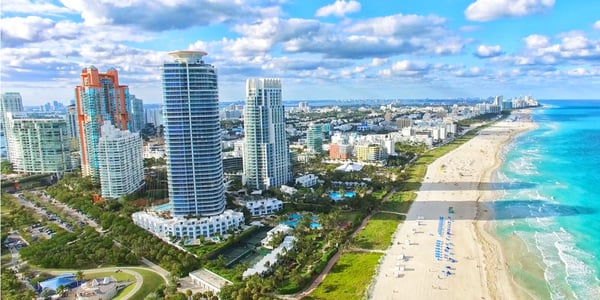 The top score in the 2018 IBHS study 95/100, achieved by Florida. Although the state took the full force of Hurricane Irma in 2017, newer code-compliant properties suffered much less damage than older properties built to outdated codes. Florida carried out a major upgrade of its building codes after Hurricane Andrew in 1992.
The current residential construction code in Florida is based on the 2015 International Residential Code (IRC), and it became effective on December 31, 2017. Florida also has the following strong points in stormproof construction:
Mandatory certification and training for building code officials, which includes code-specific courses before certification and licensing exams.

Special inspector category for one- and two-family dwellings.

Stringent licensing requirements for contractors of all categories: general construction,

mechanical, electrical, plumbing,

roofing. Continuing education is required to hold a contractor license.
Florida's only weak spot in stormproof construction is lack of continuing education requirements for code officials. There are strict education requirements to obtain a certification or license, but further education is not required afterwards.
New Jersey Stands Out: Rated Among the Top 5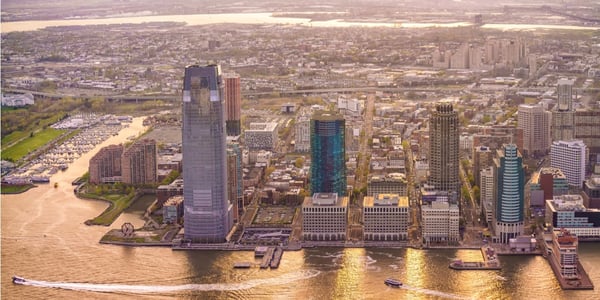 New Jersey is in 5th place, with a score of 90/100. The state has adopted the 2015 International Residential Code completely, without adding or removing requirements. After being battered by Superstorm Sandy in 2012, NJ also adopted the FEMA Advisory Base Flood Elevation maps for rebuilding, which has improved storm and flood protection in the state.
NJ has a well-established training and certification program for code officials, which includes continuing education.

Homebuilders must be registered and licensed, and MEP contractors are subject to continuing education requirements to hold their license.
New Jersey's main weaknesses in stormproof construction are lack of examination and continuing education for homebuilders and roofing contractors. Also, even though code officials are subject to continuing education, there are no specific requirements for the residential code.
New York in Place 12 of 18: Potential Areas for Improvement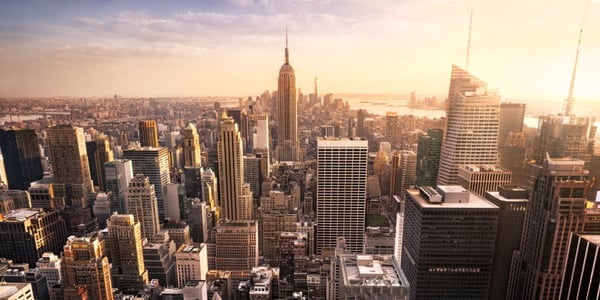 New York is lagging behind other east coast states in stormproof residential construction, and this was evidenced by the widespread damage caused by Superstorm Sandy in 2012.
The New York State Uniform Code is based on the 2015 IRC and its 2016 supplement. However, New York City still uses the 2009 IRC as reference, with amendments. Construction requirements were improved significantly after 2012, adding recommendations from the FEMA Mitigation Assessment Team.
There is a mandatory certification program for building code officials, which includes code-specific courses.

New York City has stringent licensing requirements for contractors of all types: general construction, mechanical, electrical, plumbing and roofing.
The main limitations are lack of continuing education for code officials, and no statewide licensing procedure for contractors. The requirements to obtain and keep a license are left to local jurisdictions, and even though NYC requirements are stringent, they don't apply for the entire state.
Conclusion
Stormproof construction improves safety for residents, while reducing the total ownership cost of a building over its lifetime. The NIBS has concluded that every dollar spent upfront in storm mitigation is saved many times in the form of damage prevention. This is especially true for the states in the East Coast and Gulf of Mexico, which are exposed to violent weather during the hurricane season.