If you have started to feel that you are losing control over your business, it's important to take a step back and try to analyze what is going wrong. Mounting debts, stacks of bills piling, and the idea of bankruptcy can be overwhelming.
The first thing to do is understand all little aspects that together can help you get a grip on your business finances. Remember, knowledge is power and ignorance is bliss. So start by preparing a list of all your expenses so you know where your money is going. Lay down a step-by-step plan on how you will overcome this crisis. You might even realize that there is a load of unwanted expenses that you can cut off and how that saved money can be used to pay off debts or reinvest in your business.
A well-thought plan can clear the path for you and help you focus better on what needs to be done. We have laid down simple steps to help you make a plan to get things under your control.
Go Through Your Financial Statements
This should be done monthly or as often as possible. Keep a fixed date every month to sit with your finance team and go through the balance sheet, income statement, and budget. This will relieve you from added stress that you will face at the end of the year and have your yearly taxes due. You will be more prepared and make fewer mistakes.
Compare Monthly Statements
While preparing and looking at the current reports, compare it with the other months too. You will find out any recurring expenses and if they bring any value to you or not. You can then plan which areas the investment should be planned for as per the ones that are working for you, thereby eliminating unwanted expenses. You can also compare quarterly reports to find the smartest way of saving costs and investing in opportunities that promote growth.
Get Professional Help
If you are managing your business alone, taking care of finances can be overwhelming. It is much more than just numbers. To get the best of your finances, hire financial controller services that can help you consistently stay up-to-date on your business finances and give you expert advice on how to manage it even better. They can review your business finances as regularly as needed. Cash flow challenges can arise even every week and quick fixes can be done if they are found in the initial stage. Such experts treat your business uniquely as they know how every business has different costs and revenues.
Use Simpler yet Effective Softwares
There is much financial analysis software available that can help you to get a grip of your finances and have a clear tas list on what needs to be completed when. Getting software and spending some time studying it to use it to your best need is important for every business owner. Though it can be time-consuming and difficult at first, slowly with continual practice it will become faster and efficient with the use of the right software.
Be Prepared to Face Last-Minute Challenges
One can never be fully prepared if chaos strikes. Especially in the business world, where the market fluctuations are sudden and unpredictable. Being prepared and setting aside some funds for an emergency will give you the power to face these challenges a bit better. You will be able to focus more on what needs to be done to take corrective measures than stress about how to overcome the financial issues you have at the moment.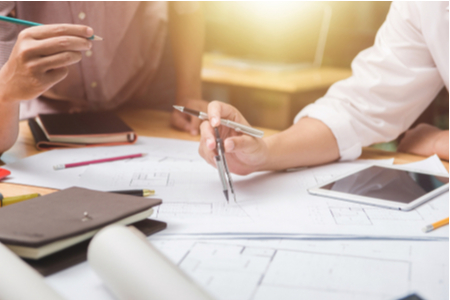 Let The Experts Guide You To Keep You Stress-Free
We cannot emphasize enough on this enough. Cutting down costs to do all the work yourself is not a good idea. It will overwhelm you and also take a toll on your health. Experts can guide you with the exact steps you need to take to keep a good grip on all your business finance. Finance is the heart of your business. When kept in order, they can not only get you on a profitable road but also opens the doors for growth.
There are no shortcuts when it comes to a good business. It involves constant reviewing of business activities, checking cash flows, and doing in-depth analysis to see what does and doesn't work for you. However, if you follow certain guidelines and keep your finances in order, then with hard work and persistence you will see fruitful results.