The US Energy Information Administration publishes the Electric Power Monthly report, which provides valuable insight on how US kilowatt-hour prices are behaving over time. The EIA provides average electricity prices per state and market segment, comparing them with those from 12 months ago. The report also provides average electricity prices for the entire US, and broken down by region.
According to the US EIA, electricity prices were up by 4.7% in 2021, which is the highest annual increase since 2008. Kilowatt-hours prices can be expected to continue rising in the short term, and the EIA is forecasting a 3.9% increase for 2022. However, this also means that energy efficiency and renewable generation projects become more valuable. When electricity becomes more expensive, the cost avoided with efficient consumption also increases.
---
Get a professional energy audit and lower your building's power and gas bills.
---
Which States Have the Most Expensive Electricity?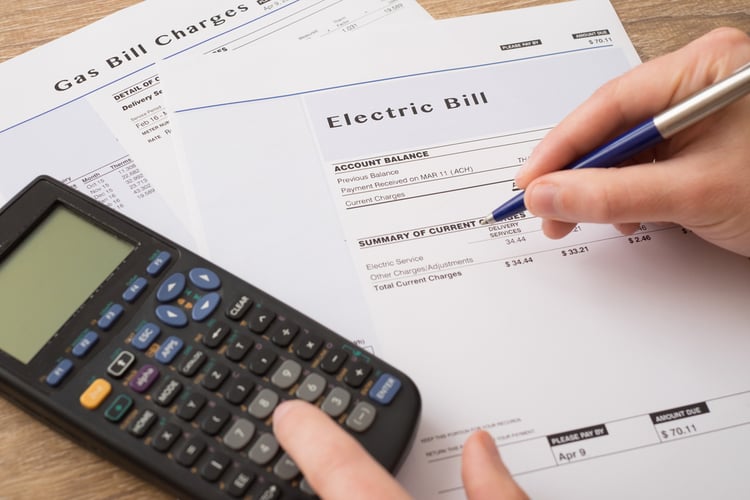 As of December 2021, there were seven states with average kWh prices above 20 cents/kWh in the residential sector: Connecticut, Massachusetts, New Hampshire, Rhode Island, California, Alaska and Hawaii. The commercial sector has lower prices on average, and only Hawaii was above 20 cents/kWh by the end of 2021.
The state with the highest electricity prices is Hawaii: 35.57 cents/kWh in the residential sector, and 34.45 cents/kWh in the commercial sector. Generally, electricity prices are higher in islands, since they depend on fuel imports.
The mainland state with the highest residential electricity price is Rhode Island (25.11 cents/kWh), and the highest commercial price is found in California (18.44 cents/kWh).
When comparing US regions, the highest kWh prices are found in New England: 22.04 cents/kW for residential consumers, and 17.03 cents/kWh for commercial consumers. This region includes Connecticut, Maine, Massachusetts, New Hampshire, Rhode Island and Vermont.
Of these six states, only Maine and Vermont have residential electricity prices below 20 cents/kWh.
New England gets around 40% of its power from natural gas, which is mostly imported via pipelines. This is a key reason why local kWh prices are so high.
New York state has an average residential price of 19.50 cents/kWh and an average commercial price of 15.40 cents/kWh, but these are statewide values. When considering only NYC, electricity prices above 20 cents/kWh are common for homes and businesses, and peak rates charged to users with time-of-use tariffs exceed 30 cents/kWh.
Natural gas, the main electricity source for many states, is becoming much more expensive. The price of natural gas delivered to power plants rose from $2.32 to $4.98 per million BTU in 2021, which represents an increase of over 110%. The February 2021 winter storm contributed to the increase in gas prices, since it disrupted supplies for Texas, a key producer. The ongoing conflict between Ukraine and Russia can be expected to drive gas prices even higher in 2022.
How High kWh Prices Improve the ROI of Energy Efficiency and Renewables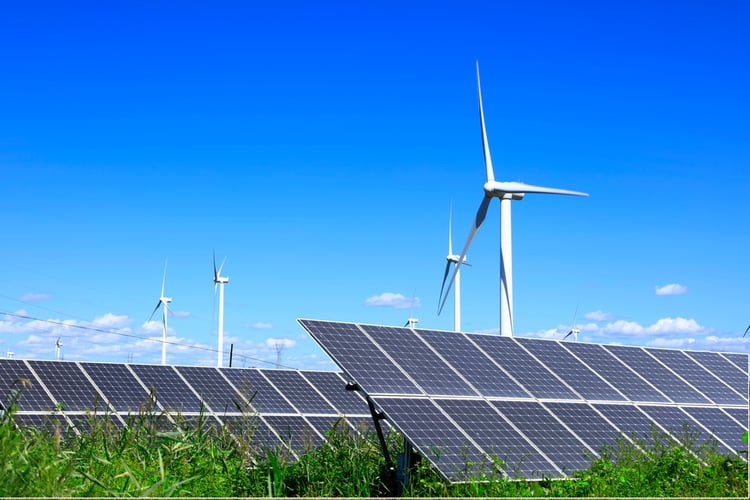 Energy efficiency measures and renewable generation systems can both reduce your power bills, but this is accomplished in two different ways. Energy efficiency reduces your consumption directly, while renewable generation covers part of your consumption, but the end result is the same: the power meter measures less kilowatt-hours per month. An electricity price increase leads directly to higher power bills, but the costs avoided with energy efficiency and renewable sources also increase.
Solar panels are the most common renewable energy option for homes and businesses, since they can be used on almost any roof with unshaded areas. Wind turbines, small hydro turbines and biomass are also used by many buildings; however, these technologies are more demanding than solar panels in terms of site conditions. If you're considering renewable energy for your building, NY Engineers can analyze your electricity needs and design a rooftop solar PV system with optimal generation capacity.
There are many types of energy efficiency measures available for buildings, and their costs and ROI can vary widely. Generally, you can expect the quickest payback periods with LED lighting and automatic controls, which can achieve high savings relative to their upfront cost. Energy upgrades that focus on HVAC and hot water tend to have an intermediate payback period, while deep energy retrofits offer long-term savings at a high price. However, there are cases where a complete upgrade of a building and its systems can cut energy bills by 50% or more.
The business case for building energy upgrades improves when you can qualify for financial incentives and low-interest financing. Depending on the type and project and the programs available with your state, incentives may cover a significant portion of your upfront costs, or even the entire project. Expenses that are not covered with incentives can then be distributed over time with C-PACE loans or other low-interest financing options.