It's always important to create synergy and camaraderie in all types of workplaces. However, if there's one place where it's very important, it has to be in construction sites and in industries related to heavy-duty work. In the construction industry, a united team and a positive work environment is the difference between high-quality and fast results.
Creating a positive working environment at construction sites is not only a must to improve productivity. It's also a must to ensure that each worker maintains a safe and easy-going attitude at work. Here are a few ways to ensure that your team is working in the most positive conditions possible.
Hold Team Building Activities
Team building activities are essential for any industry. As the name suggests, this helps build connections between your workers. You should consider holding team building activities regularly so that they have the time to relax and unwind as well. It also helps your workers get to know each other better.
Team building activities don't always have to be something extravagant. It can be something as simple as going out for drinks to play pool. Any activity that lets your workers bond with each other is going to be an effective means to create a positive working environment at your site. It's one of the best investments you can make for your team.
Listen To Them
Great companies are those that are able to listen to their employees. This is quite evident in some construction companies in Florida and its major cities. The professionals behind United Mechanical in Fort Myers, Fl say that those in the construction industry often show concern for their safety and benefits. If an employee is hoping to discuss something with you, it might be because they are looking to raise a safety or wage concern.
Employees really appreciate it when those above them listen to the concerns they raise. On your end, it would be good to listen to these concerns as since their experiencing things first hand, you might've been unable to notice what they are having issues with.
The more you become open with discussing things with them, the better working environment, there will be for you and the rest of the team.
Check In On Them Every Once In A While
As the employer, you act not just as the person who gave them their jobs, you are also the person that serves as their leader. One way to persistently raise your team's morale is by being active with regard to on-site visits. Workers don't take it too kindly when their boss is barely around to see the progress of the construction site.
On your part as the site supervisor, it would also be wise to check in on the construction area every once in a while. Just in case there are changes that need to be done, it's best that you are there to talk them through all of it. It creates a positive working environment for workers if their boss is actively being there for them.
Assure Their Safety
In the construction industry, workplace safety is more important than in most industries. Loose wires, uneven flooring, and slippery surfaces could be a matter of life and death inside a construction site. If you want your workers to keep a positive attitude, it's a must that you guarantee their safety at all times. To begin with, it's worth letting your workers know their benefits. In the case of an accident, they would know just how properly ensured they are.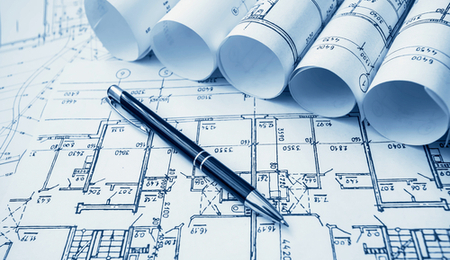 It's best to let them know these things so that they can work worry-free. You should also invest in equipment and materials that help protect them from accidents as well.
Incentivize Good Work
The salary is just the start of what you can provide for your workers. Other than the benefits, you should also consider incentivizing good work inside the workplace. This promotes healthy competition among your workers and it also lets them know that their efforts are being noticed.
Simple awards, like being an employee of the month, does well in boosting employee morale. In the construction industry, you can also reward other things such as the safer who practices the most safety measures inside the workplace. It's okay spoiling your workers every once in a while.
Who wouldn't be energized and productive when working in a positive working environment? In the construction industry, such positivity is a must to ensure productivity and safety. It may seem like a trivial matter at a glance but it's been proven again and again that workers who are motivated and happy work better.