Construction activity during a special event can cause a severe disruption of traffic. To prevent this, the NYC Department of Transportation issues construction embargoes during special occasions and other events. The Holiday Construction Embargo is one of the longest, and it is issued annually. In 2019, the embargo will last from November 15 until January 2.
Only critical tasks and emergency work are allowed during the embargo, and a special permit is required to proceed with these activities. Getting familiarized with all the details is recommended for construction managers, so they can plan their projects accordingly and avoid penalties.
The Holiday Construction Embargo starts exactly on Friday, November 15, 2019, at 6:00 AM, extending through the entire holiday season until Thursday, January 2, 2020, at 11:59 PM. Construction activity is restricted significantly in the areas covered, and enforcement is very strict.
---
Do you need help managing your project during the Holiday Construction Embargo?
---
How Does the Holiday Construction Embargo Work?
A construction embargo suspends all active permits for projects in the affected area. In addition, new construction permits are not issued while the embargo is in effect. The NYC DOT will only accept permit requests if they are critical and for a specific project.
Only emergency work is allowed, and it requires an emergency authorization number from the NYC DOT.
An embargo also restricts utility cover openings, unless the NYC DOT has issued an authorization number.
Existing work permits are suspended during the embargo, unless they have the HE permit stipulation "410".
Permits that are issued within the 90 days before the Holiday Embargo come with a warning. If there are plans to conduct emergency work during the embargo, it must be clearly described when the permit is requested.
When ongoing projects are affected by the Holiday Construction Embargo, their surrounding areas must be clear by November 15 at 6:00AM. Project owners and contractors must also ensure that all roads and sidewalks are in a safe condition for vehicles, bicycles and pedestrians.
Utility covers can be opened between 12:01AM and 5:59AM without requesting a DOT authorization number. However, an emergency number is mandatory to open utility covers at any other time. The requirements are provided in section 2-07 of the NYC DOT Highway Rules.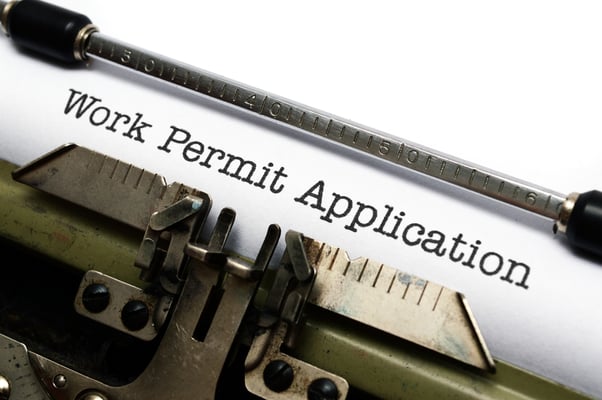 Online permit applications for work during the Holiday Construction Embargo are accepted until Thursday, October 31, 2019. Starting from November 1, permit applications can no longer be submitted online, and they are only accepted in person. For areas that are not covered by the Holiday Construction Embargo, permit applications continue normally during the holiday season.
All permit applications for the Holiday Embargo have a review fee of $135. The fee must be paid within 5 days after starting the application, or the permit is automatically denied. Consider that the fee is only for review, and it does not guarantee that the permit will be issued. However, the fee is not charged for projects that already have a permit with the HE stipulation "410".
Conclusion
If you have an ongoing construction project that will be affected by the Holiday Embargo, permits for any critical activities should be processed in advance. This way, you can minimize project delays and disruption. Any activity that requires a utility cover opening should be scheduled for the hours in which permits are not required. This saves paperwork, as well as the $135 permit application fee.
To keep your project on track, professional construction administration services are recommended. When you plan in advance for embargoes and other events that disrupt construction projects, their effect is minimized.