Owning a building is expensive in New York City, involving a significant upfront investment, followed by ongoing operation and maintenance costs. However, smart decisions during the design process can help you reduce all these expenses. When the concept of Building Information Modeling (BIM) is applied to mechanical, electrical and plumbing (MEP) installations, you can obtain a truly smart building design.
BIM is a modern engineering design approach, which goes beyond the use of conventional construction plans to represent and specify a project. Instead, BIM uses 3-dimensional building models with detailed information about system components, effectively creating a virtual reality version of the building before actual construction. BIM can be applied to all technical disciplines, including not only MEP systems but also architectural and structural aspects.
Given the complexity of BIM and the large amounts of data involved, it requires specialized software. One of the best-known BIM design packages is Revit by Autodesk, and it includes a specialized version for mechanical, electrical and plumbing engineering - Revit MEP.
BIM Makes the MEP Engineering Design Process Faster
Specifying the layout of multiple building systems requires a high degree of coordination among engineering design teams. One of the key challenges is avoiding overlapping locations for equipment belonging to different building systems:
This can be very difficult to visualize with conventional 2D construction plans. Equipment location conflicts often make it to the construction phase, resulting in change orders.

On the other hand, when all design engineers are working on a virtual reality model of the building, location conflicts are detected immediately by the software. If two building systems have overlapping components, the corresponding design teams are notified at once.
The use of BIM speeds up the design process significantly, reducing repetition and the amount of time required for design review. In addition, BIM software is typically capable of calculating material lists by itself, saving valuable man-hours. This way, engineers can focus on designing the best solution without dedicating time to tedious and repetitive tasks.
Consider that projects in NYC also involve an approval process with the Department of Buildings, which can be time-consuming. BIM software also speeds up project approval, thanks to its capacity to detect design errors immediately.
BIM Reduces Change Orders During the Construction Process
Change orders are one of the main causes of project cost increases, and they can also lead to missed deadlines, delaying building commissioning. The use of BIM for MEP engineering helps detect the need for change orders during the design phase, when modifications are carried out on a virtual model and not a physical construction. Editing a building model is faster and considerably cheaper than dismounting and reassembling actual installations; design edition only costs engineering time, while project modifications have material and labor costs.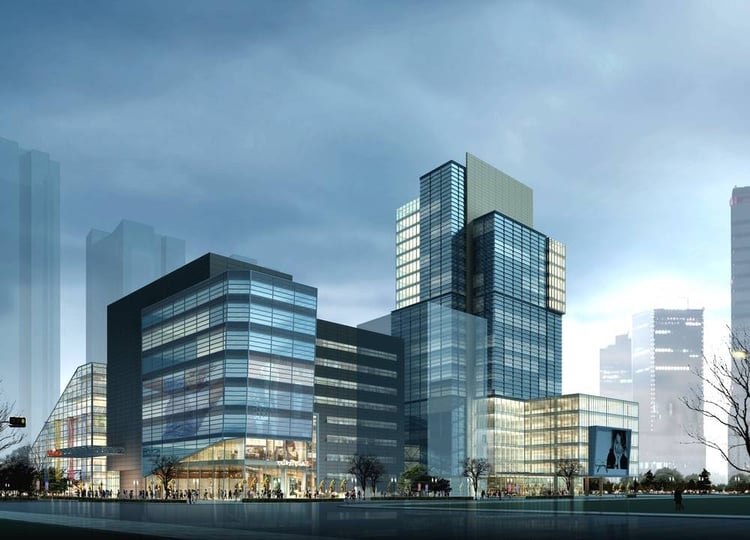 Change orders cause unforeseen expenses for one or more of the parties involved in a construction project. Depending on how the contract is structured, the extra cost can affect the owner, the contractor, or both.
BIM is a powerful project tracking tool during the construction process, helping supervision engineers keep the project within budget and on time. Since BIM software can simulate the scheduled construction process along with cash flow, finding discrepancies is simple.
---
Looking for High-Level MEP Design for Your Construction Project?
---
BIM Simplifies Maintenance and Reduces its Costs
The use of BIM does not end with project commissioning. A virtual reality building model is extremely useful when managing the property and scheduling maintenance operations. In particular, it enables a preventive maintenance approach instead of a reactive approach - fixing problems before they occur is far simpler than fixing the damage when building system components break down.
Since BIM includes data on MEP components, it can be updated with routine inspections or with building system modifications. A virtual building model can be used to track the condition of key components and schedule their replacements well in advance.
Even if a building was not originally designed with BIM software, the tool is applicable for existing properties. Engineering work is required to inspect the current property condition and create a corresponding virtual model, but once this stage is completed the building becomes much simpler to manage.
Conclusion
Advanced MEP engineering with tools such as BIM software can be considered an investment, since it helps achieve a long-term reduction of building ownership costs. A high quality design simplifies construction, operation and maintenance.