Visualizing an entire project can be difficult, especially if you are planning your first development project and are not familiarized with construction practices yet. The rise of virtual building design has made this simpler, allowing simulations of how a fully constructed building will look like, on the inside and from the outside.
Virtual building design consists of the digital representation of physical, mechanical and functional aspects of a building once it is completed. Virtual design has evolved to a point where multiple designs can be integrated into a single 3D model, which can also simulate construction, operation and maintenance. This concept is called Building Information Modeling, or BIM, and it gives developers and contractors a better understanding of concepts compared with conventional 2D drawings.
---
Design and manage your building project with the latest engineering technologies.
---
Revit 3D Modelling
BIM relies on software like Revit to design and model buildings and their components in 3D. Revit allows for entire buildings or parts of buildings to be modeled and worked on, which is very useful for all parties involved in construction projects. Using Revit modeling as part of the BIM process eases the creation of 3D renders, 3D perspectives, detailed drawings and walkthroughs. All these features were not available in traditional 2D CAD software.
A key benefit of Revit modeling is that it helps coordinate all participants involved in construction projects, such as interior designers, architects, structural engineers and MEP engineers. This collaboration leads to accurate designs, clash-free models and less time spent on rework, which results in significant cost savings.
Another benefit of using Revit is that any change applied to any view or plan is automatically applied throughout the model. For example, if the position or location of a wall is altered, then all adjacent features change according to the new location - walls, floors, roofs, windows and doors. Any annotation or dimension values are amended as well.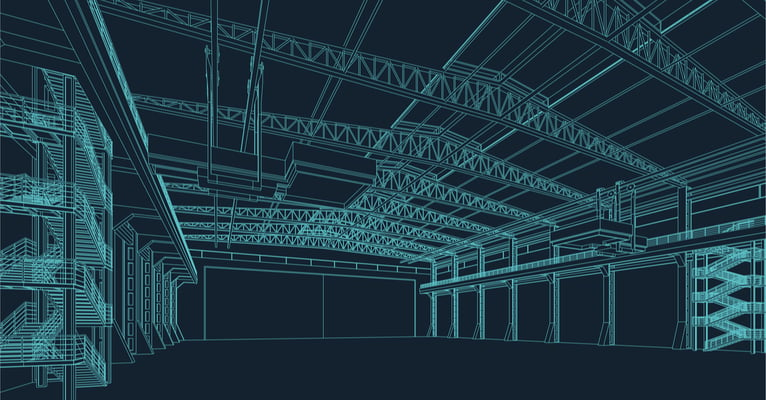 Revit family editor is a tool used to model architectural objects like doors, windows, furniture, walls, appliances, etc. Revit families are the building blocks of any modelling project. All elements in Revit are part of a family and a hierarchy, which follows a specific order:
Category
Family
Type
Instance
Revit families are understood as groups of variables with certain values, which can be clearly identified and modified to create new families or family types. These elements facilitate the creation of detailed 3D models. These not only serve as a visual representation of building components, since they also provide valuable information for scheduling, material takeoff and product orders.
Building Information Modeling technologies have helped in facilitating the integration of structural, architectural and MEP disciplines, resulting in the development of detailed and accurate building designs with minimum risks, clases and costs. Creating Revit 3D models within a BIM environment ensures high level of accuracy and product quality due to the collaboration between project stakeholders, since there is a single central data source that provides updated and accurate information.
Virtual Building Design and Revit 3D BIM Modeling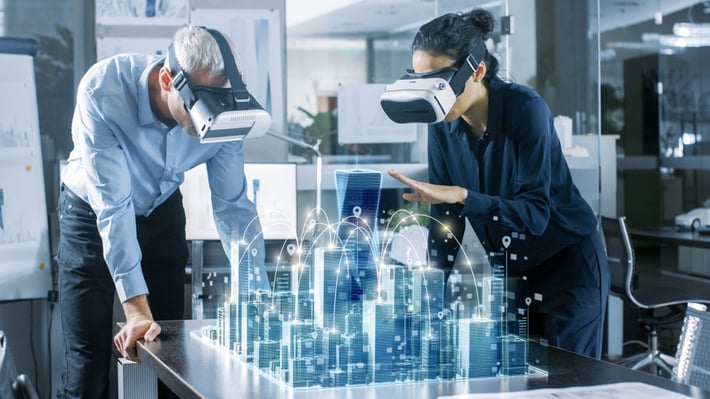 Virtual building design has evolved to Virtual Design and Construction (VDC), which is a collaborative process. The project design can be updated at any moment, and the new information is automatically shared among all the parties involved. This allows for easier viewing and communication at any stage of the project. Revit provides many features that ease the 3D modeling process:
Clash Avoidance Tools

: These tools are very user-friendly and they reduce the amount of rework on site, since component location conflicts are fixed during the design phase.

Embedded Design Data

: Information can be detailed in components, and this enables them to interact with other elements. For example, the velocity, diameter and pressure drop can be checked in a duct run.

Reduction of Information Requests

: All information is updated automatically, and users receive an alert that notifies them about any changes.

Automatic Updates

: All changes are automatically updated in all views.

As-built Modelling

: Revit can turn scanned point cloud formats into 3D models, which is very useful for renovations and retrofits in existing buildings.

Energy Analysis

: Models can use 3D modelling, "6D energy analysis" and "7D facility management".
Multiple Views: Revit provides 3D and perspective views of levels, sections, and entire models, which can be navigated by users with special commands.

Multi Monitor Support

: Spaces can be improved and optimized by organizing views in tabbed documents. These views can be docked, tiled and displayed on multiple monitors.

Ease of Modification and Coordination

: Component dimensions, specifications and elevations can be easily edited.
Revit is a powerful design tool that also has applications in construction administration, building renovations, operation and maintenance. A building that is designed and managed with a virtual model has lower ownership costs throughout its service life.