E-commerce grew at a record pace in 2020, in great part as a result of COVID-19 lockdowns. Retailers were forced to close stores around the world, and growing their online sales was a viable strategy during the pandemic. Established retailers expanded their online platforms, and newcomers developed their own e-stores.
Customer behavior also changed in a short time, and same-day delivery was no longer a luxury, but the norm for many product categories. The demand for fast order picking and quick delivery has created an opportunity for micro-fulfillment centers or MFCs:
Storage space and order fulfillment times are reduced, by using picking robots and other automated systems instead of human workers and forklifts.
MFCs can be deployed in urban locations, closer to customers, since they are much more compact than traditional distribution centers.
However, while retailers are expanding their e-commerce platforms and becoming more efficient with MFCs, they are also dealing with disruption on the supply side. COVID-19 has disrupted supply chains around the world, and incidents like the Suez Canal blockage and flash floods in Europe and Asia have caused further delays. In major West Coast ports like Los Angeles and Long Beach, having a backlog of several dozen container ships is now common.
---
Planning an urban e-commerce fulfillment center? Get a professional MEP design.
---
To compensate for late deliveries at their distribution centers, retailers must make sure they get products to customers as quickly as possible, and micro-fulfillment centers can help them accomplish this. While customers may be forced to wait for products that are not currently on stock, they can rest assured that locally available products will arrive quickly.
Shortening the Last Mile with Micro-Fulfillment Centers in Urban Locations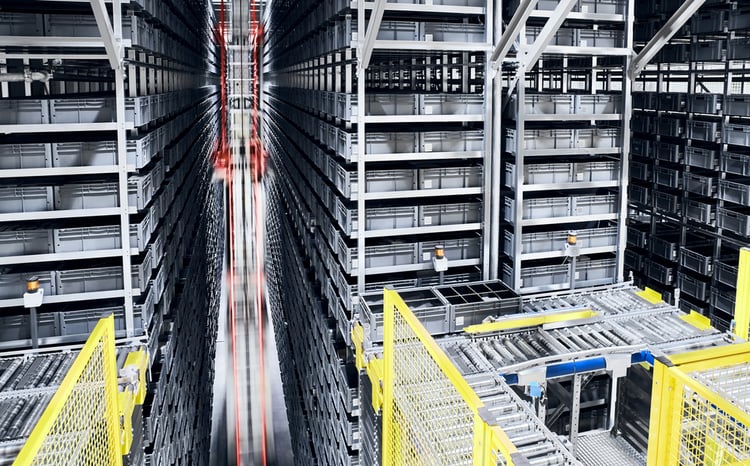 Shipping costs from Asia have reached record levels in 2021, and the median cost per container is above $20,000 (as of October 2021). This means retailers are not only dealing with late deliveries, but also unexpected costs. However, they can rely on micro-fulfillment centers to keep local supply chain costs low. Results can vary depending on the industry, but the following savings and efficiency gains are typical with MFCs:
A 40% to 80% reduction in order picking costs.
Using storage space four times more efficiently, saving on real estate.
Processing orders 6-10 times faster.
In large cities like New York, retailers can repurpose existing buildings to deploy MFCs more easily. The demand for commercial real estate shifted as a result of the pandemic: many offices and stores are vacant, while there is increased demand for warehouses and data centers. Department stores in particular have a layout that can be repurposed for urban fulfillment centers with relative ease.
Many retailers purchase their products at lower prices overseas, but this benefit has been minimized due to the high shipping costs in 2021. Focusing on domestic supply chains is a viable strategy, and there are more opportunities to use MFC technology. On the other hand, local fulfillment capacity is of little use when waiting for delayed containers.
Shortening delivery times is critical during the holiday season. If a key shipment is delayed until the following year, customer demand will be back to normal, and retailers may be forced to sell at a loss.
Offering Fulfillment Center Services for Smaller Retailers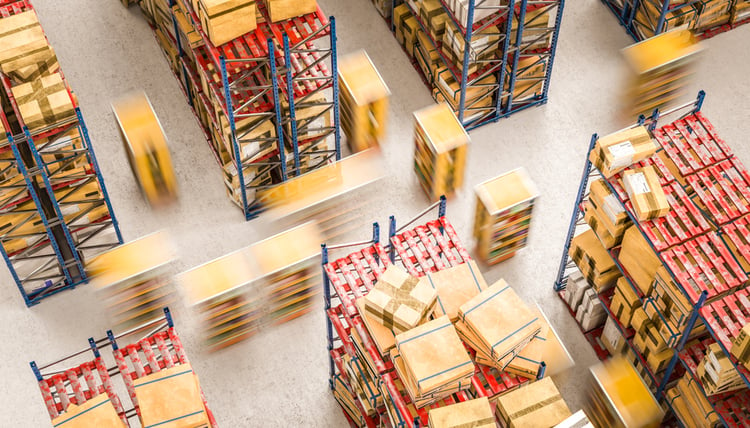 An MFC makes e-commerce more efficient, but not all retailers can assume their upfront cost. Although the payback period can be less than three years, you can expect to invest $3 to $5 million dollars on a 10,000-sf micro-fulfillment center.
Global supply chain disruptions may reduce the volume of products moving through existing fulfillment centers, but this also creates a business opportunity for their owners. Their unused capacity can be offered as a service to smaller retailers, who might lack the funds to deploy automated fulfillment centers on their own. Instead, they can rent part of the capacity of an existing MFC.
There are many warehouse automation technologies with a modular design, which allows their capacity to be divided more easily among several retailers. This approach can make local supply chains more agile, helping compensate for the disruptions affecting shipments at the global level.