As part of the measures to slow down coronavirus infections, many state governments are only allowing essential construction projects. These include public infrastructure, healthcare facilities and affordable housing. Workers from many trades collaborate in construction sites, often in small spaces where distancing is not possible. This increases the risk of spreading coronavirus, and authorities have decided that only critical works can proceed. For example, high-end projects like luxury condominiums and corporate offices are currently paused in New York.
Pre-construction activities like design and planning can continue during the coronavirus outbreak, thanks to remote collaboration technologies. However, developers will be hard-pressed to get their projects on track after the outbreak. Using prefabrication can be a viable strategy, since most of the work is completed offsite and more efficiently. Prefabrication also reduces the number of workers at construction sites, helping prevent a second wave of infections.
---
Prefabrication can simplify your construction projects.
---
The benefits of prefabrication were demonstrated in Wuhan, China, where the method was used to complete two field hospitals in less than two weeks. The same approach can be used to boost the capacity of the US healthcare system, especially in states with a large number of coronavirus cases.
How Prefabrication Benefits Projects in the Planning Stage
If you were planning a construction project that has not been designed yet, consider a modular building with prefabricated components.
Traditional construction methods may be limited immediately after the outbreak, since many workers must interact at project sites.
Governments will lift social distancing measures gradually as the outbreak is controlled. However, large crowds of people may not be allowed for a long time.
In the construction industry, this may slow down large projects that require many workers on site simultaneously.
Prefabrication takes a large part of construction work to a controlled factory environment. This is beneficial not only for project quality, but also for the health of workers. Modular components are then sent to project sites, to be assembled into buildings. This requires less personnel at the project, and they are also present for a shorter time.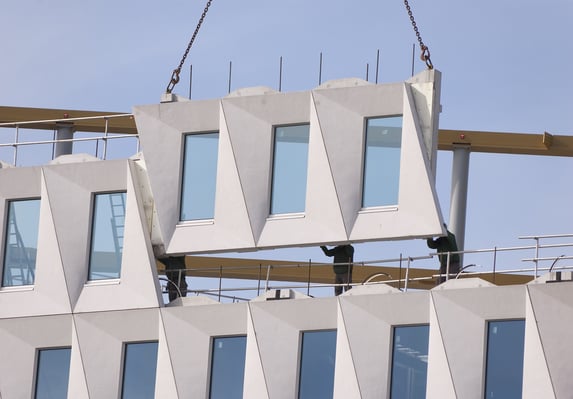 With prefabrication, general contractors can also start planning the production of building modules in advance. When construction activity returns to normal, it will be possible to fabricate and assemble the modules in a relatively short time. Compensating for the lost time will be a top priority in the construction industry, especially in projects with tenant spaces. A quicker project completion means that lease contracts get signed earlier, and building owners can start receiving rent payments.
Companies in all business sectors will focus on greater control over working conditions, and preventing crowds. Prefabrication can help achieve this in the construction industry.
Importance of a Professional Design when Using Prefabrication
Prefabrication makes the construction process much faster, but it also requires a different approach during the design stage. Consider that MEP systems are normally designed separately, making sure there are no clashes and specification conflicts. This is different in modular buildings, since many MEP components are embedded in prefabricated modules.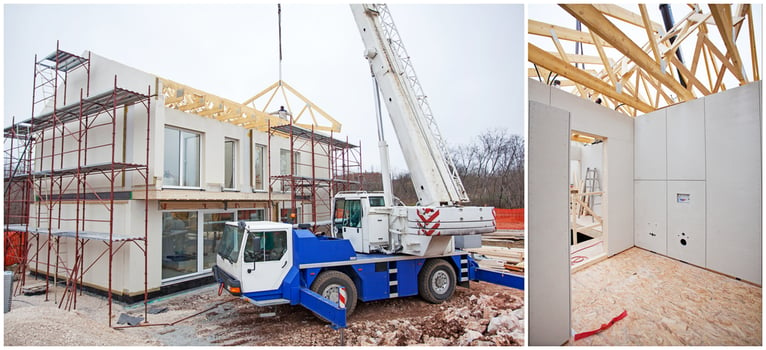 When using prefabrication, the margin of error is tighter during the design and specification stage. If any design errors reach the factory floor undetected, complete modules may be fabricated incorrectly. On the other hand, modifying individual MEP components is simpler when traditional construction methods are used.
Clash detection and resolution is important in all construction projects, since it helps avoid change orders and unplanned expenses. However, preventing clashes is especially important when prefabrication is used, since entire modules may be affected. The issue is compounded if a design error affects a module that is used many times in the building.
The best recommendation to avoid design errors in any construction project is working with a qualified engineering firm who is experienced with local building codes. This ensures a quick approval with the local building department, while avoiding unpleasant surprises during the construction stage.