On Sunday, March 15, 2020, the US Federal Reserve reduced the federal funds target rate to 0% - 0.25%, to cushion the economic impact of coronavirus (COVID-19). This measure was last used to incentive the US economy during the 2008-2009 financial crisis. An economic impact from the coronavirus pandemic is now inevitable, but developers can use low interest rates to their benefit.
The federal funds rate is used when banks and credit unions lend funds to each other. Contrary to popular belief, this does not mean that 0% business loans and mortgages are available. Banks have operating costs to cover, and lending at 0% would make them lose money. However, interest rates in general can be expected to drop, and this brings two benefits for real estate developers:
They can borrow money for their building projects at a lower cost.
Lower mortgage rates also become available, which incentives home purchasing. According to MarketWatch, mortgage rates have reached a 50-year low.
Construction will be disrupted during the coronavirus outbreak, but previous requirements up to project approval can be completed with remote collaboration.
---
Get your next construction project designed and approved remotely.
---
The 0% federal rate offers a unique opportunity to develop projects with a lower ownership cost during their service life. By implementing energy efficiency, water conservation and on-site renewable generation, developers can reduce building operating costs as well.
Owners of existing buildings can also take advantage of low interest rates for upgrades and renovations. In particular, property owners in New York City can use energy efficiency measures to improve their building energy grades, which must be publicly disclosed by law.
Starting Pre-Construction During the Coronavirus Outbreak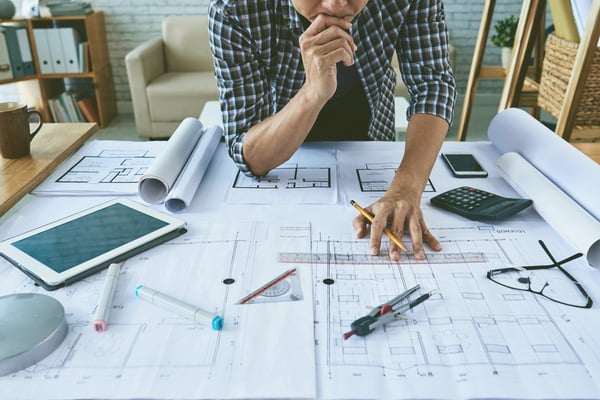 Thanks to modern design software and team collaboration tools, buildings can now be designed without physical meetings. Developers can have virtual meetings with architects and engineers, and the design team in charge of each building system can also collaborate remotely. Virtual meetings can also be held with banks and law firms, to negotiate project financing and to meet legal requirements. If the local building department accepts electronic submissions, all stages from preliminary design to project approval can be completed without meeting.
Developers can start projects even during the coronavirus outbreak, ensuring that all construction requirements are ready after the emergency. Thanks to the 0% federal funds rate, attractive financing terms can be obtained from banks. The prime rate, which is offered by banks to their best customers, is strongly influenced by the federal rate:
As mentioned above, the federal funds target rate is currently set at 0% - 0.25%.
The prime rate is normally 3% above the federal rate, which results in 3% - 3.25%.
Additional benefits such as zero-interest grace periods may be offered by some financial institutions, in addition to the low interest rates.
Homeowners can also benefit from the 0% federal rate, since the rate of a Home Equity Line of Credit (HELOC) will also drop. This type of loan is backed by home value, making it an excellent option for renovation projects. A HELOC can also be used for upgrades that conserve water and energy, or to install solar panels on rooftops. Credit cards rates also drop slightly along with the federal rate, offering additional savings for homeowners who use them.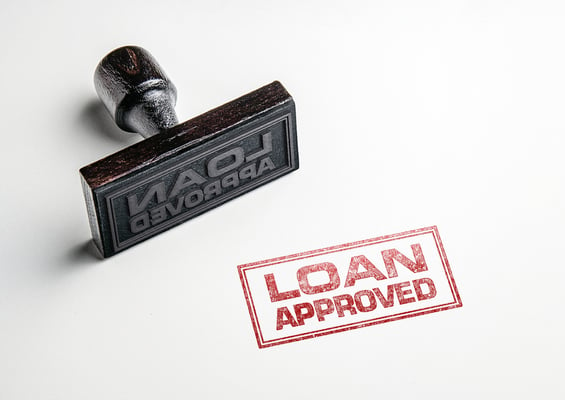 How the 0% Federal Fund Rate Affects Loans
At the start of 2019, the federal funds rate was 2.5%, which results in a prime rate of 5.5%. Now that the federal rate is 0%-0.25%, the prime rate is 3.25%. To visualize how this affects loans for construction and building upgrades, assume a developer is planning a $50 million project. The monthly payments for a 10-year loan are compared below, with the 2019 prime rate and the current prime rate:
Loan terms: $50 million, 10-year term, and monthly payments.
At a 5.5% interest rate, the monthly payment is $542,631.39
At a 3.25% interest rate, the monthly payment is reduced to $488,595.14
In this case, the monthly debt payment is reduced by over $54,000, and the savings in a 10-year period are close to $6.5 million. This is a simplified example, but it demonstrates the concept. Even greater savings are possible if this project includes energy efficiency measures, water-efficient plumbing fixtures, and solar panels to generate electricity on-site. The coronavirus emergency will delay construction projects, but all previous requirements can be completed with remote collaboration.