During emergencies like the ongoing coronavirus outbreak (COVID-19), all construction work must be placed on hold to protect the health of site personnel. Engineering firms must also send their staff home, since even a small office is vulnerable to a contagious disease.
However, activities like project planning and engineering design can continue without meeting in person, thanks to modern information technologies. If the local government allows the electronic submission of project documents, even paperwork and permits can proceed during a health emergency.
---
Modern design software and collaboration tools can keep projects on track during emergencies.
---
Implementing Remote Collaboration During a Health Emergency
To keep projects moving during emergencies like the coronavirus outbreak, two main tools are needed:
Team collaboration software where the project staff can meet virtually, share documents and discuss specific details.
Engineering design software that supports remote collaboration, with features like cloud-based file storage.
For example, Autodesk Revit can host complete building models in a cloud environment, which means they are not bound to a specific workstation. If all members of the design team have the software and a reliable Internet connection, they can work remotely on the building model. These tools are useful even during normal conditions, since design professionals save plenty of time and fuel by reducing their meetings in person.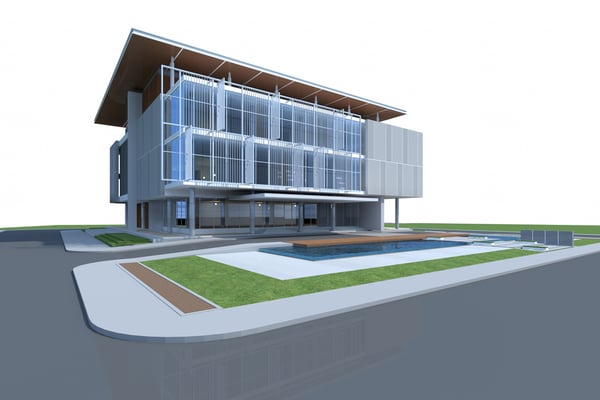 Remote collaboration during the COVID-19 outbreak not only benefits architects and engineers. Contractors can continue working on their bids, and any pending documents for projects on hold. Also, real estate developers can continue working on legal and financial aspects of their projects.
In projects that have not reached the construction stage yet, all previous requirements can continue unphased: planning, design and approval. Once the coronavirus emergency is over, the construction phase can be started quickly.
Combining Remote Collaboration Tools with Design Software
The first CAD software only produced 2D drawings, and files were stored locally in computers. This became a problem when emergencies limited access to the office, since project files could not be retrieved easily. A 2D drawing also provides limited information about three-dimensional projects, and this may cause confusion when other team members review drawings for the first time. These two issues are eliminated with Building Information Modeling (BIM) software, which uses three-dimensional models and cloud storage.
Engineers and architects can access the BIM file through the Internet, and all design changes are reflected on the same building model. This eliminates the confusion of working with different versions.
For example, when HVAC engineers design the air ducts, they become visible for everyone. When electrical engineers specify conduit runs and circuits, they can avoid overlaps with air ducts.
In the case of the coronavirus outbreak, design professionals can continue working on projects without exposing themselves in meetings.
Modern design software is a powerful tool for creating 3D models and technical documents. However, effective team collaboration requires additional functions that are not normally found in design software. Some examples are videoconferencing, screen sharing and storing large files. However, there are various applications that offer these functions.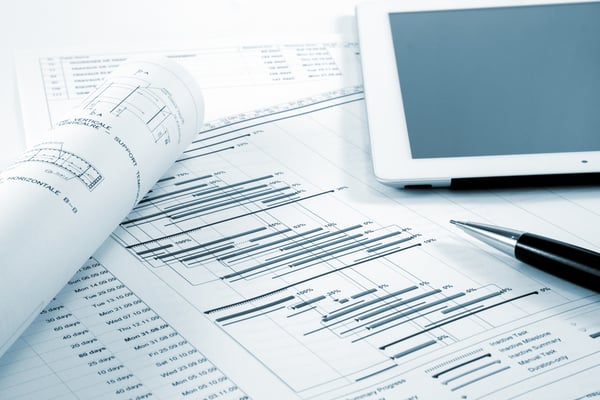 Project approvals and construction permits can also continue remotely, as long as the local building department allows electronic submissions. Keep in mind that building departments require paperwork to be completed by a Registered Design Professional (RDP): a Professional Engineer (PE) or Registered Architect (RA). This applies for both physical documents and electronic submissions. Working with an experienced engineering firm is strongly recommended to get projects approved with little or no changes.
Working remotely during the coronavirus outbreak is the socially responsible choice for engineering firms, contractors and developers. This minimizes exposure to the disease among collaborators, since they can avoid commuting and personal interaction.