Preparing for the hurricane season and other extreme weather can be a technical challenge, even more so during the COVID-19 pandemic. The situation may seem beyond control, but there are several actions that can be taken to protect buildings for tropical storms, while adhering to the prevention measures for coronavirus. Extreme weather means staying indoors for longer, making air quality even more important.
---
Improve your air quality and building resilience.
---
Weather Resilience in Residential Buildings
With the current health emergency, many employees and entrepreneurs are using their homes as temporary offices. Residential spaces must also be reliable shelters for extreme weather. First of all, residential building managers should make sure that properties are compliant with the hurricane specifications in local building codes. Many retrofits are faster and less expensive than what is commonly believed.
Doors and windows can be protected by using adequate plywood, steel, or aluminum panels. In single-family dwellings and other small constructions, garage doors are usually among the most vulnerable elements, so they must be designed to withstand strong winds. Some other activities to include in the checklist are the following:
Trimming down trees in the property
Protecting windows with approved window coverings
Securing any loose outdoor items
Securing all door in the property
Moving cars, bicycles and other vehicles to safe locations
Preparing for the Hurricane Season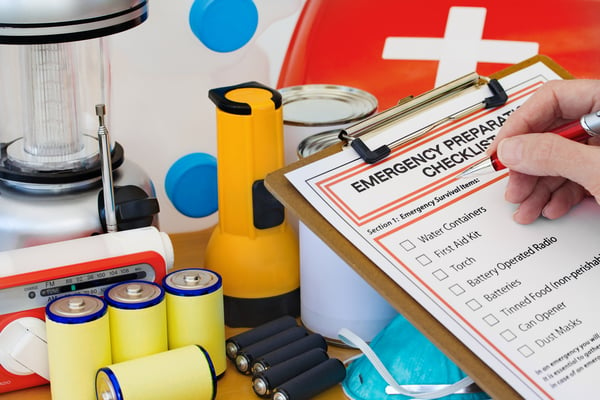 It is important to understand that this year's hurricane planning will be different, because of the need to protect yourself and others from COVID-19. Managers of apartment buildings and residential complexes can consider the following checklist to help residents with preparations:
Personal Requirements: Are essential items available during an emergency? This includes groceries and medicines, and also tools and equipment that may be required to solve any issues that emerge. Consider the following tips:
Schedule enough time to prepare your emergency kits with food, water, and medical supplies. Double-check the content of your emergency kits, especially if you have not done it in the past six months. Make sure you use or replace any food, water, medication and supplies before they expire. Include products to control COVID-19 such as hand sanitizer, soap, disinfectant wipes, face coverings for each person, etc.
Due to the current situation, home delivery is the safest choice for buying disaster supplies. If this option is not available, make sure you protect yourself and others when running essential errands.
Shop responsibly: Only buy what your family needs and don't hoard supplies, especially when dealing with health products and personal protective equipment.
Prescriptions: Take action and purchase prescription medications, over-the-counter drugs, and vitamins before hurricane season.
Try to avoid in-person visits to the drugstore, to protect yourself and others. Consider signing up for mail-order delivery, call in your prescription in advance, and use drive-through windows or curbside pickup.
Some states have emergency prescription refill laws that authorize drugstores to dispense early refills during an emergency declaration. Consult your local health department to learn more about the laws where you live.
If you have pets, prepare an emergency supply of medications. This includes flea, tick, and heartworm prevention medicines.
Paperwork: Important documents and personal data must be kept at hand. Collect and protect any insurance documents and personal ID documents to prepare for an evacuation.
Gather insurance documents, medical records, and personal care plans. Make sure to check for any error and missing or unclear information. Make a list of all your prescription medications and medical supply needs.
Community Support in Residential Buildings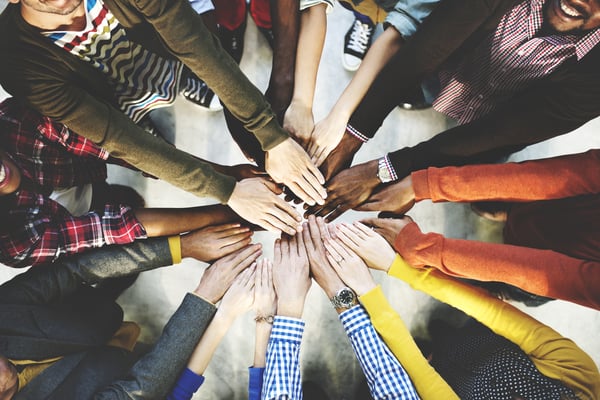 Communities who are regularly involved in each others' lives through volunteerism or other activities are often better prepared for emergencies, individually and collectively. Continue promoting community support during the hurricane season, but make sure to practice social distancing and other health recommendations. Some ways to help are the following:
Support residents who have mobility issues, use public transportation, are recovering at home, or are at higher risk of severe illness. Make sure they have enough supplies and offer help when purchasing them.
Help proofread any important documents such as insurance or care plans.
Provide access to mental health professionals to cope with anxiety and stress. Many people are already suffering due to COVID-19, and the hurricane threat can add stress.
Create an Emergency Action Plan
An emergency action plan will serve as a guide to stay healthy, informed and calm during an emergency. To create this plan, consider the following tips:
Plan where your family and pets will stay in case of requiring evacuation.
Locate the nearest safe place to shelter, and make sure to have several ways to receive weather alerts, such as the National Weather Service cell phone alerts.
Your regular shelter may not be available this year because of the outbreak, so make sure to check your options.
The Centers for Disease Control and Prevention (CDC) offer recommendations to stay safe and healthy in a public disaster shelter. Make sure you read them, but remember the COVID-19 outbreak is an unprecedented situation. Hurricane preparedness and response plans may need to change as the CDC learns more about the virus.