The US Bureau of Labor Statistics published a Consumer Price Index report on January 12, 2022. The report shows an inflation rate of 0.5% for December, down from the 0.8% rate reported in November. The report also shows the unadjusted inflation rate for the 12-month period ending in December 2021, which was 7.0%. This is the highest 12-month inflation rate in the US since June 1982.
---
Cut your building's power and gas bills with an energy retrofit project.
---
Inflation is not equal in all sectors, and the largest price increases were reported for energy (29.3%), new vehicles (11.8%) and used cars and trucks (37.3%). For all other major product categories, inflation rates for 2021 were below 10%. Also, the increase in energy prices was significant, but it varies depending on the specific energy source:
Gasoline (all types) = 49.6%
Fuel oil = 41.0%
Electricity = 6.3%
Utility (piped) gas service = 24.1%
For building owners, the increase in electricity and gas prices can have a major impact on operating costs. However, owners who have invested in energy efficiency measures and renewable generation systems are affected less by these price hikes.
How Are Energy Savings Affected by Inflation?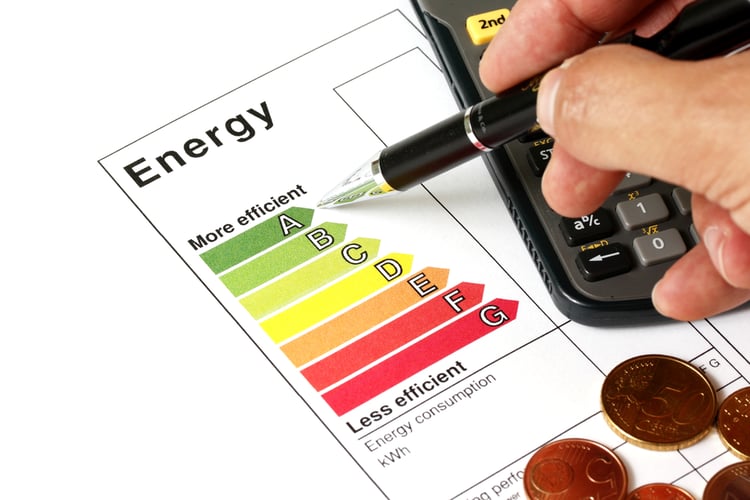 In buildings that get 100% of their energy from utility companies, the full impact of price inflation is reflected in power and gas bills. However, the outlook is much better for owners who reduce their consumption with energy efficiency measures, and those who generate their own power with renewable energy systems.
When utility companies increase their energy prices, the value of each kilowatt-hour and each BTU saved also increases. This means building owners are saving more in cash, even if the amount of energy saved stays the same.
The same applies for electricity generated by solar panels, wind turbines, and other onsite systems. If the local power company increases its tariffs, the value of each kilowatt-hour produced also becomes higher.
The inflation rates for 2021 were above average, but energy prices in general tend to increase each year. When building owners invest in energy efficiency measures or renewable generation systems, their savings also increase. This is very convenient when building owners use loan financing for energy upgrades, since loan payments are constant but energy savings are rising each year.
How Inflation Increases Energy Savings: A Quick Example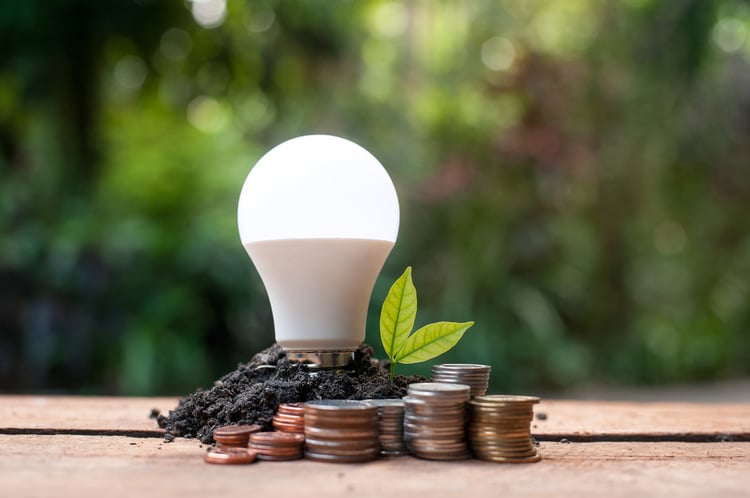 If you want to estimate the savings achieved by energy upgrades, the best recommendation is contacting a qualified engineering firm and getting an energy modeling service for your building. However, we can use a quick and simple example to demonstrate how energy savings increase with inflation. Let's assume a building owner is planning the following upgrades:
An LED lighting upgrade that saves 150,000 kWh per year.
A space heating system upgrade that saves 30,000 therms of natural gas per year.
A solar power system that generates 250,000 kWh per year.
Let's assume this building owner is paying 20 cents/kWh and $1.20/therm at the time when the three projects are carried out. This would result in the following savings:
The LED upgrade saves $30,000 per year.
The space heating upgrade saves $36,000 per year.
The solar panels save $50,000 per year.

In total, the three energy upgrades save $116,000.
However, what would happen if these electricity and gas tariffs increased according to the percentages reported for the US in 2021? The electricity tariff rises to 21.26 cents/kWh with a 6.3% increase, and the gas price rises to $1.49 per therm with a 24.1% increase. If the calculation is repeated with these energy prices, the savings are higher:
The LED upgrade saves $31,890 per year.
The space heating upgrade saves $44,676 per year.
The solar panels save $52,884 per year (assuming a 0.5% productivity loss with respect to the first year, now producing 248,750 kWh)

In total, the three energy upgrades are now saving $129,450.
This is just a simplified example, but it shows how higher energy prices lead to increased savings for building owners with energy efficient equipment and onsite generation. In this case, the owner saves an extra $13,450 in the second year due to inflation alone, with no additional expenses beyond the regular maintenance required by building systems.