Masonry is one of the oldest but also one of the most established building techniques. It can be used to build all types of projects, such as schools, hospitals, office buildings and apartments. Innovations in materials technology, mix designs, and engineering have made masonry construction even stronger and more durable than in older buildings. Masonry remains among the top construction methods today for several reasons.
Main Attributes of Masonry Construction
Aesthetic Variety: Masonry units come in a variety of materials, sizes, colors, textures, and shapes. This gives architects the opportunity to design beautiful and personalized structural elements. Architectural masonry units offer a natural appearance that is striking in urban applications, while blending in rural areas. In both cases, the appearance of masonry complements the surrounding environment.
Sustainability: Masonry walls have a high thermal mass, minimizing temperature swings, and shifting heating and cooling loads to off-peak hours. This results in energy savings, since buildings are capable of reducing their overall heating and cooling costs, while providing a comfortable environment for occupants. Besides an efficient thermal performance, masonry offers acoustic insulation, which contributes to a quiet and comfortable atmosphere.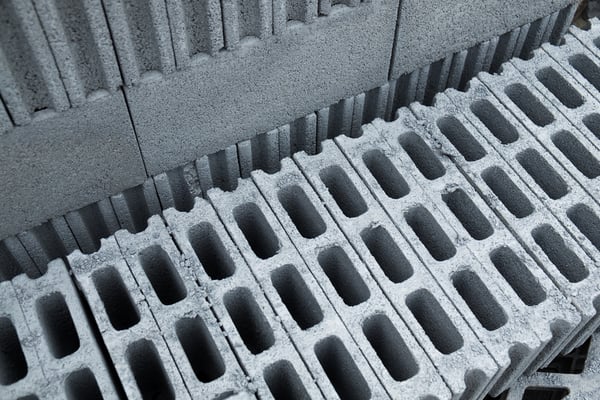 Durability and Safety: Masonry units offer fire resistance, in addition to durability and strength. Masonry systems have demonstrated great resistance against the forces of nature, such as wind gusts and earthquakes. For this reason, masonry is a common building technique used in resilient design. Masonry structures have been tested and improved throughout the years, always searching for improvements that promote structural integrity and occupant safety.
Wide Range of Applications: Masonry can be found in almost all building categories, but is very popular in commercial applications. Masonry units have been used throughout the years to create buildings like churches, government offices, courthouses, schools, universities, hospitals, libraries,etc. Masonry can balance modern engineering with traditional design, offering many possibilities for designers and builders.
Savings on Insurance Costs: Masonry offers superior fire resistance among construction materials, since it cannot burn, melt or bend when exposed to high temperature. Insurance companies reflect this in the premiums for masonry buildings. Fire-resistant materials provide maximum safety for occupants, while protecting important equipment. Fire safety is enhanced when masonry construction is complemented with automatic sprinklers and other fire protection measures.
---
Design a reliable fire protection system for your construction project.
---
Maintenance Costs: Masonry does not shatter, rust, dent, warp or rot. For this reason, masonry buildings have lower maintenance costs. Also, masonry units do not require any repainting or deep cleaning to remain in proper conditions. As mentioned before, masonry has high strength, which makes it suitable for walls that are exposed to frequent contact or possible impact from other objects.
The features of masonry include design flexibility, various textures, structural strength, mold resistance, durability, simple maintenance needs and competitive cost. Thanks to these properties, masonry has been one of the most used construction methods throughout history and in modern times.
Masonry construction can start as soon as required. Literally, a contract can be signed one day, and workers can begin the next day. This speed is not possible with construction materials that must be prepared or fabricated off-site.
Masonry projects can move simultaneously with other construction tasks. The construction speed can also be increased by simply adding more workers, while other methods have bottlenecks in the process.
Masonry projects tend to have few errors because masonry contractors stay at the job site and the basic procedure is very simple. When errors occur, they are typically minor issues that can be fixed easily.
Misconceptions About Masonry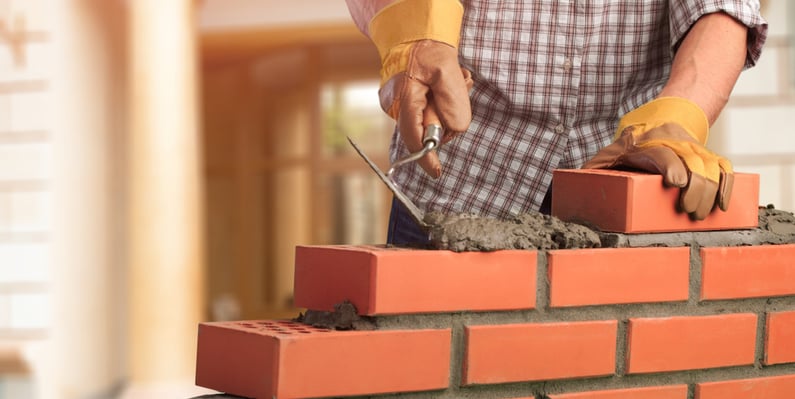 Masonry is a facade material: Masonry is often viewed as a facade or cladding material, incapable of supporting an entire structure, but this is a misconception. Structurally engineered masonry provides great physical strength, while being cost-effective.
Masonry construction is lacking skilled: Another misconception is that masonry contractors and skilled craft workers are in decline, since the construction method is old. Actually, the masonry industry is constantly training workers in apprenticeship schools. Also, current workers are continuously learning new skills and techniques to keep their skillset updated.
Masonry construction is slow: Many people think of masonry construction as a slow process, but using masonry units is a fast in most applications. Blocks, bricks and mortar can be sourced locally in most places, and delivered to projects as soon as they are needed. There is no waiting time for shop drawings and off-site fabrication, especially when using masonry units of standard sizes.