Building owners in NYC are dealing with a unique situation in the aftermath of the COVID-19 pandemic. As a consequence of the lockdowns and work-from-home mandates, their energy consumption and emissions were reduced temporarily. This is reflected in 2020 benchmarking data (reported in 2021): overall consumption was down by 9%, while emissions were down by 7%. In particular, energy consumption decreased by 14% in office buildings and 23% in hotels.
Local Law 97 of 2019 comes into effect in 2024, and buildings with emissions over their limit face a penalty of $268 per metric ton of CO2-equivalent. Building emissions are calculated using benchmarking data (Local Law 84 of 2009), but 2020 and 2021 results can be misleading due to low occupancy.
---
Get a clear picture of your consumption and emissions with a professional energy audit.
---
Some buildings are actively reducing their energy consumption and emissions, but others are simply reporting the result of low occupancy. Unless a building is analyzed by professional energy consultants, there is no way to tell:
What percentage of the emissions drop is the result of energy efficiency?
What percentage is the result of low occupancy?
The contribution of energy efficiency is permanent, but the effect of low occupancy is temporary. Building owners must make sure they can cut emissions below the LL97 limit based on performance alone, since the emissions avoided with low occupancy will appear again under normal operating conditions.
Understanding Building Emission Limits Under Local Law 97 of 2019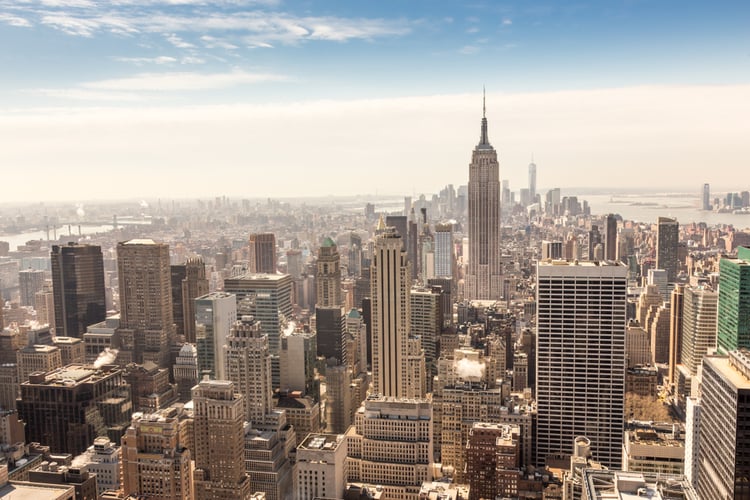 When you want to reduce energy consumption and emissions in a building, the best starting point is a professional energy audit. Consulting engineers can conduct a detailed assessment of your building systems, and estimate energy consumption based on full occupancy and normal operating conditions. Benchmarking data is normally very accurate, but the results for 2020 in particular were skewed by the COVID-19 lockdowns.
Many companies were returning to business as usual in 2021, and this will surely be reflected in the benchmarking data submitted in May 2022. A higher consumption can be expected with more people in the workplace, and this comes with a corresponding increase in emissions. Building owners who were slightly below their limits in 2020 may find that their emissions have climbed back above the limit in 2021.
When dealing with Local Law 97 of 2019, it's important to understand how building emission limits are established:
Each occupancy group has been assigned an emissions limit per square foot.
This value is multiplied by total floor area, and buildings below 25,000 sq.ft. are exempt.
The first set of emission limits applies for 2024-2029, and more stringent limits will be introduced for 2030-2034. Some building owners may be exempt under the first limit but liable under the second, which means they must improve energy performance and cut emissions by 2030.
Higher Building Emissions After Returning to Normal Operation: A Quick Example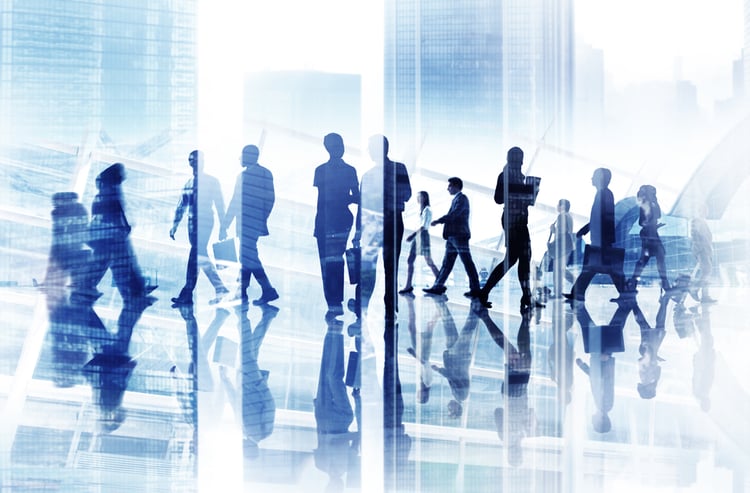 Business Group B is subject to an emissions limit of 0.00846 tCO2-eq/sf in the 2024-2029 period. Assuming an area of 150,000 sf, this building must keep its emissions below 1,269 metric tons per year. However, the limit for Group B decreases to 0.00453 tCO2-eq/sf in the 2030-2034 period, which results in 679.5 tCO2-eq/sf.
Using the same example, assume this office building reduced its emissions from 1,400 to 1,200 tCO2-eq between 2019 and 2020, as a result of low occupancy during the pandemic:
At 1,400 tCO2-eq, this building is 131 tCO2-eq above the limit and subject to a penalty of $35,108, but there is no penalty at 1,200 tCO2-eq (69 tCO2-eq below the limit).
However, if benchmarking data for 2021 shows 1,300 tCO2-eq in emissions, the building is back above the limit by 31 tCO2-eq ($8,308 penalty).
Unless the owner acts quickly, this building will reach the year 2024 with emissions over 1,269 tCO2-eq, resulting in a hefty penalty. Building owners who recently reported lower emissions should conduct a detailed assessment of their property, to rule out temporary emission cuts that were the result of low occupancy.
NY Engineers offers professional energy audits, while helping building owners qualify for financial incentives and low-interest/zero-interest loans. This can help you save on energy bills and cut emissions below the LL97 limit, at the lowest possible cost.