The year 2020 was very challenging for retailers, and this includes grocery store chains. The COVID-19 lockdowns forced many businesses to stay closed, and this led to a surge in online sales. According to industry data from Brick Meets Click, online grocery sales increased by 43% between March 2020 and March 2021, reaching a sales volume of $9.3 billion.
According to a Forbes article by Brittain Ladd, CMO of PULSE Integration, grocery stores would simply hire more workers to fulfill online orders before 2020, or they would hire an external service like Instacart. However, manual fulfillment cannot keep up with the current growth of online grocery sales, and more retailers are starting to use automation - this includes smaller grocery chains.
---
Are you planning a micro-fulfillment center for your grocery store? Get a professional MEP design.
---
A micro-fulfillment center or MFC uses robotics to achieve faster grocery picking. An MFC can be installed as part of an existing grocery, or it can operate as a "darkstore" that is dedicated exclusively to online sales and not open to the public.
According to Research and Markets, MFCs represent a business opportunity of $10 billion by 2026, and there will be one MFC for every 10 grocery stores in the US. Considering there are over 40,000 grocery stores in the country, this represents 4,000 MFCs in operation. Some leading providers of automated MFC technology include Alert Innovation, Attabotics and AutoStore.
Grocery Stores Save Time and Operating Costs with Micro-Fulfillment Centers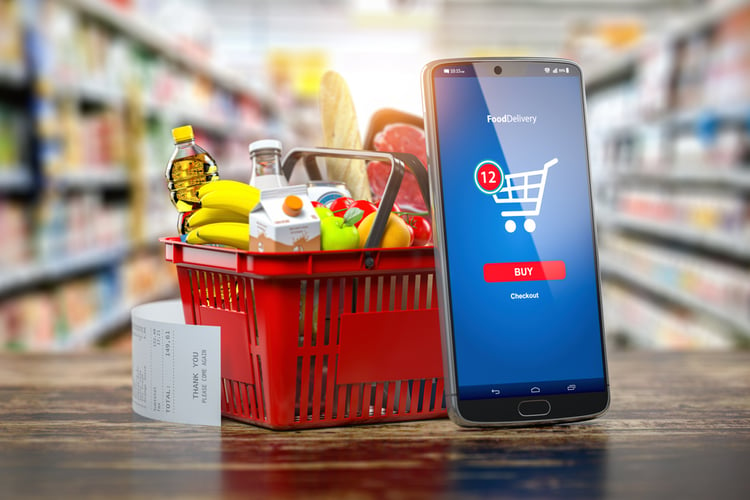 According to Research and Markets, there are three main ways in which MFC technology can help grocery retailer reduce their operating costs:
Reducing storage and picking costs

, thanks to the use of automation.
Reducing last mile delivery costs

, by placing products closer to the customer.
Reducing real estate costs

, thanks to the compact design of MFCs.
The grocery sector is characterized by low profit margins, and retailers must now deal with the cost of picking and delivering online orders. By using micro-fulfillment centers, grocery stores can fulfill online orders at a much lower cost than with manual picking.
MFC technology can also help grocery chains reduce their environmental footprint. According to an article by E-Commerce Germany, micro-fulfillment centers could reduce delivery emissions by 25% by 2026, thanks to the shorter distance between them and customers. If MFCs were used to meet 50% of London's online orders by 2025, delivery traffic would be reduced by 13% while avoiding 144 tonnes of CO2 emissions. Instead of delivering orders from traditional distribution centers with heavy vehicles, they can be delivered from local MFCs with light electric vehicles or bicycles - this also creates work opportunities.
Research and Markets estimated a compound annual growth rate (CAGR) of 60% for the micro-fulfillment center industry between 2020 and 2026. This growth will be led by the grocery sector, which is predicted to contribute with 70-80% of the market share.
Micro-Fulfillment Centers for Grocery Chains: Benefits and Challenges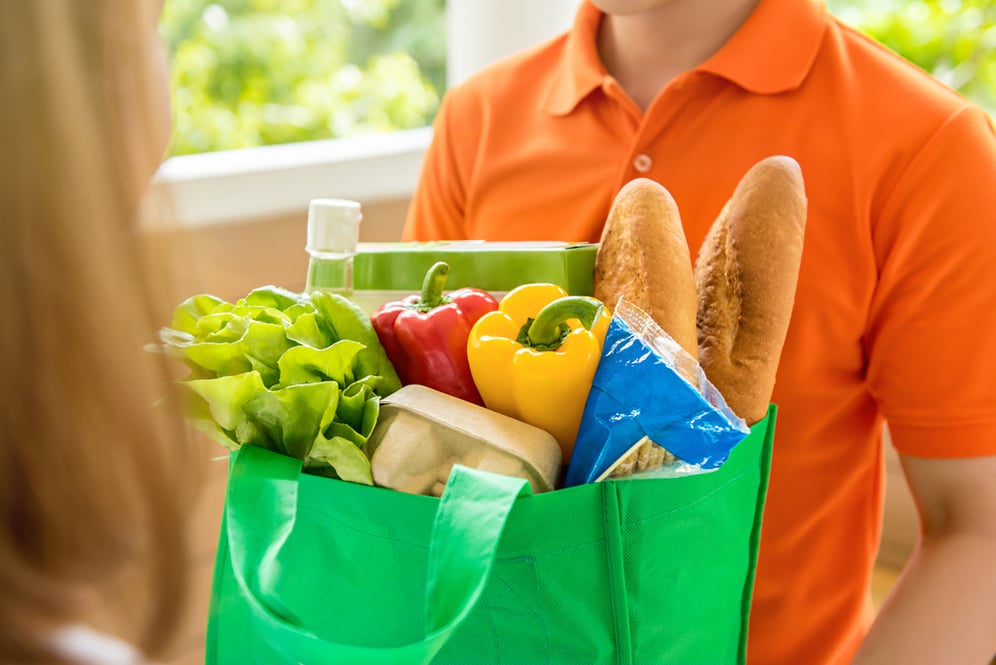 Micro-fulfillment technology can be of great help for grocery stores. However, companies must be aware of the technical challenges before making an investment decision. By working with an experienced MEP engineering firm, grocery retailers can ensure that the mechanical and electrical installations in the facility are suitable for an MFC and its automated equipment.
The following table summarizes the benefits and challenges of MFCs when they are deployed in the grocery store industry, according to Food Logistics.
MFC Advantages

MFC Challenges

Faster last-mile fulfillment.

Reduced logistics costs.

Reduced labor costs.

Improved customer satisfaction.

The initial investment can be high.

The compact design of MFCs may limit storage capacity in some cases.

Inventory management can be challenging when operating a network of MFCs.
In spite of the high upfront cost, a micro-fulfillment center can achieve a payback period of 2-3 years when designed and built properly. Some of the largest MFCs can handle up to 5,000 orders per day, achieving an order fulfillment speed that is unfeasible with manual picking.
An MFC must be carefully planned and designed to achieve the best results. Brittain Ladd, CMO of Pulse, recommends supply chain consulting services in his Forbes article to determine the ideal number of MFCs and their locations. He also suggests a Lean Manufacturing and Six Sigma approach along with MFC implementations, to minimize waste.
Conclusion
Micro-fulfillment centers have major potential in the grocery sector, which experienced a 43% growth in online sales between 2020 and 2021. Grocery stores must deal with tight margins, and MFC technology reduces the order picking and delivery costs that come with online sales. Picking costs are reduced with the help of automation, while last mile delivery costs are kept low by being closer to the customer.