The COVID-19 pandemic shifted energy consumption from commercial to residential buildings, since most of the population was staying at home due to the lockdowns. The Urban Green Council has conducted a detailed analysis of how energy consumption behaved at the height of the pandemic, which was published in April 2022.
Each year, NYC buildings over 25,000 sq.ft. are required to benchmark their energy consumption under Local Law 84 of 2009, and this data must be submitted by May 1 of the following year. Energy consumption data for 2020 was submitted in May 2021, and data for 2021 is being submitted in May 2022. These benchmarking reports provide a detailed picture of how COVID-19 affected energy consumption in NYC.
---
Reduce your power and gas bills with a professional energy audit and cut your emissions.
---
In general, New Yorkers were spending more time at home and less time in the office, and there was significant migration between neighborhoods and out of the city. Building benchmarking data does not include occupancy, but the Urban Green Council could analyze population movements indirectly based on water consumption changes.
NYC Energy Consumption During the Pandemic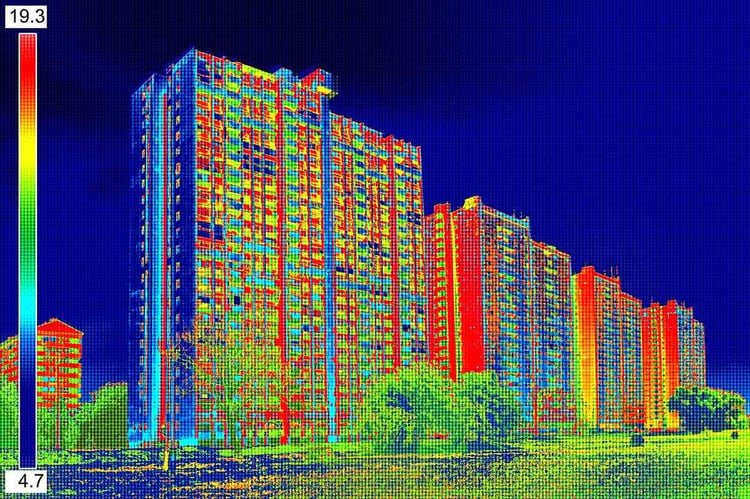 Based on building benchmarking data gathered during 2020, the Urban Green Council reached the following findings:
Overall site energy use decreased by 9%.
CO2 emissions decreased by 7%.
Office site energy use decreased by 14%
Hotel site energy use decreased by 23%
Multifamily site energy use increased by 2%
Multifamily electricity use decreased by -3.6%
Since energy usage decreased by a higher percentage than carbon emissions, the Urban Green Council concluded that the electricity supply became more polluting. The 1,032 MW Indian Point Energy Center Unit 2 (nuclear reactor) was shut down in April 2020, and its capacity was replaced mostly with gas-fired generation.
Multifamily buildings increased the energy usage while decreasing their electricity consumption, which indicates an increased consumption of fossil fuels. The Urban Green Council points out that most boroughs actually increased their electric power consumption, while Manhattan had a drop of -7.8%. When electricity consumption in all boroughs is averaged, the result is -3.6%.
Building Energy Consumption and Emissions in NYC Over Time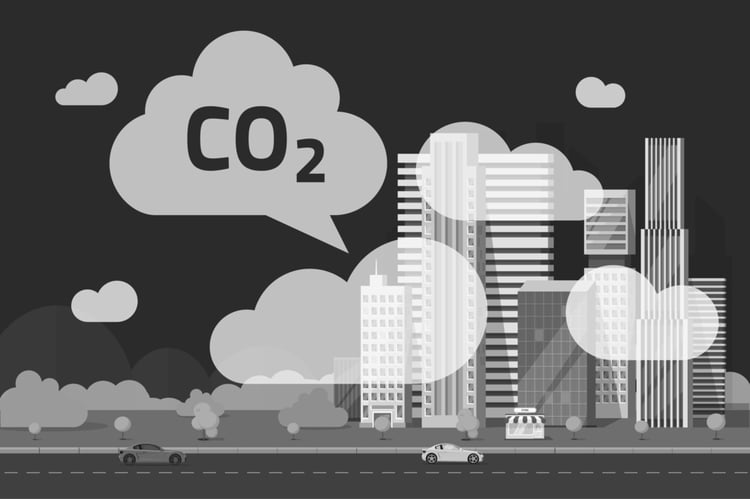 The NYC power supply became more polluting during 2020, but the long-term result has been favorable. According to benchmarking data gathered between 2010 and 2020, buildings covered by LL84 have decreased their energy consumption by -12.7%, while their emissions have decreased by -28.3%. Emissions have decreased by a larger percentage than energy consumption, which indicates that buildings are not only using less energy, but also switching to cleaner sources.
The decrease in office consumption can be explained by having a large part of the population working from home. A large number of devices were left off during weeks or even months, including office equipment and lighting systems. The energy consumption of HVAC systems also decreased significantly due to low occupancy.
Offices reduced their total energy consumption by 14%, and electricity consumption in particular decreased by 16%.
The decrease in office occupancy was even higher than the drop in consumption. Based on water usage, the Urban Green Council estimated a decrease of at least 36% year-over-year, and as much as 60% in some Manhattan office buildings.
The Urban Green Council also observed an 8% decrease in citywide electricity consumption, and power demand during spring dropped by more than 1,000 MW. Weekdays tend to have a higher power demand than weekends, but consumption became similar for all seven days of the week during spring 2020.
Power Consumption in Multifamily Buildings During the Pandemic: By Borough
As mentioned above, the multifamily sector had an overall drop of -3.6% in electricity consumption, but this figure can be misleading. Manhattan was the only borough that experienced a drop, while multifamily buildings in other boroughs were actually using more electricity:
Bronx: +3.5%
Brooklyn: +1.1%
Manhattan: -7.8%
Queens: +0.4%
Staten Island: +4.9%
The city comptroller reported that New Yorkers in areas with median incomes over $110,000 were 4.6 times more likely to leave NYC during the pandemic. This can explain why Manhattan had a drop in electricity consumption (residents leaving NYC), while other boroughs had an increase (residents staying at home).
Many NYC buildings increased their ENERGY STAR scores during 2020, and their building energy grades under Local Law 33 of 2018 also improved as a result. However, the Urban Green Council concluded that these scores don't account for the occupancy drop in many buildings.