The Building Technologies Office (BTO) is part of the US Department of Energy, and it manages several programs with the goal of improving building energy performance. Buildings represent a significant share of US energy consumption: residential and commercial buildings consume around 74% of electricity and 40% of total energy, spending over $430 billion per year.
The BTO works with industry partners and research organizations to develop energy-saving solutions for buildings, focusing on innovation and cost-effectiveness. Many promising concepts don't reach the construction sector because they need further development or cost reductions, and one of the main purposes of the BTO is overcoming this barrier.
Although the BTO manages multiple partnerships and programs, they can be classified into five main areas:
Emerging technologies
Residential buildings integration
Commercial buildings integration
Appliance and equipment standards program
Building energy codes program
BTO programs aim for a 30% reduction of building energy use intensity by 2030, with respect to 2010.
---
Identify the best upgrades to improve building energy performance.
---
Emerging Technologies
The BTO Emerging Technologies program works in the development of innovative building technologies and their market delivery. As mentioned above, there are many promising concepts that require extra research and cost reductions before they become viable for the construction industry. This program funds and manages research and development (R&D) efforts, to ensure that emerging technologies reach the building sector.
The emerging technologies program is divided into six main areas, depending on the type of building technology:
HVAC, water heating and appliances: These systems represent the largest share of building energy consumption, but also the largest savings opportunity. The BTO is currently focused on heat pumps, which have the potential to achieve both energy savings and decarbonization.

Windows and building envelope: Efficient HVAC systems cannot reach their full potential if the building does a poor job keeping heat outside during summer and inside during winter. However, many envelope upgrades are complex and expensive, and the BTO wants to improve this.

Solid-state lighting: LED lighting has become much more affordable, offering a quick payback period and a long service life. However, the technology still has a significant potential for improvement.

Building energy modeling (BEM): The energy behavior of buildings is complex, and can only be analyzed effectively with advanced modeling tools. BEM is also used for code compliance, green certification programs, and qualification for incentives of tax benefits.

Sensors and controls: These devices complement efficient equipment and envelope improvements. They ensure that building systems are used as efficiently as possible based on operating conditions.

Buildings-to-grid integration: Both energy generation technologies and building systems are evolving, and the energy grid must be upgraded accordingly. Some relevant research areas are improved energy transactions and effective coordination between energy resources.
Building Integration
To complement its emerging technologies program, the BTO has two programs that focus on technology implementation in residential and commercial buildings. One of the most effective ways to bring a new concept into the construction industry is with successful deployment in actual projects, combined with detailed case studies.
In the residential sector, the main goal of the BTO is a 40% reduction of space conditioning and water heating expenses, with respect to 2010.

In the commercial sector, the BTO is working to deliver technologies that could reduce energy consumption by 50-70% compared with a typical building.
Appliance and Equipment Standards Program
Standards provide minimum performance requirements for technology suppliers, and their coverage can be international, national, or local. Through its Building Technologies Office, the US Department of Energy has published standards for a large number of appliances and equipment:
Only in the year 2015, these energy standards saved $63 billion in utility bills.

They were introduced in 1987, and the accumulated savings could reach $2 trillion by the year 2030.
Energy standards from the BTO cover around 90% of home energy consumption, 60% of commercial building consumption, and 30% of industrial consumption. Many of these energy standards include labeling requirements for products, which is very useful when end user want to purchase new equipment - ENERGY STAR is one of the best-known examples.
Building Energy Codes Program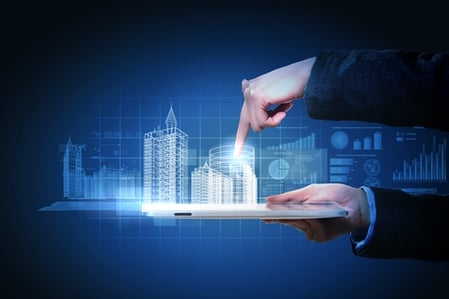 Just like there are performance standards for equipment, there are energy codes for buildings. According to the BTO, 75% of US buildings in 2035 will be new or recently renovated, and energy standards ensure efficient operation.
The US has a wide range of climate conditions, and the economic conditions of the energy industry also chance by location. Therefore, energy codes are state laws and the US does not have a national code. However, the US Dept. of Energy provides advice and collaborates during the development of these codes.
The closest thing to a national energy code is the ASHRAE 90.1 standard, and it is one of the main references used by state authorities when developing local codes. The International Energy Conservation Code (IECC) is also widely used. New versions of these codes are published at three-year intervals, and the US DOE participates in both.
Conclusion
The BTO manages several complementary programs to make US buildings greener. These cover appliances and equipments, performance at the building level, standardization, and the effective deployment of new technologies in actual projects. By cutting down building energy consumption, homeowners and companies can reduce their expenses and environmental footprint simultaneously.
Keep in mind that each building is unique, and energy efficiency upgrades require a customized approach as a result. Before proceeding with any building upgrade, the best recommendation is getting an energy audit - measures that are effective in a neighboring building do not necessarily apply in your case, and vice-versa.