The Residential Energy Consumption Survey (RECS) is a detailed nationwide study that is carried out periodically by the US Energy Information Administration. The most recent survey was carried out in late 2020 and early 2021, and the corresponding data was recently published in May 2022. It's important to note that the RECS is not published annually, since the study is very demanding in terms of data collection and analysis. The two previous editions were published in 2015 and 2009, and there have been 15 editions since 1978.
---
Planning a residential real estate project? Get an energy efficient MEP design.
---
The RECS provides a detailed picture of how energy is being consumed in US homes. This includes energy consumption by source and end use, and data is also broken down by region. To provide an accurate picture of household consumption, the REC only focuses on occupied properties that are used as primary residences. According to the US EIA, there are 123.53 million primary residences in the country, classified into five categories:
Single-family, detached: 77.07 million
Single-family, attached: 7.45 million
Apartments in 2-4 unit buildings: 9.34 million
Apartments in 5+ unit buildings: 22.84 million
Mobile homes: 6.83 million
In the 2020 edition, the US EIA applied the survey in a total of 18,496 primary residences, distributed among all 50 states and the District of Columbia. 73% of them answered the questionnaire online, and 27% answered a printed questionnaire.
2020 RECS: Key Findings from the US EIA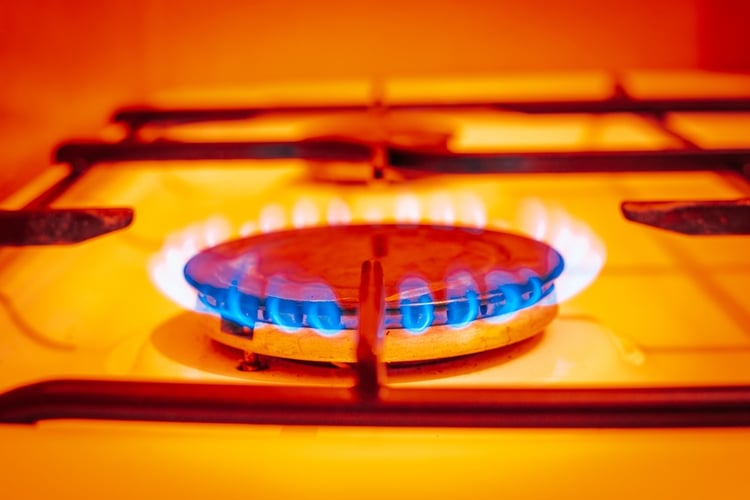 The US EIA has now shared a large portion of the data gathered in the 2020 RECS, and they have been publishing articles that cover relevant findings. The following are some interesting facts that were revealed by the most recent survey:
47% of US homes are now using

LED bulbs

for most or all of their lighting needs, up from only 4% of homes in the 2015 survey.
56% of homes now have an Internet streaming device, up from 29% in 2015.
88% of homes use air conditioning, and 66% have a central air conditioning system. This is only a minor increase from 2015, where 87% of homes reported using air conditioning, and 64% were using a central unit.
The RECS has also revealed an alarming fact: 27% of US homes had trouble meeting their energy needs in 2020. This is equivalent to 34 million homes facing some form of energy insecurity. The survey shows an improvement from 2015, when 31% reported the same situation, but the percentage is still high. Nearly 20% of homes had to sacrifice other basic needs partially or fully to cover their energy bills, 10% reported a disconnection notice, and 10% also reported keeping their homes at unsafe or unhealthy temperatures to lower energy costs.
Fuel Consumption in US Homes
According to the 2020 RECS data, electricity is used in virtually all homes included in the survey. However, the usage of fuels for combustion appliances varies by source:
Natural gas:

60.43%

Propane:

9.46%

Wood:

8.77%

Fuel oil or kerosene:

4.63%
Natural gas is the main fuel used by the US residential sector, being consumed in over 60% of homes. Propane, wood, fuel oil and kerosene are used in less than 10% of homes.
Energy Consumption of Residential Space Heating and Cooling Systems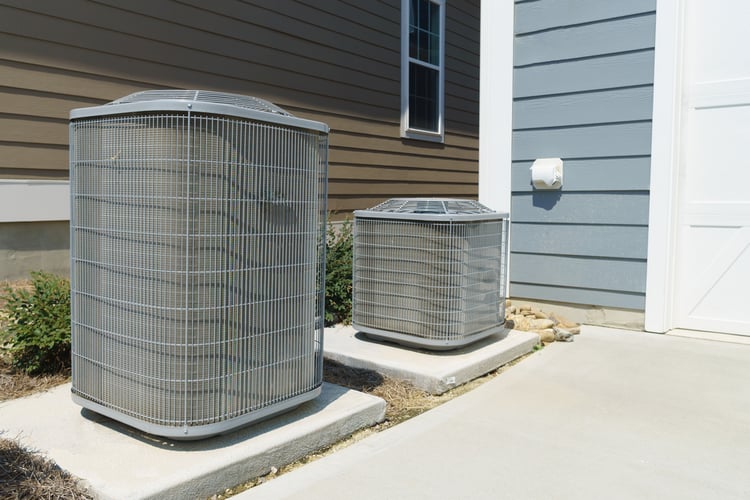 The US EIA also analyzes energy consumption by end use. This includes space heating and air conditioning, which are generally the highest energy expenses in households. The 2020 RECS revealed the following results:
98.41% of US homes have a space heating system, but 3.34% don't use it.
88.17% of homes have an air conditioning system, as previously mentioned.
Natural gas is the most common energy source for space heating systems, used in 45.54% of US homes. Electricity is the second most common source, being used in 39.58% of homes. 9.90% of homes are using fuel oil, kerosene, propane, wood or other fuel sources. Finally, 4.94% of homes don't have a heating system, or have one that is not being used. Central warm-air furnaces are the most common heating units, used in 58.27% of homes, while heat pumps are in second place, used in 14.37% of homes.
The vast majority of air conditioning systems run with electricity. Central air conditioners are the most common option, used in 66.48% of US homes, and this figure includes heat pumps that can operate as central air conditioners during summer. Window and wall air conditioners are the second most common option, used in 17.32% of homes.