Inflation has affected all sectors of the US economy, but the latest Consumer Price Index report shows promising figures. Inflation has slowed down to 7.1% as of November 2022, after having reached a peak of 9.1% in June. The Federal Reserve also applied an interest rate hike of +50 basis points on December 14, after having applied four consecutive hikes of +75 points.
---
Do you own a commercial building? Save on monthly power bills with a professional solar PV system design.
---
The price of solar power systems is higher than one year ago, but the same can be said of electricity tariffs. This means that higher installation costs are compensated by increased savings. Here we will review the latest price data for both solar panels and electricity tariffs.
Solar Market Insight Report 2022 Q4: Solar Installation Costs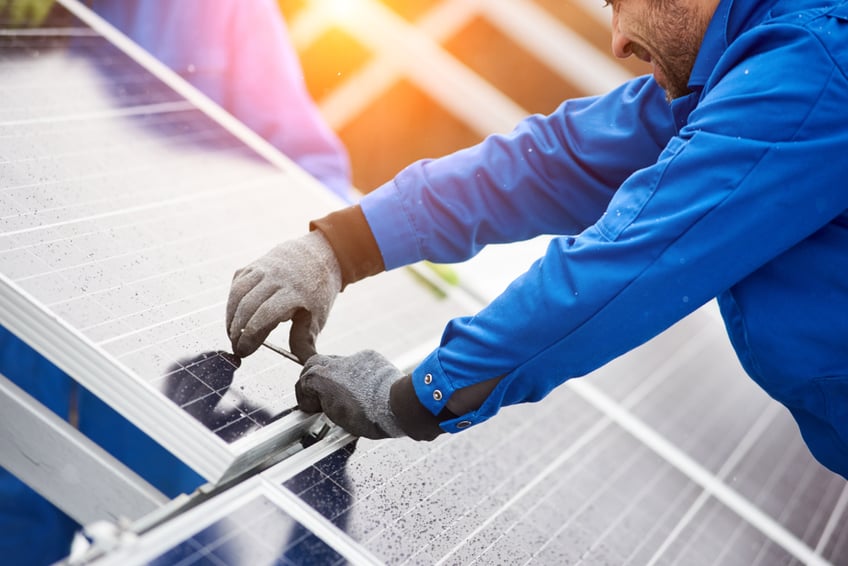 The quarterly Solar Market Insight Report provides detailed data about the US solar industry, including installed costs by market segment: residential, commercial and utility-scale. The following table summarizes the price data published on December 13, which covers Q3 2022. Average prices are also compared with those from one year ago.
| | | | |
| --- | --- | --- | --- |
| Solar Market Segment | Q3 2021 Price/Watt | Q3 2021 Price/Watt | Difference (%) |
| Residential | $3.03 | $3.27 | +7.9% |
| Commercial | $1.62 | $1.66 | +2.5% |
| Utility, fixed-tilt | $0.86 | $0.91 | +5.8% |
| Utility, tracking | $0.97 | $1.04 | +7.2% |
The higher solar installation costs reported in December 2022 can be attributed to several factors. Inflation has affected the US economy in general, but solar components have also been affected by two key events:
An anti-circumvention investigation by the US Department of Commerce early in 2022.
The Uyghur Forced Labor Prevention Act (UFLPA) in the second half of the year.
In February 2022, a small US-based solar manufacturer filed a petition to investigate import tariff circumvention in four Asian countries: Cambodia, Malaysia, Thailand and Vietnam. These countries were providing around 80% of US module imports, and developers were facing the potential introduction of new anti-dumping and countervailing duties of up to 250%.
The industry received good news in June, when the US DOC announced that no new tariffs would be imposed for 24 months. However, the UFLPA came into effect in June 21, and many solar imports were detained until developers could prove that no slave labor was involved in their supply chain. This is especially challenging for solar panels, since quartzite sourcing information is very difficult to obtain.
Solar installation costs are higher than in 2021 across all market segments, but kilowatt-hour prices have also suffered a drastic price hike. This means the business case for going solar remains favorable, in spite of higher project costs.
US Electricity Tariff Data: Consumer Price Index and Energy Information Administration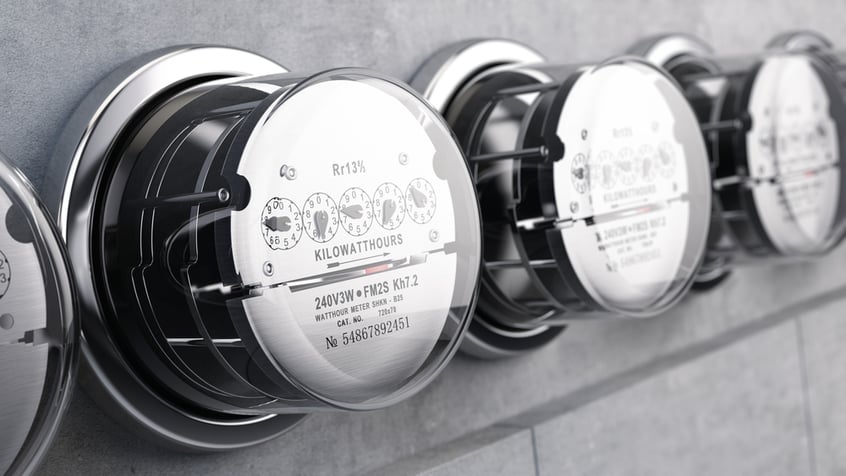 The US Energy Information Administration publishes average electricity prices each month, and the Consumer Price Index report includes a section on energy products and services. Here we will cover the latest data from both sources.
The US Bureau of Labor Statistics published the latest CPI data on December 13, covering the 12-month period between November 2021 and November 2022. They reported a 13.1% price hike for the energy sector, and a 13.7% price hike for electricity in particular.
Solar installation costs were up by 2.5% - 7.9%, depending on the market sector, which is less than the increase in electricity tariffs.
This means the potential savings achieved by solar panels have increased more than their upfront costs.
The US Energy Information Administration provides more detailed information about electricity prices, which is broken down by state and market segment. The following table summarizes their latest data (as of December 2022), which compares September 2021 and September 2022:
| | | | |
| --- | --- | --- | --- |
| Market Segment | Sept. 2021 kWh Price | Sept. 2022 kWh Price | Difference (%) |
| Residential | 14.14 ¢ | 16.32 ¢ | +15.4% |
| Commercial | 11.65 ¢ | 13.45 ¢ | +15.5% |
| Industrial | 7.61 ¢ | 9.34 ¢ | +22.7% |
| Transportation | 11.15 ¢ | 12.48 ¢ | +11.9% |
| All Sectors | 11.59 ¢ | 13.52 ¢ | +16.7% |
Electricity prices have increased by a much higher percentage than solar panel prices, which means the financial performance of solar energy systems has actually improved. Compared with one year ago, you can expect to pay around 2.5% more for a commercial solar installation, but the potential electricity savings are around 13-15% higher.
In the case of New York Stage, average commercial kWh prices now exceed 20 cents/kWh while industrial kWh prices exceed 15 cents/kWh. This represents an excellent opportunity to save with solar panel systems, which qualify for the NYSERDA NY-Sun Megawatt Block Program.