The Solar Energy Industries Association recently published its Q2 2021 report, and US solar power now exceeds 100 GW according to their data. Also, the US Energy Information Administration published annual construction cost data for many generation technologies in July 2021 - solar costs have decreased by 2.8%, reaching a capacity-weighted average of $1,796 per kilowatt.
Photovoltaic technology is constantly improving, and solar power projects have become more attractive for investors. For example, half-cut PV cells with PERC technology (passivated emitter and rear contact) are making solar panels more efficient, and manufacturers are now offering power generation warranties of up to 30 years.
---
Reduce your building emissions and power bills with a solar power system.
---
In the US, solar power also benefits from the two-year extension of the 26% federal tax credit, which would originally expire on December 31, 2020. Solar developers now have two extra years to claim the benefit, and they will still have access to a 22% tax credit in 2023.
Important Facts from the SEIA Q2 2021 Report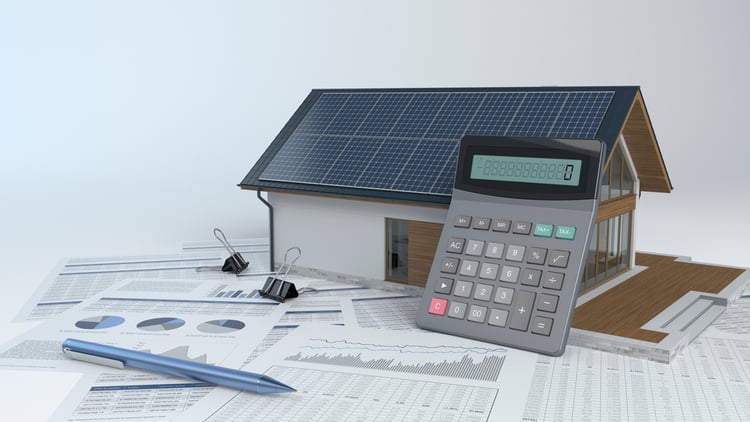 According to the latest SEIA Solar Market Insight Report, the US surpassed 100 GW of solar capacity in Q1 2021. In addition, solar power accounted for 58% of the total generation capacity added during that quarter, which makes it the fastest-growing electricity source in the US.
In total, the US added 5 GW of solar capacity to its power grids during the first three months of 2021. Growth was concentrated on the utility sector with 3.63 GW installed, representing 72% of the total capacity added. In addition, there were 17 GW under construction at the time of the report.
Texas has taken the lead in utility-scale solar power, with 1.4 GW installed in Q1 2021.
This represents almost 39% of solar capacity addition at the utility scale, and 28% of the total capacity added across all project sizes.
The residential solar sector was also very active in Q1 2021: 905 MW were installed, and Wood Mackenzie has forecast that 3.8 GW could be added by the end of the year. The outlook is promising for home solar power, and annual installations could reach 5 GW by 2026. Commercial solar power grew by 347 MW in Q1 2021, and there were 131 MW of community solar projects.
The SEIA is forecasting major growth in the US solar industry during the next few years, across all project scales. 6.2 GW of utility-scale solar projects were announced in Q1 2021, which increases the contracted pipeline to 77 GW. The SEIA estimates that the US could install 160 GW of solar generation between 2021 and 2026, surpassing 250 GW by the end of 2026.
In addition to the growth forecasts summarized above, the SEIA reported cost decreases for solar installations of all sizes, when comparing Q1 2020 and Q2 2021:
Residential: From $3.02 to $2.94 per watt (-1.1%)
Non-Residential: From $1.40 to $1.32 per watt (-2.9%)
Utility, Fixed Tilt Installations: From $0.85 to $0.77 per watt (-3.7%)
Utility, Tracking Installations: From $0.99 to $0.89 per watt (-3.6%)
Latest Data from the US EIA: A Quick Overview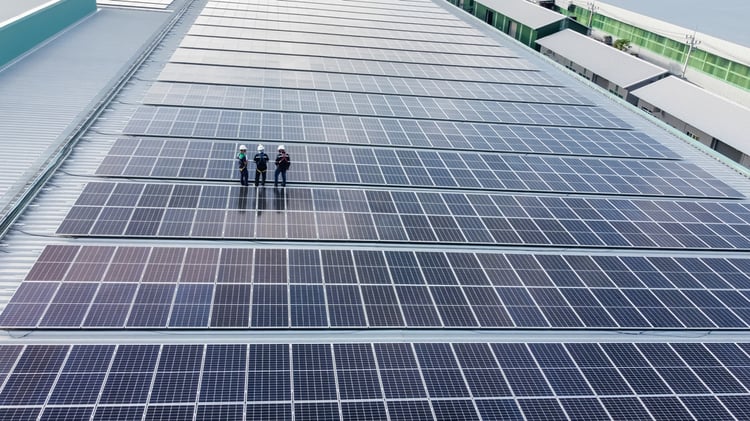 On July 16, 2021, the US EIA published annual data about generation capacity for 2019, which included average construction costs. They reported that solar power, wind power and natural gas represented 98% of the total generation capacity added that year.
Onshore wind power grew by 9.6 MW, with a total investment of $13.4 billion. Natural gas was second in terms of capacity with 8.1 GW, but third in terms of investment with $8.7 billion. Finally, the solar capacity addition was 5.5 GW, with a corresponding investment of $9.9 billion.
The capacity-weighted average construction cost was $1,796/kW for solar power, $1,382/kW for wind power, and $1,078/kW for natural gas power plants. Solar power costs decreased by 2.8% with respect to 2018, natural gas construction costs increased by 29%, and wind power costs were nearly the same (an increase of less than 1%).
Conclusion
Solar power is becoming more affordable, and the US will double its installed capacity in less than five years. Both the SEIA and US EIA have reported decreasing solar costs in their latest publications, and the US reached the 100 GW mark early in 2021. Solar technology is improving, manufacturer warranties are becoming longer, and the federal tax credit has been extended - all these factors have stimulated investment in the US solar industry.