Local Law 152 of 2016 requires mandatory inspections for exposed gas piping in New York City buildings. The law covers all buildings that are not classified as occupancy R-3, and they are divided into four groups based on community districts. The inspection reports for the first group of buildings must be submitted by December 31,2020, and will then at four-year intervals.
The gas piping inspection and corresponding documents are only valid if they follow LL152. Otherwise, the building in question is not compliant. Even buildings without gas installations are subject to the law, and owners must provide proof that there is no gas piping. In each case, there are specific requirements for signing and submitting the report.
---
Get a professional inspection of your gas piping.
---
The inspection dates for the four building groups are summarized below:
Community districts 1, 3, 10

: January 1 - December 31, 2020

Community districts 2, 5, 7, 13, 18

: January 1 - December 31, 2021

Community districts 4, 6, 8, 9, 16

: January 1 - December 31, 2022

Community districts 11, 12, 14, 15, 17

: January 1 - December 31, 2023
Consider that these dates apply for the first reports, but LL152 is permanent. Subsequent reports are due at four year intervals, which means the schedule repeats itself for 2024 - 2027. Also, you cannot deliver the second report early - you must wait four years to ensure that inspections are periodic. The community district of a specific building can be checked at the NYC Planning website.
Gas leaks are a serious fire risk, and eliminating them is among the goals of LL152/2016. The NYC Department of Buildings also seeks to eliminate illegal connections, and installations that don't meet code in general. The law covers around 280,000 NYC buildings.
LL152 Requirements for Buildings with Gas Installations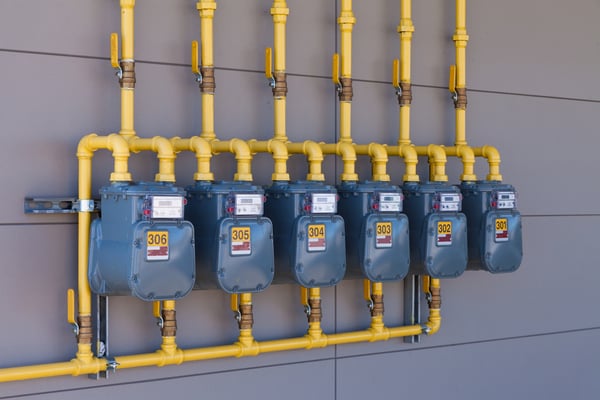 If a building uses gas-fired equipment, the inspection report must be signed by a Licensed Master Plumber or LMP. There are two documents that must be submitted after the inspection, and three if a building has gas issues that must be corrected:
GPS1 Form: Gas Piping System Periodic Inspection Report within 30 days.
GPS2 Form: Gas Piping System Periodic Inspection Certification within 60 days.
If corrections are required, another GPS2 after 120 days, or after 180 days if additional time was requested.
Any corrections needed are subject to NYC building codes, and they can only proceed with a work permit, also be obtained by an LMP. The scope of LL152 covers all exposed gas piping, starting from the service connection, and excluding gas installations that are located in private tenant spaces. The inspection includes using a portable combustible gas detector to test for leaks in public spaces, hallways, corridors, mechanical rooms, and boiler rooms.
All documents related with the LL152 gas piping inspection must be signed by a Licensed Master Plumber.
However, the inspection itself can be conducted by a qualified individual under the supervision of an LMP.
If an unsafe or hazardous condition is found, the LMP is under legal obligation to report it immediately, regardless of the inspection report delivery date. These conditions include gas leaks, illegal connections, code violations, and any condition that represents imminent danger.
The penalty for not conducting a gas piping inspection according to LL152 is $10,000, and it represents a major violation for the NYC DOB. This includes not conducting the inspection on time, according to the schedule above.
LL152 Requirements for Buildings without Gas Installations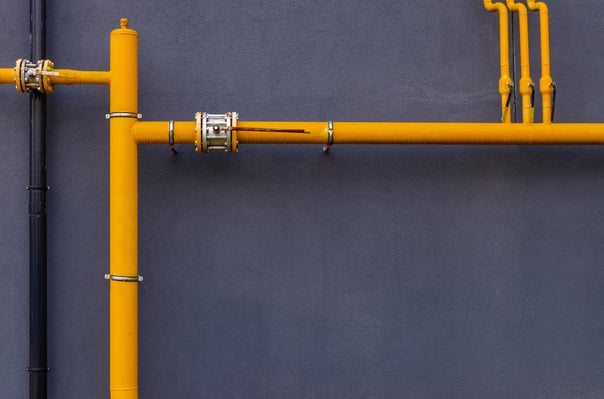 Although there is nothing to inspect in buildings without gas installations, they are also covered by LL152. In this case, the building owner must submit a GPS2 form, indicating that the building has no gas installations. Instead of being signed by an LMP, this certification is signed by a Registered Design Professional (RDP), which refers to Registered Architect (RA) or Professional Engineer (PE).
The four-year cycle also applies in this case, and you must submit another certification signed by an RDP. If gas installations are added in the next four years, you are subject to the inspection requirements described in the previous section. Building owners must be aware that the $10,000 penalty for missing LL152 also applies in this case, even when there are no gas installations to inspect.
Concluding Remarks
Only buildings with gas installations require an inspection under Local Law 152, but a certification is required for all buildings covered, even those that don't use gas. Documentation must be signed by an LMP when an inspection is required, and by an RDP when there is no inspection involved. The $10,000 penalty applies in both cases for missing the deadline, and building owners must keep all documentation related to LL152 on file for 10 years.