Improving building performance is in the best interest of landlords and corporations, and there are many areas of opportunity. For example, the LEED certification focuses on energy and environmental aspects, and the WELL Building Standard focuses on creating healthy spaces for humans. More recently, in October 2020, the first rating system for smart buildings was released: the SPIRE Smart Building Program.
SPIRE was developed by two globally recognized organizations: Underwriters Laboratories (UL) and the Telecommunications Industry Association (TIA). The UL mark is recognized internationally as proof of product safety, while TIA has published standards that are used around the world for data centers and other IT infrastructure. The SPIRE program covers many areas of building performance, and it has the following goals:
Lowering the ownership cost of buildings
Mitigating risks
Improving occupant health and wellness
Helping companies differentiate their brand
Increase the value of assets
There are some overlapping areas between the SPIRE program, the LEED certification, and the WELL Building Standard. While each system focuses on different aspects of performance, all three have the common goal of improving buildings.
---
Turn your next construction project into a smart building.
---
How the SPIRE Smart Building Program Works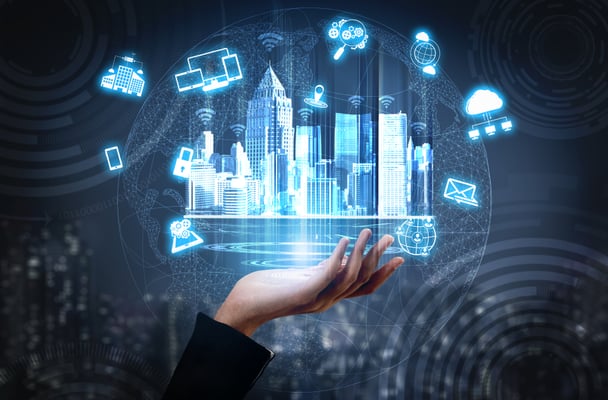 Just like the LEED and WELL ratings have several certification paths, the SPIRE program offers two options for building owners: the online SPIRE Self-Assessment and the UL Verified Assessment and Rating.
The SPIRE Self-Assessment provides a snapshot of how a building matches up in the performance criteria of the program. This way, property owners can identify weak spots and plan their next building upgrades accordingly. The six areas covered by the self assessment are:
Life and property safety
Health and well-being
Connectivity
Power and energy
Cybersecurity
Sustainability
The UL Verified Assessment and Rating will involve a detailed building audit by UL experts, using the same six criteria as the self-assessment. Just like in the LEED and WELL ratings, the assessment is based on documented evidence. A building that passes the audit successfully will get a UL Verified Mark, a performance score, and a plaque that can be displayed publicly.
Only the SPIRE Self-Assessment is available as of late 2020, and the UL Verified Assessment and Rating will become available in the first quarter of 2021. However, the Self-Assessment can help building owners identify their areas of opportunity, so they can plan upgrades that will achieve a high score in the UL Verified Assessment and Rating.
Overview of the 6 Performance Criteria in the SPIRE Program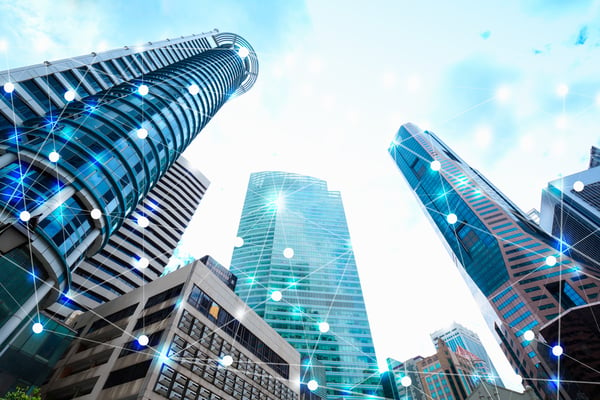 As previously mentioned, the SPIRE Smart Building Program is based on six main criteria: power and energy, health and wellbeing, life and property safety, connectivity, cybersecurity, and sustainability.
Power and energy is included in the SPIRE criteria because energy consumption is one of the highest operating costs in buildings. Also, commercial and industrial buildings are charged for aspects like peak demand and low power factor. SPIRE focuses on energy management, demand response, interoperability with the power grid, and distributed energy resources.
Health and wellbeing was already an emerging trend in the building sector, and the popularity and acceptance of the WELL Building Standard reflects this. In 2020, the COVID-19 pandemic created even more awareness of the importance of healthy buildings. The SPIRE program focuses on indoor air quality, thermal control, visual comfort, light and noise control, drinking water quality, and odor prevention.
Life and property safety is not only an area of building performance, but also a part of business ethics, covering areas like fire protection and emergency response. SPIRE focuses on prevention, covering areas like building emergency planning, integrated system performance, situational awareness, and communication during emergencies.
Connectivity has become necessary for building operations, comparable with electricity, water and gas services. For this reason, connectivity has often been called the "fourth utility", and a smart building cannot operate without it. The SPIRE program evaluates media, security, coverage, expansion, and resilience.
Cybersecurity has become critical in the connected business world. All organizations are exposed to malicious software and cyberattacks, especially if their digital systems have vulnerabilities. The SPIRE program provides best practices in identification, protection, detection, response, and recovery.
Sustainability is a requirement for smart buildings, since it ensures they can continue operating in the future. A building that does not control its social and environmental impact cannot be considered smart. There are many building certification programs available, and SPIRE uses them as reference: LEED, BREEAM, Green Globes, Living Building Challenge, WELL Building Standard, Fitwel, International Green Construction Code and CALGreen
Conclusion
There are many building certifications available, covering several aspects of performance, and the SPIRE Smart Building Program is the first of its kind. SPIRE covers areas that are already part of existing certifications, such as energy performance, health, wellness and sustainability. This makes sense, since a building cannot be considered smart if these areas are ignored. However, SPIRE also emphasizes topics that are gaining more importance in the modern business world, such as connectivity and cybersecurity.