CHALLENGE
7-Elevan was planning to open a large retail store at Ronkonkoma, NY. The area of the retail store was 3,043 Sq. Ft. with large open space and multiple cold storage facilities inside the building.
Client was looking for a low cost MEP design for this new construction retail store that will also match the standards of 7-Elevan franchise.
We faced 3 main challenges while designing this project-
Match the standards of franchise and design as per the NY state codes
Utilize the limited roof space available (building had sloped roof) to place HVAC units
Keep the cost of design under control specially power as the building had multiple cold storage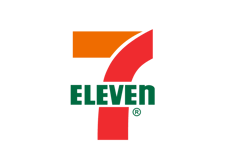 SOLUTION
Our team of experts calculated the HVAC load, measured the roof space availability to design and place HVAC units to overcome the roof space availability crunch.
To reduce the construction cost, we suggested central air conditioning which will reduce the utility cost and can help to place outdoor unit in a minimum space on the roof.
For plumbing, we designed the drainage system of retail unit by coordinating multiple cold storage locations to minimize the piping cost. We designed electrical system by considering local and IBC codes to reduce the cost for the client.
By successfully designing this complicated project, we managed to utilize limited roof space, reduce the piping work and saved the cost for an owner. The entire franchise was designed within 2 weeks in an affordable cost.
Area - 3,043 Sq. Ft.
Services Used - Mechanical, Electrical, Plumbing