CHALLENGE
Great clips was in plan to open a new salon at North Carolina in a commercial building which was recently renovated. The salon was getting designed in a white box space with basic utilities such as electrical, water and gas were provided by the base building.
The owner wanted a low cost design and suggested us to utilize existing utility services along with exiting rooftop unit provided by the base building.
The four main challenges for us were :
To design MEP for Great Clips by keeping existing stores in the same building operational
Utilize the rooftop space efficiently to place equipment
Design electrical and plumbing without affecting the electrical and fire safety of other adjacent stores
Design as per Great Clips standard in a shared building space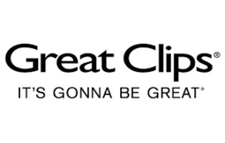 SOLUTION
Our team of engineers calculated the new electrical power and water requirements to accommodate in the existing services to meet all local and franchise standards.
To overcome the impact of design on other stores, the team used the best possible routing for gas and water lines by coordinating with all new and existing systems. The power loads for MEP systems was recalculated to save energy cost for Great Clips.
By successfully designing this complicated project, we managed to utilize existing base building services to save the cost for an owner. The entire franchise was designed within 2 weeks in an affordable cost.
Area - 1137 Sq. Ft.
Services Used - Electrical & Plumbing