CHALLENGE
Dogtopia was planning to open a new store in an existing commercial building in Garden City, New York. The place was a 1000 sq. ft. white box space with existing gas, electrical, domestic water, and sewer services provided by the base building.
Following were the challenges while designing the Dogtopia store-
The client was looking for a low-cost design by utilizing the existing services provided by the base building.
Design the MEP system by running the services from the existing service location to the new space, keeping the other existing commercial stores operational.
Design MEP system per Dogtopia design standards.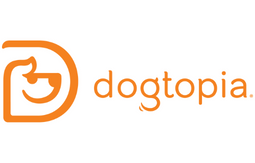 SOLUTION
NY Engineers were focused to come up with the best possible solution which is not time-consuming and affordable to the client.
We routed the gas, sanitary and domestic water piping in the best possible manner without affecting the operations of other stores. A gas-fired tankless domestic hot water heater was provided to save cost.
Domestic water, sanitary, and gas load were calculated and satisfied within the available existing load in compliance with all local and energy conservation requirements.
The whole MEP system for Dogtopia was designed within 2 weeks resulting in faster DOB approval and functioning before the planned timeline.
Area - 1,000 Sq. Ft.
Services Used - Electrical, Plumbing